New Liberty Park Will Give You Panoramic Views of the 9/11 Memorial
Olivia Smedley | November 22, 2013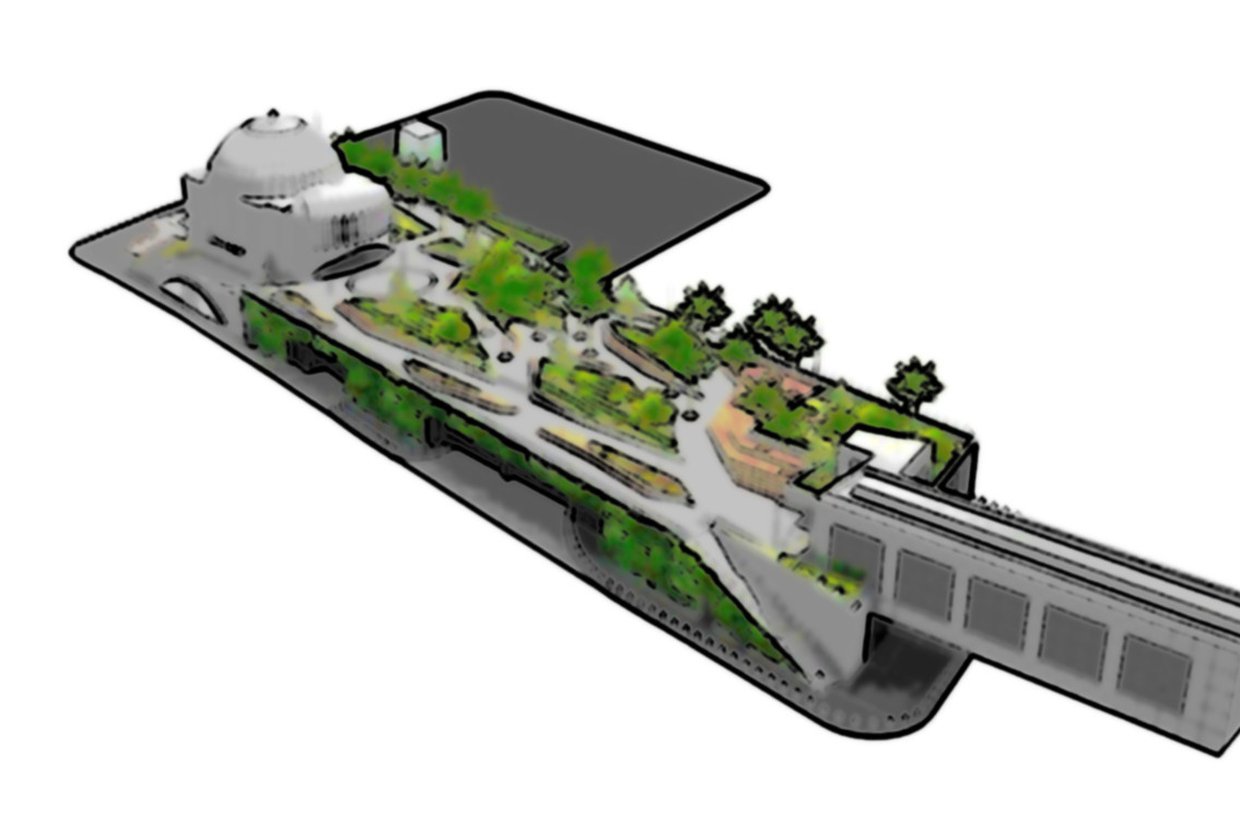 After learning earlier this month that 1 World Trade Center is the tallest building in the western hemisphere in addition to being the third tallest on earth, more good news has come out for the area where tragedy struck 12 years ago. Even more green space is coming to Manhattan in the form of an elevated park with a complete view of the National 9/11 Memorial. It looks like the influence of the High Line is coming through full force these days, in more ways than one.
Liberty Park, as it is dubbed in plans, will be a 1 one acre park on the roof of the World Trade Center's vehicle security center. As of now it is simply concrete, but eventually it will be filled with over 40 trees, shrubs, and flowers. Port Authority did not want to release any information until it was finalized, but designer Joseph D. Brown revealed many plans after details of the new St. Nicholas Greek Orthodox Church included renderings of the park.
It will sit 25 feet above Liberty St and cater not only to those who want a panoramic view of the memorial's twin reflecting pools but also to those who want an easier way to get from the Financial District to Battery Park City.
The most unique detail revealed by Brown is his "living wall". Sitting parallel to Liberty St will be a vertical garden made of periwinkle, Baltic Ivy, sedge, and other various types of vines and ivy. 300 feet long and 20 foot wide, the wall truly sets the park apart from other NYC green space.
Members of Community Board 1 in Lower Manhattan have sounded off about the park, mostly expressing their excitement about more greenery in the Financial District.
Chairwoman Catherine Mcvay Hughes was one of the many given a tour of the area, and was more than pleased.
"They have taken what could have been a barren rooftop and turned it into much needed public space for the community", she said.
Costing an estimated $50 million, the park is expected to be complete in 2015.