New York's Disappearing Movie Theaters
Peter Black | November 19, 2013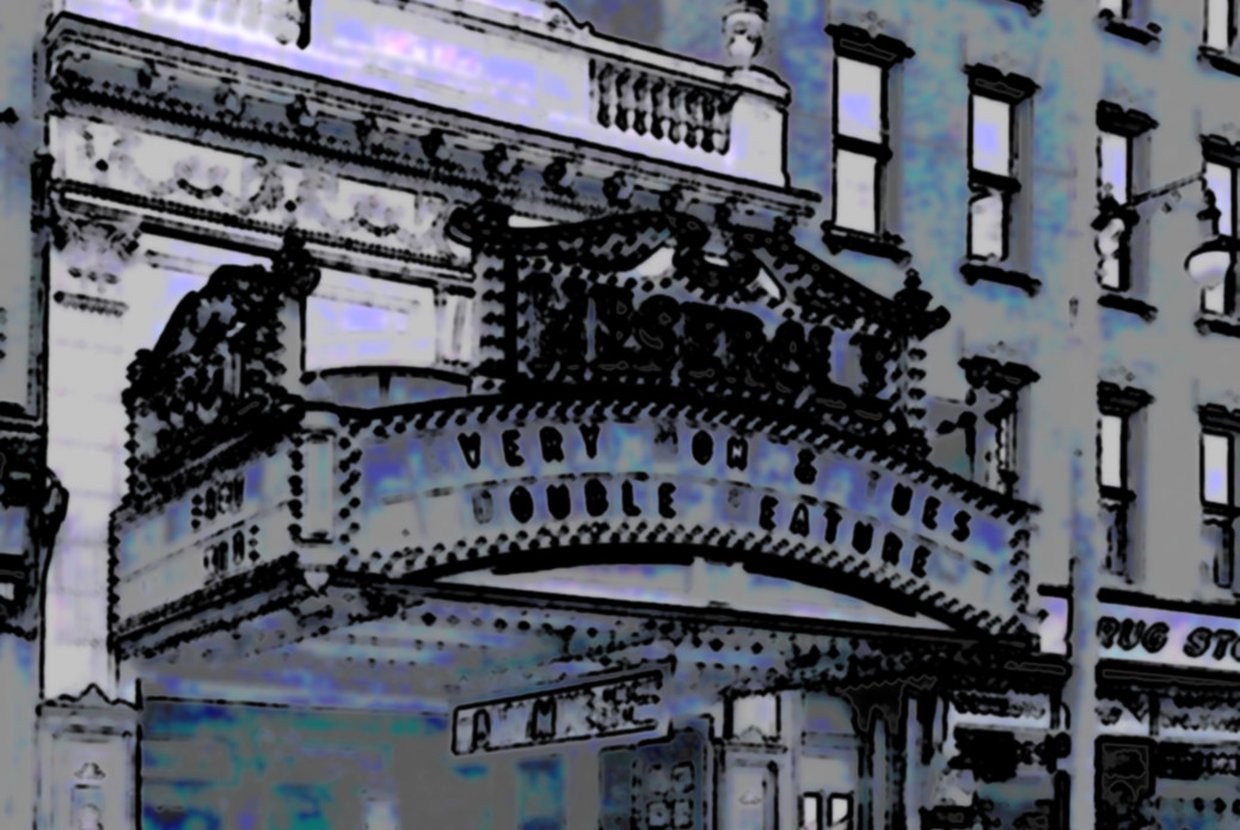 NYC's big screens have slowly faded away since the 1940's, according to this map. There used to be over a hundred movie theaters in Manhattan; there are now less than twenty. And, amazingly, only one of these is located above 85th street.

Jeremiah Moss—the depressingly nostalgic founder of the website Vanishing New York—attempted to explain this movie theater holocaust in a recent interview with Gothamist.

His first explanation: technology. Television use skyrocketed in the 1950's, and people saw no reason to pay for something they could do at home for free. The expanded TV use, according to Jeremiah, also increased crime. Street watching was replaced by TV watching, eliminating citizen vanguards who had silently and subtly kept illicit fetishes in check.

"Television, of course, pulled so many people indoors and contributed not only to the death of the movie palace, but to the death of street and sidewalk culture," says Jeremiah. "Instead of watching the street from stoops, people went inside and watched the tube. It's been argued that this, in turn, led to an increase in street crime—the grandmothers and mothers were no longer out there, keeping watch."

The nature of New York's movie theaters also reflects the social attitudes and demographics of the time. Theaters in the 40's and 50's were, for the most part, quite wholesome. Billy and Sally would take the kids to see Casablanca and then they'd all eat a hearty meal at the local diner.

New York's 70's movie theaters were simply an extension of the surrounding squalor, grime and crime. XXX films lined the streets of Times Square. Now, we have Planet Hollywood.

Jeremiah blames gentrification for the disappearance of theaters since the 70's. Giuliani's and Bloomberg's cultural sanitation policies arguably strangled New York's XXX theaters—they are now basically nonexistent. Jeremiah also points a finger at the Internet: "From YouTube to X-Tube, people can do at home what they used to do in public."

That doesn't, however, explain the drastic decrease in indie theaters, nor the steady decrease in commercial theaters. The loss of our big screens ultimately symbolizes the commercialization, dissociation, and homogenization of our entire society, says Jeremiah.

"More and more, we've become socially disengaged. The smartphone is emblematic of this disengagement, a literal turning away from the world and from society, as people look down at their phones as they move through the city, rarely bothering to acknowledge the existence of another. Taking in a big screen at the movie theater requires a wide-angle gaze, and that means you also take in the people around you."