Questioning New York's Future in a Post-Sandy World
Bryan Gamble | November 13, 2013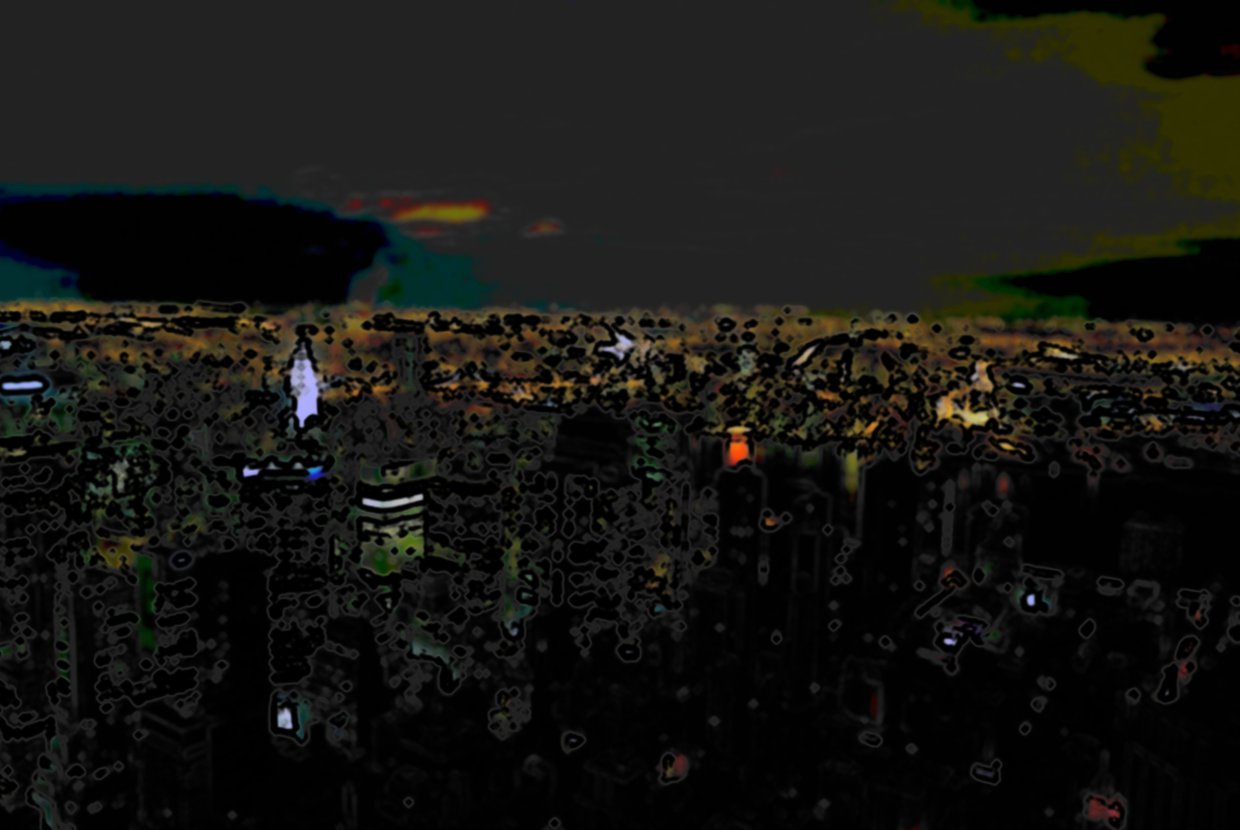 It has been one year since Hurricane Sandy ravaged the Tri-State area and the struggle to rebuild and achieve a stable life still continues for many who lost their homes and businesses. With this somber anniversary, there is a new emphasis on protecting ourselves from future storms, which are likely to be even worse than Sandy. While the Bloomberg administration and the federal government have taken considerable steps to rebuild and fortify the city, it hardly seems like it will be enough. Even Bloomberg's suggested man-made addition to the East Side of Manhattan, Seaport City, has received more doubt than approval, as New York City's safety against storms remains dubious at best.
A recent piece by PBS highlights how some are looking to New Amsterdam's original European settlers, the Dutch, for solutions. The parallels between New York City and the Netherlands are quite striking as both areas are: on land that is mostly at or below sea level, were once largely inhospitable swampland, prone to flooding and hence a retrospectively bad area to settle. But the Dutch have been fighting their omnipresent enemy, the North Sea, for centuries through an elaborate system of water-pumping windmills and protective levees. Nevertheless, like New York, the Netherlands weathered a huge storm in 1953 that killed 1,800 people (which admittedly puts Sandy's 181 in perspective) and caused the Dutch to seriously reconsider protection from future storms. This spawned a massive and ongoing project, Delta Works, in the Netherlands that has constructed a series of dams, levees, locks, giant surge barriers and massive flood gates in strategic areas to prevent another disaster.
Some experts point out that New York should follow suit and pursue a similar project that would ensure against flooding. While a series of massive watergates and surge barriers would cost billions, the cost-benefit analysis seems simple when considering the staggering costs of damages and recovery Sandy has cost. The Dutch Delta Works system, however, is far from perfect in that it has inadvertently created large stagnant pools and drastically reduced natural sediment deposits, the result of which is the erosion of sandbars and other natural barriers. As a more viable solution, the Dutch government has begun to move people in particularly vulnerable areas inland to 'allow' the water some space without causing significant damage.
But once again, could these kinds of measures really prevent the kind of devastation along the coast that we witnessed last October? Seth Pinsky of Bloomberg's administration has outright refused to the possibility of moving inland, saying "we're dealing with 400 years of settlement here in New York City. In New York today, we have 70,000 buildings...The idea that we're going to be able relocate those people, their jobs, their homes, that built infrastructure in any foreseeable future is just not realistic." That said, it is a highly ambitious feat to relocate such a massive population and portion of the nation's economy and it is very unlikely.
Innovators like renowned landscape architect, Diana Balmori, are nevertheless seeking alternative and sustainable solutions to environmental hazards. In an interview with Al Jazeera, Balmori discusses eco-friendly ways to safeguard New York. Among her ideas is the concept of adding 'floating islands' to the edges of Manhattan that would act as natural barriers against surges. These islands would be anchored down marshland that can be utilized as public space (on certain parts of the island) or even urban farms as well as barriers. Balmori is already testing two such islands in the Delaware River and the infamous Gowanus Canal where "in the Delaware River we are testing the ability of this layer of plants to create habitats, habitats for all kinds of insects, birds, fish, etc. And the one in Gowanus is to test what we call phyto-remediation, the ability of plants to take certain chemicals out of the water," mind you, detoxifying the Gowanus Canal would be no small feat.
But wait, there's more! In addition to being eco-friendly and helping prevent New York from turning into an Atlantis, the floating islands would be incredibly cheap in comparison to "the forms of protection for the city in the forms of dams and flood walls [that] cost many, many billions. But we're talking about something that's incredibly inexpensive. Plants happen to be the cheapest of all building materials."
Even should a solution akin to Balmori's be achieved in New York, it is not a guarantee against future disasters. If another large hurricane struck the east coast, the economic implications alone would be truly agonizing. Because the east coast of the United States has its various economies focused along the seaboard in areas susceptible to massive flooding, another Sandy-like hurricane could be a financial disaster that dwarfs the billions of dollars Sandy cost us.
In an interview with NPR, geologist Rob Young, warns that Sandy has set a dangerous precedent for federal intervention and taxpayer money going towards recovery. That is, the hard truth is that it is not economically feasible to repair and rebuild every area hit by a massive storm. While "the primary response post-Sandy has been to elevate some homes and elevate some infrastructure...it's like you're standing in the river and the flood is coming, and instead of getting out of the river, you just roll up your pant legs, or hike up your skirt," meaning any solutions an area comes up with are really only short-term. Even if New York goes the way of the Netherlands, adopts Balmori's islands or Bloomberg's Seaport City, the fact is that nature does not care and coastlines will continue to shift just as they have done throughout the Earth's history.
Young bluntly poses the economic issue: "If we have a big storm that hits Florida now, they are going to expect the same...They are going to expect the federal government to come in and rebuild beaches from Miami to Jacksonville. Can we afford to do that?" The answer is a simple no, meaning a migration inland might be the only long-term solution available.
Needless to say, Hurricane Sandy has been the catalyst for a lot of tough questions about the future of New York and the east coast in general. Looking at the Netherlands, it may be possible to safeguard ourselves from floods but even this solution is admittedly short-term and makes what course of action we should take unclear. However, with the threat of climate change and predictably worse storms in the future, what is clear is that steps must be taken sooner rather than later.