Winter Wonderland in Prospect Park: Lakeside Project
Peter Black | November 01, 2013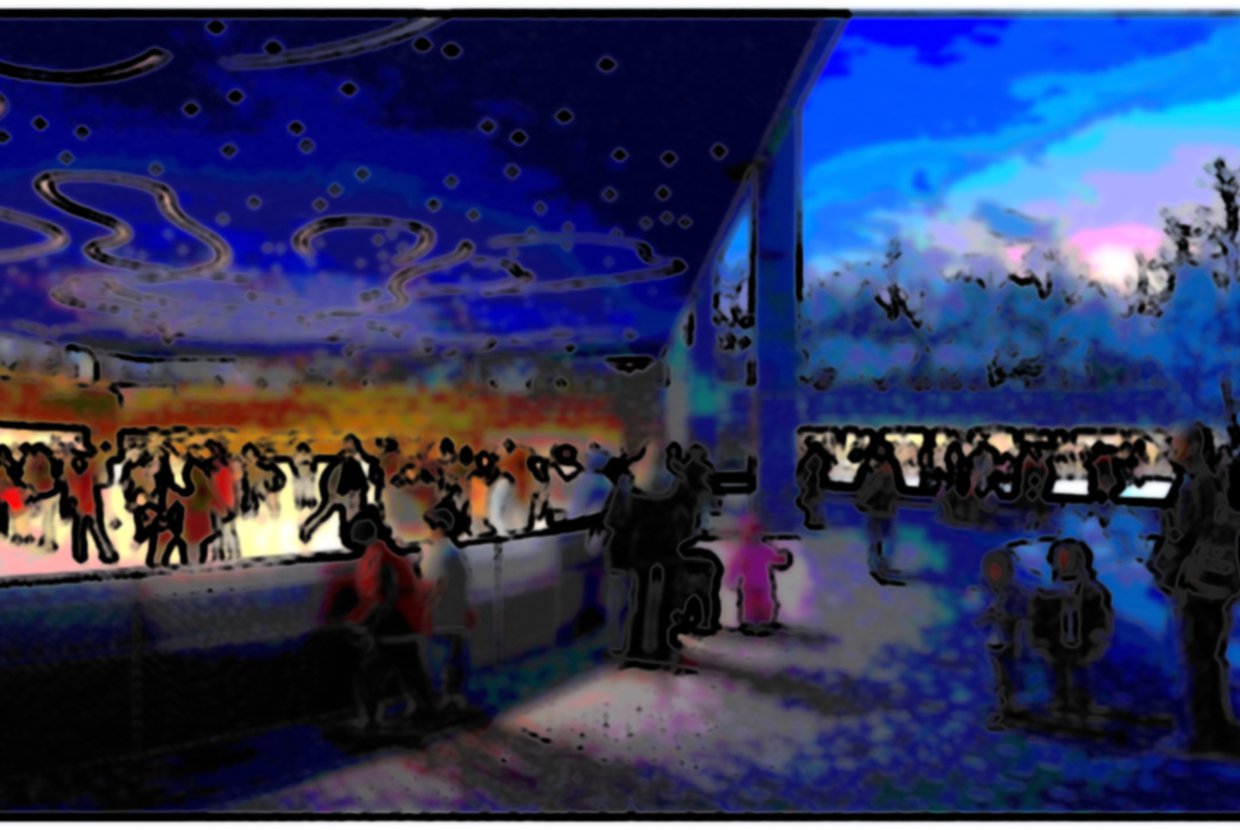 Winter is coming. Which means Christmas lights, hot chocolate, and ice-skating rinks. Rockefeller Center, obviously, houses New York's most iconic ice rink. However, Brooklyn's upcoming Lakeside Skating Complex—which is set to open in December—may eventually rival Rockefeller's renowned winter wonderland.
The Lakeside project—which cost $78 million—will transform Prospect Park. It runs along the lake of the park's southeast edge, encompassing 26 beautifully renovated acres. This previously neglected and defiled swampland has been transformed; there are walking paths that spiral around gentle slopes, gardens, freshly manicured grass, benches, picnic areas, and elegant pavilions. The Boathouse and Concert Grove have also been restored.
Prospect Park's original designers, Olmsted and Vaux, wanted to create a subdued, aesthetic, pastoral landscape. They began construction in 1860, and their creation of Prospect Lake and its accompanying watercourse has been lauded by landscape architects.
Lakeside's modern re-creationists, architects Tod Williams and Billie Tsien, wanted to realize Olmsted and Vaux's original vision yet add a "21st Century layer." They brought back Music Island—a small cove from which musicians would serenade park-goers—which was smothered by the construction of the Wollman Rink in 1959. Wollman Rink has been replaced by the 25,000 square foot ice-skating complex, which has a giant green canopy designed to "blend in effortlessly with the surrounding landscape." It will be a roller-rink during the summer, and there will also be an adjacent fountain and cafe. The esplanade, which began to deteriorate in mid-20th Century, has also been restored.
The re-creation has been commended by architects. They consider Lakeside a premier example of 21st Century park development, highlighting its diverse use of space, LEED Certification, dignified landscaping, and unification of the past and the present. Michael Kimmelman, an architectural critic at the New York Times, reverently drawled that, "Lakeside updates recreation for a new century. But it also recovers the tranquillity and natural wonder that are the first glory of this urban masterpiece."
And, apparently, winter fun isn't confined to Manhattan and Brooklyn. A major developer is determined to convert the Kingsbridge Armory in the Bronx into 75,000 square-foot ice complex. It will have 9 rinks and 5,000 spectator seats. The developers claim that it "will transform The Bronx into the epicenter of ice sports in the United States, while generating tremendous economic and educational benefits for the community."