$1.1 Billion Expansion Plans For The Lower East Side
Bryan Gamble | December 24, 2013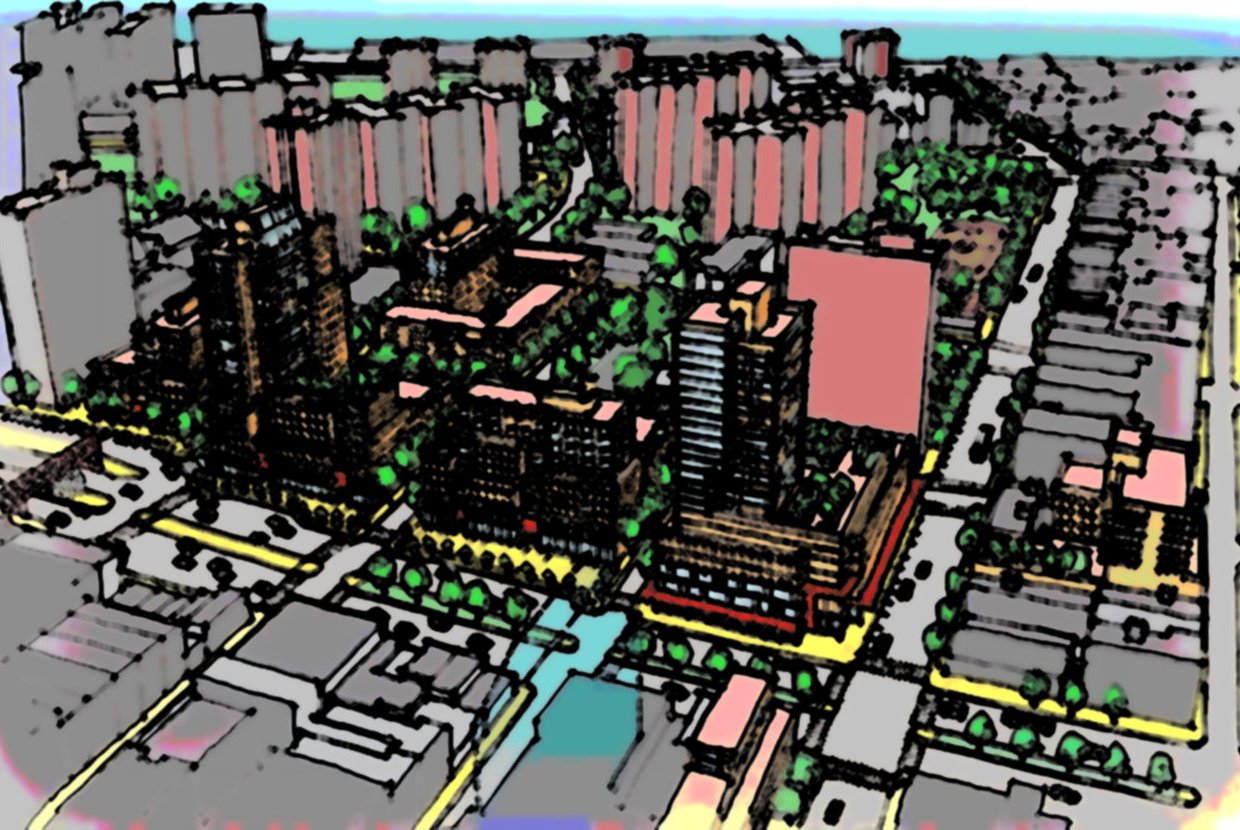 The city announced a $1.1 billion expansion plan on a large piece of land in the Lower East Side, along Essex and Delancey Streets. With the Lower East Side seeing a burst of new businesses, restaurants, and plans for a Low Line park in the talks, the gentrification of the Lower East Side in the past few years has been consistent. The announcement was made after close to 50 years since public housing that once stood on the Seward Park Urban Renewal Area (SPURA) was demolished. The piece of land where this large scale development is set to take place is referred to as the , has been in the air since the demolition of public housing buildings in 1967.
The development plans for the 1.65 million square-foot space called Essex Crossing, includes 1,000 residential units, a 15,000 square-foot open space, a rooftop urban farm, a giant fitness center, a bowling alley, a grocery store, expansion of the Essex Street Market, and the plan includes even a second Andy Warhol Museum.
The SHoP Architects and Beyer Blinder Belle will be the creative heads behind the project, with their winning design. After several successful projects like East River Esplanade, Barclays Center, Domino Sugar Refinery in Williamsburg, work at Grand Central Terminal, and Ellis Island among others, the team is set to wow the city yet again.
A 1,000 affordable units will be built on the SPURA site, with a 100 of them for low and moderate income senior citizens, and 20% of it will be available for purchase by moderate-income households. While the Domino Sugar Refinery space will only have 660 of its 2,284 housing units designated as affordable.
Supporting this large scale development is Council member Chin, State Senator Squadron, CB 3, and State Assembly Speaker Sheldon Silver. The project is scheduled to begin in the spring of 2015, with five of the buildings set to complete in the summer of 2018, and the remaining units will be complete by 2021. As of today projections indicate the entire project to be complete by 2024, that is if things go as planned.