A Look at the One Madison Penthouse
Peter Black | December 26, 2013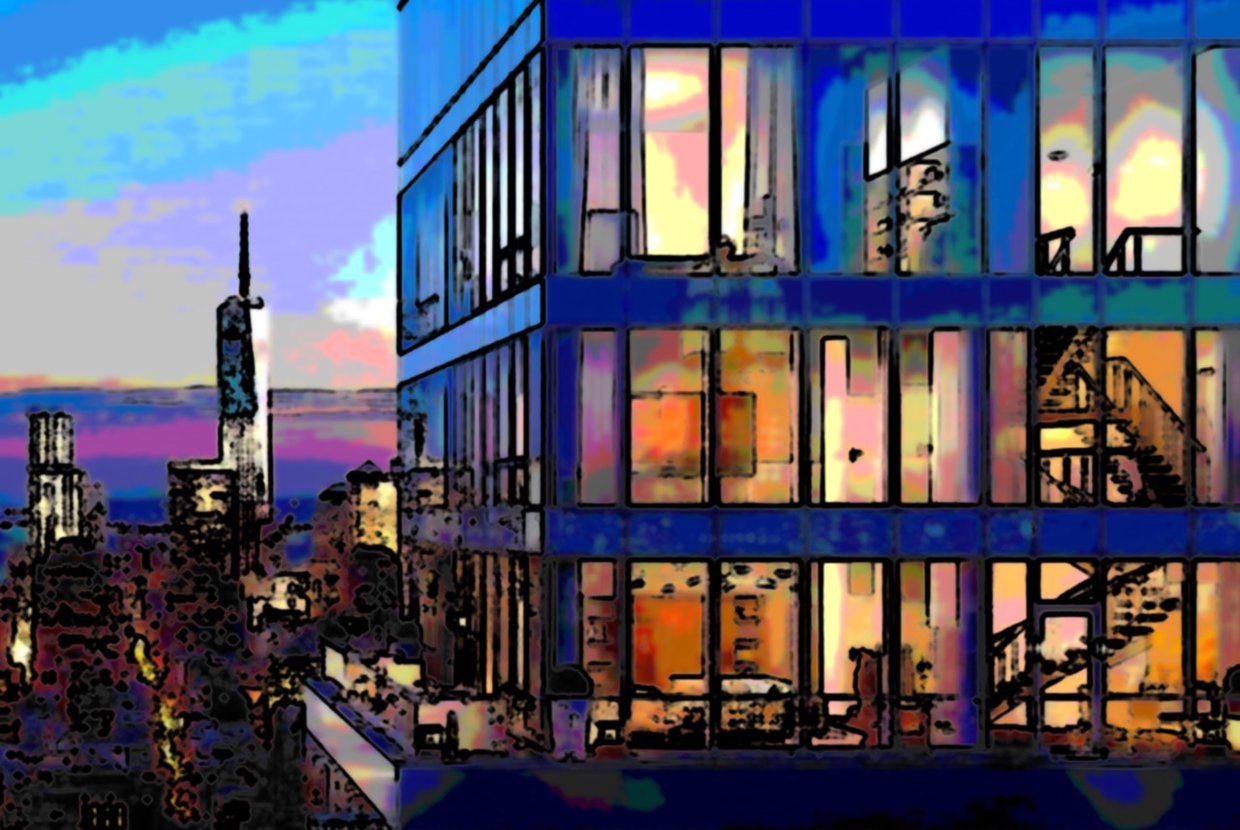 One of the most epic penthouses of all time recently hit the market. Floors 58-60 at One Madison are 7,000 square feet of opulence in the center of Manhattan. 360 degree views abound in this gargantuan glass box of luxury. To the North, the Empire State Building basks in all its glory. To the South, One World Trade rises gracefully. New Jersey, Brooklyn, Queens, and the Bronx are all visible from this 3-story mansion. You may truly think you've died and gone to heaven as you float on your own personal cloud of excessiveness at One Madison.
You're journey into ultra-posh begins on the 58th floor. Step off the elevator onto your own private foyer. To your left is the "great room." The great room is great—and huge. It's big enough to fit a massive wrap-around couch, several armchairs, a few coffee tables, and a TV. Hopefully you like to read, because to the right of the great room is the library. There's a dining room capable of hosting over twenty guests, and an eat-in kitchen with an island. A spiral staircase snakes up to the second floor (if walking isn't your style you can always take the private elevator), which opens up onto the floor below. The second floor features the laundry room, staff's bedroom, guest bedroom, and media room.
The third and final floor has two bedrooms and a master bedroom. The master bedroom boasts a massive dressing room, so you're guaranteed to always leave the apartment looking as rich as you feel. The price for this luxurious sky cloud is currently $50 million. It'll put a bit of a dent in your wallet but sometimes dents are necessary.