A Shipping Container You'll Want to Live in..No, Really!
Bryan Gamble | December 05, 2013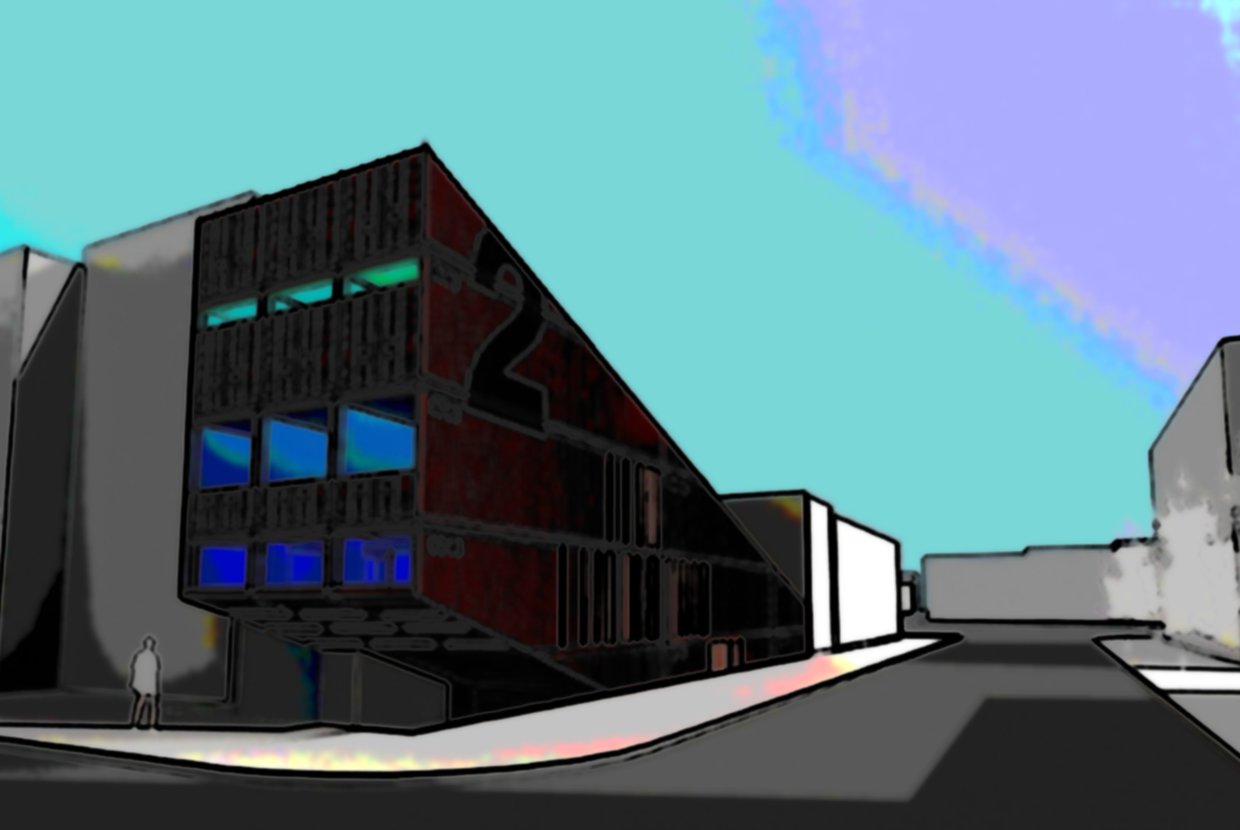 Williamsburg, a neighborhood known by many for its alternative and avant garde sentiments, is at it again with an exciting new development at 2 Monitor Street. No it's not another luxury condominium or artisan pickle shop, but rather a private residence made entirely out of recycled shipping containers.
While you may not immediately think that living in shipping containers would be something desirable and definitely not an ideal abode choice like some alternative residences throughout the city, 2 Monitor Street is an entirely modern and spacious residence that frankly, looks really cool. Curbed recently reported on 2 Monitor, or the Carroll House, and it looks like progress is well underway. The Carroll House is the brainchild of LOT-EK and consists of 21 repurposed and re-cut shipping containers stacked on top of each other to create a 3-story, 5,000 sq. foot home with a sleek, angular design.
According to LOT-EK's website, the Carroll House is designed with the specific purpose of "creating a striking profile that invokes Williamsburg's industrial past, while providing a sculptural nod to the rapidly changing neighborhood." The project not only boasts an artistically daring and eco-friendly design but also features an open kitchen, a garage, a cellar, a family/media room with tiered seating, private outdoor space on each level including a deck with a built-in BBQ pit and even a pool. Not bad for a house on a 25x100ft plot!
So there's definitely a strong element of luxury at Carroll House you won't find in other alternative living arrangements. But while the Carroll House at 2 Monitor Street is cool, it is not necessarily anything new. In fact it is reminiscient of the rising trend of prefabricated buildings and developments like The Stack in Manhattan through its design and isn't even the first shipping container residence in Williamsburg. What 2 Monitor Street does represent, however, is an ambitious attempt at repurposing what would otherwise be waste into a luxury residence that, upon its completion, should be very successful and perhaps inspire similar residences elsewhere.
There's no word on a price tag yet but the Carroll House will definitely be the most expensive shipping container house to date.