Are Chains a Pain?
Peter Black | December 10, 2013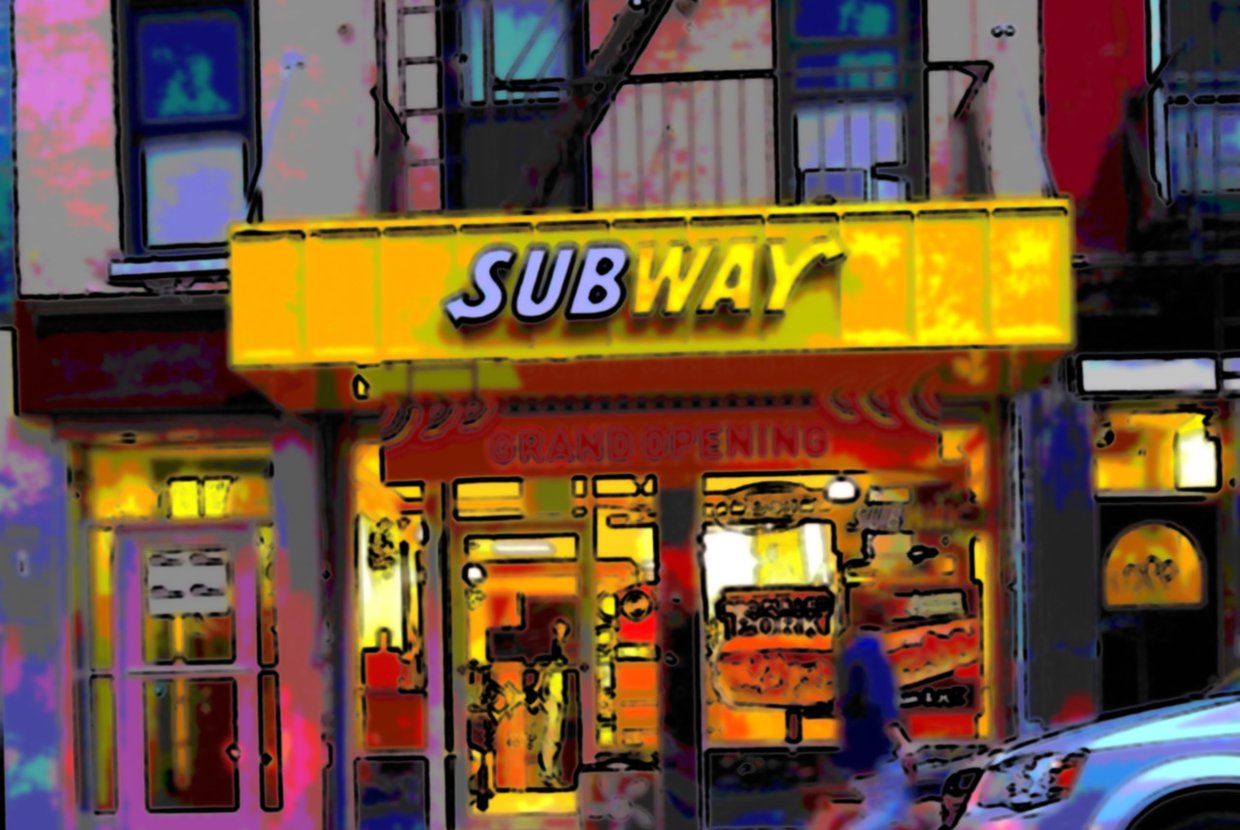 New Yorker's really like donuts, according to the annual State of the Chains report. Dunkin' Donuts now has 515 stores splaterred across the five boroughs, the most of any major retailer or restaurant in New York City.
In second place is Subway (467), the cheap sandwich shop that has been putting local delis out of business since 1995; Duane Reade (318), the sterile pharmacy that enjoys stomping on labor unions; and Starbucks, the symbol of everything that is wrong with America (283).
Other big names include Mcdonald's (240) and Baskin Robbins (202). The highest concentration of Mcdonald's in the world is in Manhattan.
Ironically, the largest chain store growth in the last year occurred in Brooklyn, the ironic center of self-reflective anti-irony. This has angered Williamsburg's hipsters, who insist that Brooklyn should be the pinnacle of eclectic, zany individualism.
The number of chain stores in Brooklyn grew by 2.8% in 2013 to 1,511. In Staten Island, 1.7% In the Bronx, 1.6%.
Chains in the remaining boroughs decreased, albeit minimally. There was a 0.4% drop in Queens and a 0.7% drop in Manhattan.
Chains are moving to the outer boroughs because (surprise) there's more space. Plus, demographics have changed. Chains no longer fear Brooklyn's gritty streets, according to Jonathon Bowles, the executive director of the Center for an Urban Future.
"There may be fairly limited growth opportunities in places that are very mall-centric, like Staten Island, Queens and the Bronx," he said. "But in Brooklyn, what you're seeing is national retailers going into the regular street shopping districts."
Although the number of chain stores has grown steadily in the last few years, the growth has been minimal compared to the rest of the country. The citywide increase in chain stores was a measly 0.5% last year. Still, in the massive concrete rat maze that is New York City, every store matters: there are an average of 24 chain stores per square mile in Gotham.