Chinatown Might be Getting a Big Brother Upstate
Bryan Gamble | December 09, 2013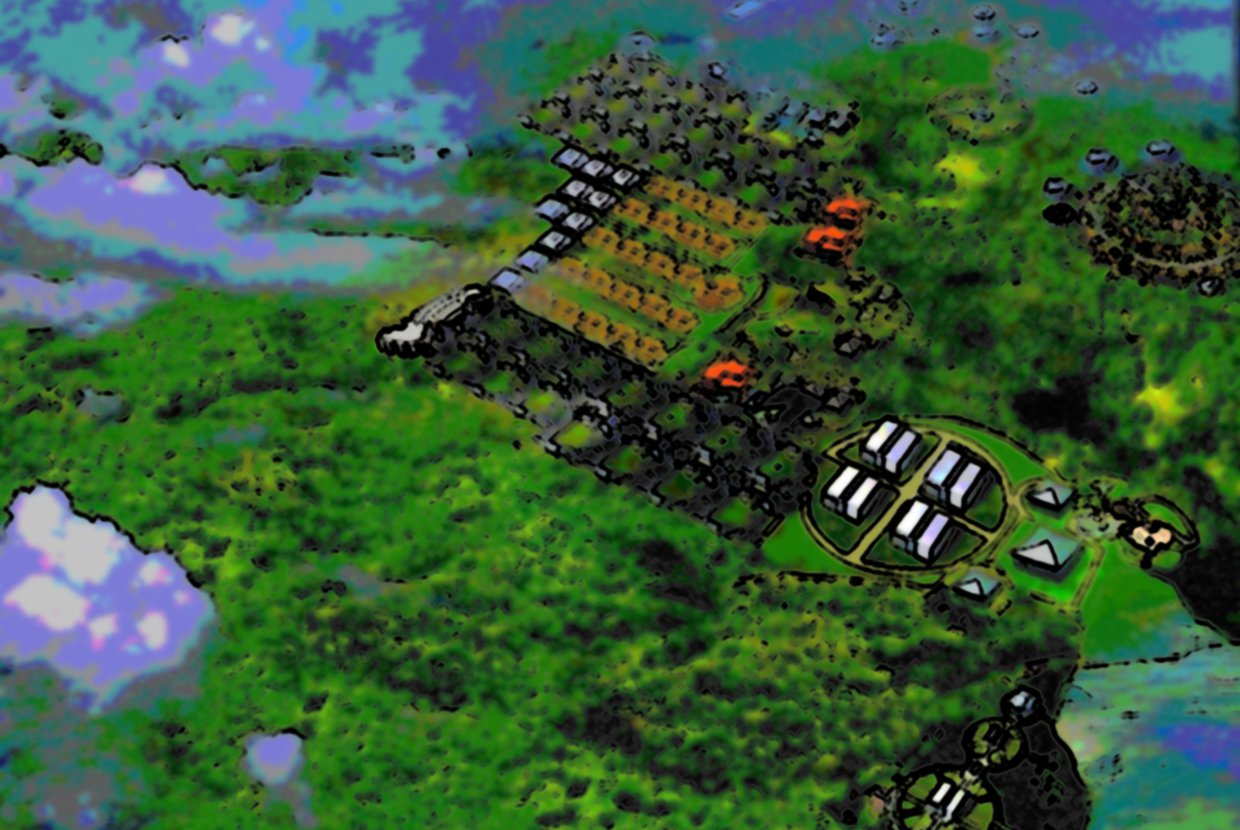 News that foreign investors, especially ones from China, are interested in New York real estate has become quite old hat, but the proposed China City of America in upstate New York is on a whole new level that is simply irresistible. The proposed city would stretch across 600 acres of New York wetlands and have a distinct Chinese theme in imitation of one of its homeland counterparts except it'd be a part of the rural town of Thompson, NY. While the Chinese have already tried to build a city that imitates Manhattan (and failed), China City of America would essentially return the flattery but the project might already be doomed.
But before the cynicism strikes, let's go over the proposal for (what I hope is the project's first draft name) China City of America. Fox News recently reported on the city and outlined that the project would be a fully functioning city. There would be roughly 1,000 residential homes, offices for every Chinese province, plenty of retail space, a college, student housing for said college and perhaps even a casino (they scraped the idea for a Chinese theme park). China City would receive a large portion of its funding through the EB-5 program, which would allow foreign investors to obtain green cards provided that they invest $500,000 into the project. China City's first phase would cost about $325 million ($6 billion in total) with $127.5 million coming from 255 EB-5 investors, $65 million (or 20%) from the US government and the difference (about $133 million) covered by various other investors.
With the basics of the plan covered, let's switch gears to the many problems facing China City of America already. David North, a fellow at the Center for Immigration Studies, released an in-depth report that sets its tone quite clearly when North says "Everything that could possibly be wrong with such a project is wrong with this one, in spades." What follows is a brief summation of North's findings:
Aside from the fact that the project requires federal approval to begin, it also must contend environmental activists and New York State. Both parties, incidentally, are fiercely defensive of wetlands. In fact, the proposed site is partially on state-regulated wetlands and would require consent directly from the Department of Environmental Conservation to move forward. This obstacle, coupled with the prospect of suddenly adding a city in a relatively pristine area, is raising serious doubts about the ecological and environmental impact China City would have.
Then there's China City's dubious financial backing and sustainable growth. North reports that, by law, each EB-5 investment ($500,000) must create 10 full-time jobs for US citizens, meaning that the first phase of the project must create 2,550 jobs for $127.5 million. Pushing aside the sentiments of locals not particularly wanting such jobs, North postulates that most of those jobs would only be short-term construction jobs. Even so, North mentions that since the city will be built in a uniform Chinese style, it may prove difficult to find Americans up to the task and any outsourced jobs simply do not count towards EB-5 standards.
Even should the project find a way to fit within local, state and federal statutes, North raises the question of why the federal government and which branch of it would ever fund China City. That is, the financial breakdown on the website lists things such as a "Temple of Heaven," "28 Chinese horoscope signs" and "Gaming City" (the casino) to be built for several million each, with 20% of that funding coming from the US government. As an added bonus, North questions who would ever give this brand new community approval to build one of the few newly approved New York casinos.
The final concern North raises (though it was highlighted by Fox News), is that within the Chinese-American community there are suspicions that the Chinese government would use China City as a "stalking horse." In essence, some see the proposed site as a means of expanding Beijing's influence within the United States. While this fear may seem unfounded, recent memory of a building illegaly tied to the Iranian government doesn't help subdue one's anxiety.
Fear-mongers may be disappointed, however, given the very real logistical issues China City is facing. While there is nevertheless a lot of money involved in the China City proposal and its backers are sure to fight to keep it alive, they certainly have a lot of work to do.