Edible Housing at "Gingerbread Lane"
Bryan Gamble | December 02, 2013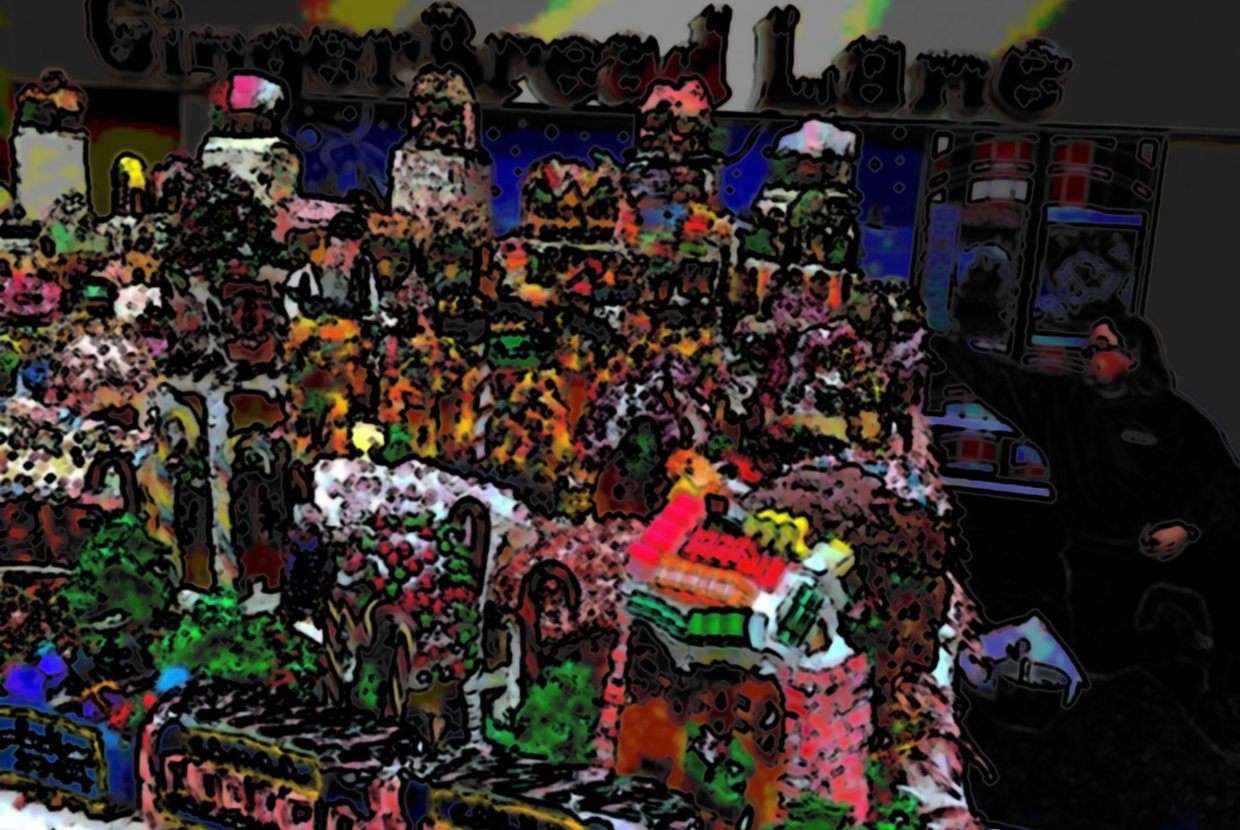 Lately there's been a lot of talk in New York about micro-units and how they provide an affordable alternative to insane rents while sacrificing space. But what about an entire village that takes up just 300 square feet? Affordable housing? Try edible housing with Jon Lovitch's "Gingerbread Lane" exhibit at the New York Hall of Science in Queens.
The Times recently profiled Jon Lovitch, 37, who has labored since February to create a massive gingerbread village that has set a new world record for the largest such endeavor of its kind. The village is a literal candyland, consisting of 164 structures---some 140 residential and 24 commercial buildings that include brownstones, a school, a town hall, an ice rink, a fire station, a pie factory and even a subway terminal all inter-connected via M&M-cobbled streets. All together, the exhibit weighs in at 1.5 tons with 2,240 pounds of icing, 400 pounds of candy and 500 pounds of gingerbread.
As for the master architect of the village, Lovitch, he is actually an executive sous chef at the New York Marriott in Brooklyn. He painstakingly assembled the entire village in his Bronx apartment, usually after midnight, while his wife (and most other sane people) slept. As for how his wife felt about her husband's eccentric project, Lovitch said "My wife likes the fact that I work on it at home and I'm not out gambling or drinking," which really puts his compulsion in perspective.
While "Gingerbread Lane" is unlikely to inspire any young, would-be architects like LEGO's latest project, Lovitch's exhibit certainly offers an element of holiday magic. If museums aren't your thing (for whatever reason), Lovitch will be creating another gingerbread village at the Marriott this winter. This second project at the hotel will be three stories tall and consist of 75 structures.
For now, Lovitch's exhibit at the NY Hall of Science allows children (and adults, too!) to marvel at his labor of love that is still growing as he renovates and develops more sugary real estate. "Gingerbread Lane" opened on November 17th and will remain open until January 12th, at which point Lovitch and the museum will begin giving away the village, piece-by-piece, to an eager public.
Lovitch has commented that while the work is borderline masochistic and requires huge amounts of labor, it is entirely worth it when he gets to see throngs of children marveling at his work.