Elegran's Top Stories of 2013
Ryan Daley | December 30, 2013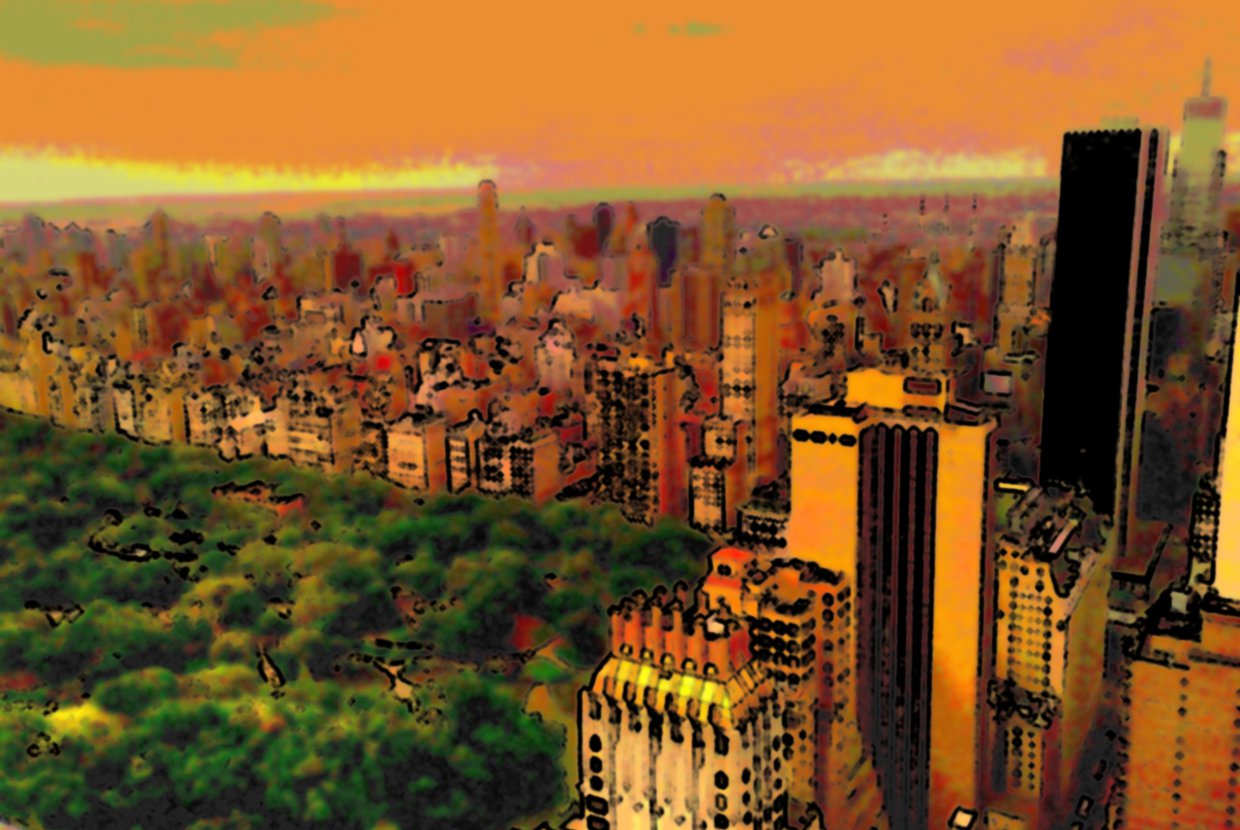 2013 will be considered the year Manhattan luxury real estate bounced back in a big way. After years of steady growth, the market in Manhattan hit it's biggest year since 2007, with 1,372 contracts of $4 Million or more, totalling $10.9 Billion in sales. From the developments along 57th Street, to the construction of the new World Trade Center, to a sometimes bizarre mayoral race, we've covered it all. As we say farewell to 2013 and hello 2014, we've collected 10 of our most viewed articles of the year. They resonated with our readers the first time around, and we hope you enjoy them again!
Happy New Year from all of us at Elegran and we look forward to keeping you updated on all the Manhattan real estate news in 2014!
Renderings Reimagined with Floored
Have you ever wanted to see your apartment in full 3D and whimsically alter its interior with a click of your mouse? How about explore a multi-million-dollar condominium without leaving your computer or seeing a place that doesn't even exist yet? One New York-based tech company, Floored, is doing just that by fully rendering properties in 3D.
Let's Get Visual: 5 awesome Maps of NYC
Data is beautiful. It's even better when that data is about your own city. And data is most beautiful when the topic is your city and it's displayed in map form. We've compiled some of our favorite data maps of New York City. Check them out!
In Conversation with the Sculptor: Tom Otterness
In June we had the pleasure of interviewing the famous American Sculptor - Tom Otterness, known for his bronze sculptures that have been the center of public curiosity in cities across the world, from New York to Netherlands, and Washington to Toronto. We sat down at his studio located in the Gowanus, Brooklyn and talked about everything from his childhood, his inspiration, his illustrious work, and life in New York City in the 1970s.
Imitation is The Sincerest Form of Flattery: Chinese City Mimics NYC's Architectural Style
A fifteenth century fishing village named Yujiapu is now the site of a historic architectural undertaking that is bound to stand as a monument to China's newfound fondness for lavish, over-the-top development projects: Manhattan 2.0. Just outside the republic's fourth most populous metropolis of Tianjin, construction is already well underway.
Elegran's Michelle Piwko to Appear On Million Dollar Listing New York
Since she is one of Elegran's top agents, we weren't really surprised to hear that Michelle Piwko was going to be featured in an episode of the popular TV show Million Dollar Listing New York. Michelle, who is also a member of the New York Bar, has been catering to a very upscale client set during her time at Elegran, and her skills in luxury sales certainly came in handy when working with the likes of Ryan Serhant and Fredrik Eklund on the show.
Designing a Home at 15 Central Park West
Designing a home is almost always an arduous task, but when the home in question is a 3,600 square-foot, five-bedroom luxury residence at 15 Central Park West, one also needs to make sure that the decor of the apartment befits the opulence, grandeur and glamor that has now become associated with that Upper West Side address.
Swimming on the Rooftop: Building Amenities for a NYC Summer
As summer rolls into New York City each year, many of us will be feeling an overwhelming need to go out for a swim. Having said that, most of us will probably not act on that want—after all, it's a rather long trek to get to New York City's beaches, be it Coney Island or Rockaway Beach. In such a scenario, maybe you'd like to consider moving into an apartment building that has a swimming pool as an amenity.
Get Your NYC Apartment Designed For Free
Given the circumstances one is faced with when trying to decorate a home, a recent proposal put forward by Design-Apart, a group of Italian artisans and designers, seems actually too good to be true. This enterprising firm is looking for someone to loan them an empty apartment preferably in the Downtown Manhattan area (which has at least 2,000-3,000 square feet of space) for a period of 12 months, during which they will convert the apartment into a "living showroom."
A Slice of Chiswick London in Manhattan
Next time you are on the Upper West Side along West 94th to 95th Street between Broadway and West End Avenue, don't forget to make it a walk to remember. Behind those black metal gates, is a whole other world out there, that will leave you speechless. While your eyes do all the ogling at the 27 Tudor-style-homes that line up on both sides of this quaint little narrow street on the iconic "Pomander Walk", and your mind plays pictionary, you cannot help but pinch yourself as a reminder that you are in Manhattan, New York City.
A game of chess on the streets of New York is as common as pigeons and sparrows strutting the sidewalks. Players intently watching over their opponents next move, while bystanders gather around is a usual sight in spots like Union Square and Bryant Park, among others. This game of chess is beyond ordinary, when it's played on the largest chess board in the world! Yes, 767 Third Avenue is not your regular New York City skyscraper towering over Manhattan in its reflecting glass and steel exteriors.