New York's Latest and Greatest New Developments
Olivia Smedley | December 02, 2013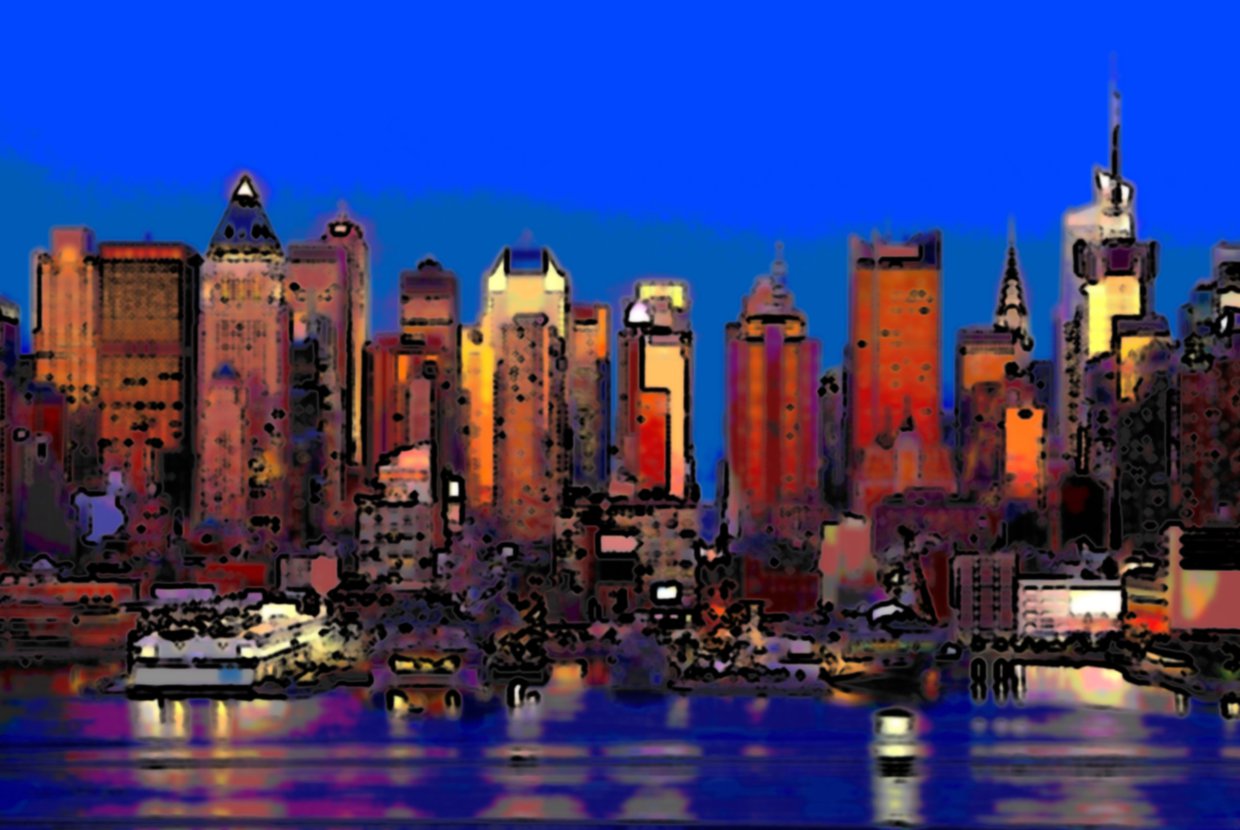 With the influx of people looking to stake their claim in the big apple, there is no surprise that new development, reconstruction, and expansion has been rampant for years throughout the city. This fall we are seeing a large amount of homes hitting the real estate market. Many of the new construction is happening in Manhattan, but there are also a large number of developments in the ever trendy Brooklyn. These are just a few of the brand new apartments, townhouses, and condominiums that you can call your own.
Philip House at 141 East 88th St.
This building was constructed recently and put on the market just a short time ago in spring of 2012. With luxurious, classic interiors and amenities galore, the only thing it was missing was penthouses. These penthouses will be listed later this season. Some of the pricey pads will be duplexes, and will likely range from $8 million and $15 million.
The Puck Building at 295 Lafayette Street
The Puck Building in Nolita has also been expanded with penthouses, six in total. Adding to the pre-war historical building, however, was no easy task. The Landmarks Preservation Commission eventually allowed it, and the six grand suites will hit the market soon.
One Madison Park
After sitting unfinished for years due to bankruptcy, has finally returned with everything from a studio apartment to a five bedroom triplex penthouse. Originally, it was to be named "The Saya" and be smaller in height. It was fittingly renamed after its location at 1 Madison Ave., and standing at 600 feet, it is the tallest building in the area with the most spectacular views.
400 Park Avenue South
Nicknamed the "fortress of glassitude" for its uniquely shaped facade of sparkling glass, this building will be on the market soon. It was constructed by the Toll Brothers, who have made their mark in big city development. 10 years in the making, these condominiums are sure to be worth the wait.
Halcyon at 305 East 51st Street
Image courtesy of http://halcyonny.com
The Halcyon has finally come back on the market in early September after a huge blow in 2008. A gigantic crane came crashing down at 303 East 51st, damaging many buildings in the area. Its successful return is due in part to the design and plethora of amenities including an aqua spa, gym, golf room, and library.
33 East 74th
Once six historic row houses, developers went before the Landmarks Preservation Commission with a plan to merge them together into a condominium. The LPC went for it, on the condition that the historic facades be kept in tact and certain guidelines be met. and the 10 apartments will be available soon, and start at around $13 million dollars.
One Vandam
One Vandam will be hitting the market this season as well, and the shiny SoHo building will contain 25 units and a landscaped terrace. Located at 180 6th Ave, the condo was actually the result of a purchase of air rights from by the non-profit organization next door.
505 West 19th
Image courtesy of http://505w19.com
This development won't be available for move in until 2015, but sales are starting shortly. This is actually a group of buildings, a shared lobby in the middle and two wings, each 10 stories and 25 units total. Another example of continuing development along The High Line, Thomas Juul-Hansen will be the designer for the project.
500 West 21st
Image Courtesy of 500w21.com
500 West 21st St has been in the hands of Sherwood Equities for three years, but sales are just starting for this high profile building. Move in for its 32 large condominiums will start in 2015.
224 Mulberry St.
A former parking garage, it is currently being converted from a parking garage to a luxury seven unit condo, with, strangely, a squash court. It will hit the market this fall, and will contain seven condos and parking for residents.
The Greenwich Lane
Image courtesy of http://www.thegreenwichlane.com/
This conversion will offer a whopping 200 units ranging from one to six bedroom residences and townhouses in five different buildings. Formerly a part of St. Vincent's hospital, the plans for this complex raised objections from those in the neighborhood. Residents and the development company then came to an agreement, stating that if the company helped fund education in the area, they could proceed in their conversion. With the compromise in order, the Greenwich Lane will hit the market shortly.
72 Poplar St.
This conversion is an example of one of the many new listings available in Brooklyn. Formerly a police station, it is said to be available for purchases in late fall. With lots of amenities and one of the earliest move in dates (buyers will be able to occupy their residences next year), these huge Brooklyn Heights condos will be selling for up to $5.75 million dollars.
388 Bridge St.
388 Bridge St is going to be home to affordable rentals, and construction is well underway. The Downtown Brooklyn skyscraper is set to be the borough's tallest building, and surely will have the views to match its title.
364 Union St.
Another Brooklyn gem which was actually the first to hit the market of all fall releases 364 Union St offers four three bedroom homes and one garden duplex. The prices in this building were actually marked up before it even started listing units, rising from $1.15 million to $1.1565 million.
The Riverview at 183 Columbia Heights
A reconstructed condominium with seven full floor homes, these luxury homes will be available for purchase this season. Once owned by Jehovah's Witnesses, the building was once dubbed the most aristocratic apartment in Brooklyn.
Contact us here at Elegran for more info on any of these New York City buildings!