Renderings Re-Imagined with Floored
Bryan Gamble | December 03, 2013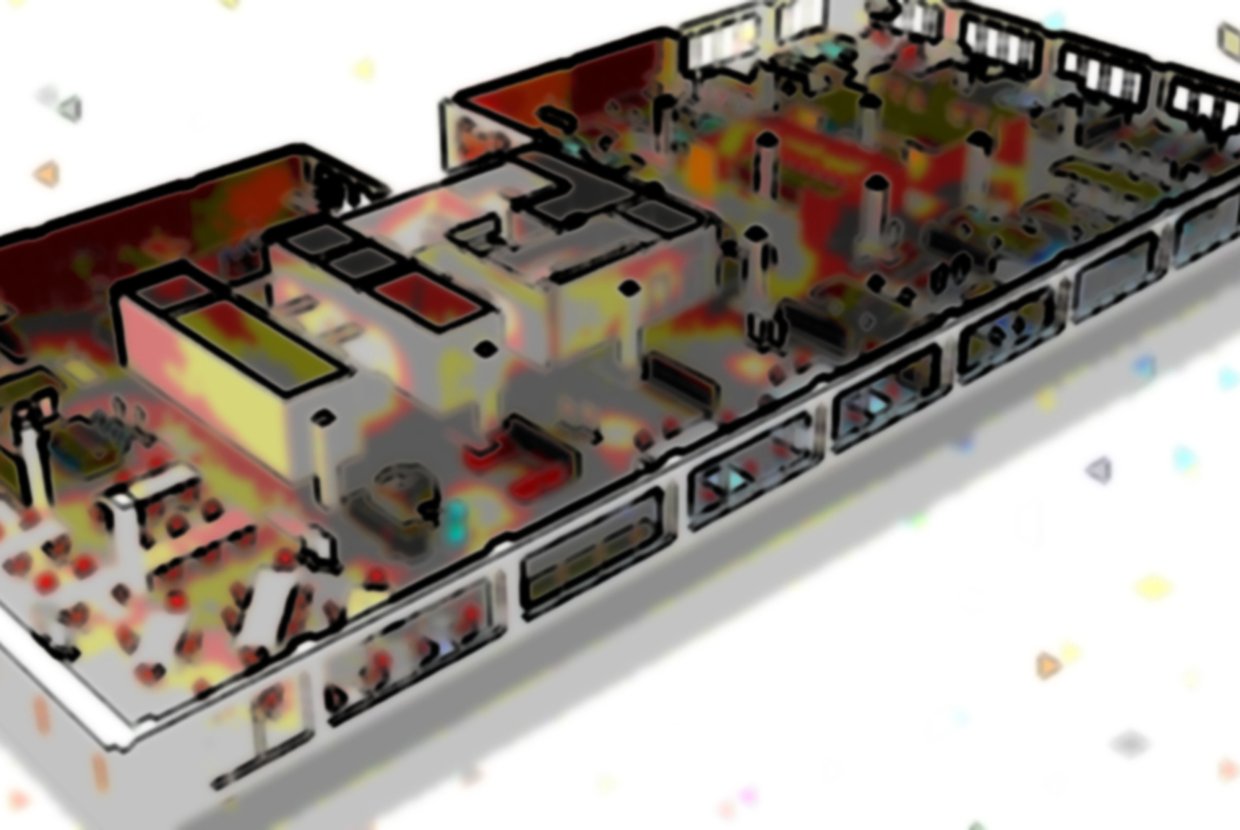 Have you ever wanted to see your apartment in full 3D and whimsically alter its interior with a click of your mouse? How about explore a multi-million-dollar condominium without leaving your computer or seeing a place that doesn't even exist yet? One New York-based tech company, Floored, is doing just that by fully rendering properties in 3D. To learn more about such an astounding concept, I sat down with Floored's founder and CEO, Mr. David Eisenberg. Founded in 2012, Floored is breaking the mold in how real estate is bought and sold. With 3D renderings and 3D printing and their utility becoming increasingly apparent, Floored is leading the way for property renderings.
Floored offers a fresh and highly innovative approach to real estate that authoritatively brings it into the 21st century. In a nutshell, Floored does two kinds of rendering services: one for existing properties and one for properties not yet built. When a property exists, Eisenberg explained, "we will send in our device to actually scan the space, which means capture all the dimensions and the photography. If the space does not exist we will convert a set of CAD [Computer-Aided Design] plans into an interactive 3D model." The device used for existing space is a deceptively simple-looking tripod mounted with a bunch of high-end scanning and converting equipment while the non-existing models require converting 2D drawings into fully 3D renderings. While the process itself is complicated and laborious, the end results are stunning, informative and incidentally very entertaining.
Eisenberg's initial interest in the world of 3D rendering and printing came in early 2012, when his expertise in e-commerce merged with his curiosity for emerging technologies. Looking into 3D printing, he realized that the value of CAD files because "the digital file of a physical asset actually holds the value because anyone can manufacture it anywhere," and he in turn looked into how to create these files automatically with 3D scanning rather than manually. Eisenberg then founded Floored when he realized he could optimize the 3D scanning and modelling software involved in the process and apply it to commercial and residential real estate and it has since been very well-received by both the real estate and tech industries.
When I asked Eisenberg why he and his team chose New York City for their company and not say, Silicon Valley, he highlighted the unique potential New York offers tech start-ups: "I think this is a city that is not just dominated by tech, obviously real estate and finance are two huge industries here...We knew we were going to sell to major real estate owners, and New York is a much better fit than any other city in the world to do that and we felt that there was somewhat of a unique opportunity to recruit great software engineers in the field of computer vision (which is the robotics scanning) as well as computer graphics." He added that Silicon Valley's appeal is diminished by the sheer competition for talent, whereas "we thought there was a unique opportunity to recruit high quality people to us here." Eisenberg is certainly onto something there, given New York's emerging tech center that is apparent through Brooklyn's Tech Triangle and Cornell's prospective tech campus on Roosevelt Island.
Floored's approach of using 3D models and renderings instead of 2D ones has great potential to revolutionize the market. Eisenberg simply wants "our software product to enable people to sell a space faster." The goal, as he put it, is not to compete with the formula of buying and selling real estate but "what we are competing with is older versions of marketing content. Historically you see a lot of black and white floor plans serving as marketing content, you see a lot of photography and you see a little bit of video. We like to think 3D content has a bunch more data than 2D content and that's why it's the future."
Looking at Floored's renderings, its easy to see why such models have a promising future of renderings and property models. When I asked Eisenberg about the future of real estate, he told me "I believe that if you take a long enough time horizon it will not make sense to work in 2D data anymore." That is, a 3D rendering will offer a comparative gold mine of data that a 2D rendering simply cannot while also being adaptable to any new factors that someone may want to consider when buying or selling space. 3D data will additionally come to be "equally cost-effective to generate and it will facilitate communication across a much greater disparate set of parties." The ensuing question, as Eisenberg proposed it, is how fast this will happen and who will lead the way. However it does happen, Eisenberg predicts that "initially you'll see the 3D market start to infiltrate the upper end of commercial and residential development and I think over time as the costs drop you'll see it proliferate lower and lower."
While Floored is a young company, it is also an ambitious one. Eisenberg and his team want to continue innovating while expanding their clientele. According to Eisenberg, Floored's mission is to help its customers. The team at Floored hopes to streamline the process of compiling a rendering and dropping prices as well as "build applications that solve problems for disparate groups of people and...push the envelope of what's technically possible." This vision includes delivering Floored's content "in totally new ways like...in your browser and on your mobile phone," that will set the company apart from others.
Floored is working to realize its ambitions in the short-term by working with other emerging technologies. Like some real estate companies, Floored occasionally utilizes drones for data collection. Eisenberg explained that "when you need a 360 degree set of photography for a building that's not yet built the only way to get that data is to send up a drone to capture that photography and it serves as an input into us providing the views for what a building will look like when it doesn't yet exist in reality." That is provided, of course, one owns the air rights and land in which the drone is operating.
Eisenberg additionally spoke of Floored's work in conjunction with the Oculus Rift, a device which takes virtual reality an unprecedented degree of realism and control. Through Oculus Rift, a user takes the point-of-view of a character inside a particular 3D model and can freely look and move around inside of it. Eisenberg expressed excitement for the technology, saying "we've integrated with directly [with Oculus Rift] and I think it's very impressive to the developers to actually navigate through 3D spaces in this way."
While Floored's services are exciting in and of themselves, it refuses to be limited to the real estate market. Floored has done renderings for museums, conference centers, restaurants and event spaces to plan the best way to utilize a space.
Eisenberg is well-aware that "there's a number of different uses for 3D visualization that are not just around buying and selling space but also using that space in new ways." Indeed, David Eisenberg and his team at Floored are pushing the envelope on rethinking the way we see and interact with a space.