Thirty Years in the Making: 50 West Street
Bryan Gamble | December 18, 2013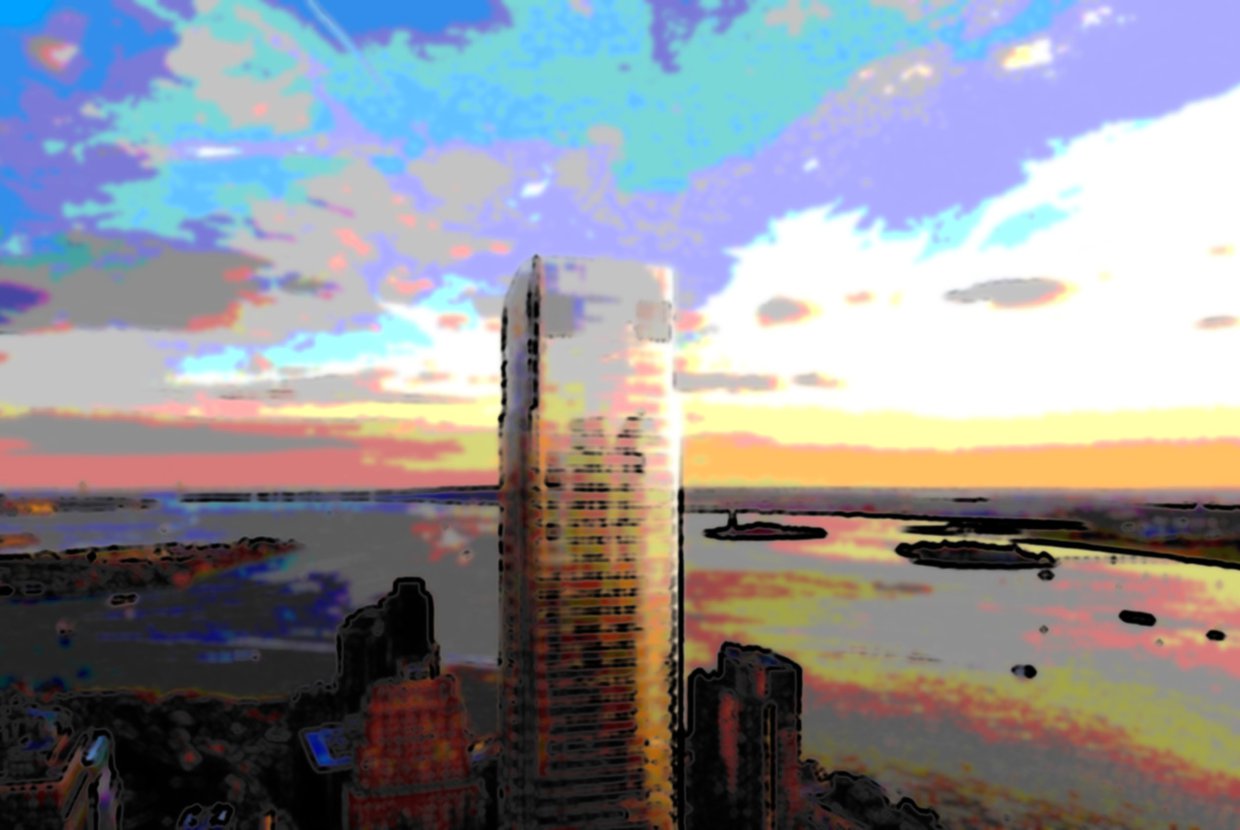 Rendering ©DBOX
Despite New York City's renewed and flourishing real estate market, many developments face setbacks, delays and funding issues that freeze progress from time-to-time. The development plans for a 60-story tower at 50 West Street, however, has fallen into a seemingly hopeless pit of delays and no significant progress has been made for nearly 30 years. Site developer Francis Greenburger purchased the site at 50 West Street back in 1983 but has, until recently, been unable to make any real progress. Although Greenburger held a groundbreaking at the site in 2008, construction soon had to cease due to the financial collapse that hit the country later that year. As CEO of Time Equities, Greenburger was left without funding for the site and had to continue delays for the next five years.
But the wait has finally ended. Greenburger, in a venture arranged by Cushman & Wakefield, has joined up with Elliott Management to invest $110 million into the site. The venture additionally secured loans from several lending groups including Wells Fargo, M&T Banks, Union Bank, MidFirst Bank and Emigrant Bank for a total budget of about $398 million that has brought the project back to life. Construction is already underway and estimates say 50 West Street will be complete in 2016.
The original plan for a hotel at 50 West Street has been scrapped to make way for a bolder project. Instead of a hotel, Greenburger and his associates envision a tower serving multiple purposes. The current plans focus largely on condominiums, and aims for office space, a high-end restaurant and ground-floor retail space. The new plans are additionally aware of new FEMA guidelines following Hurricane Sandy and developers plan to meet them as they are conscious of building in a particularly vulnerable Downtown location.
The project will be an additional complement to Downtown Manhattan's resurgence and economic growth. A hopeful Greenburger commented that "50 West Street will be an iconic tower for the City and a legacy project for Time Equities...It will join the World Trade Center in defining the new Downtown skyline for generations to come." If reality is anything like Greenburger's vision, the wait for 50 West Street has certainly been worth it.