City OKs Lower East Side Pier 42 Waterfront Park
Tim Sheehan | January 10, 2014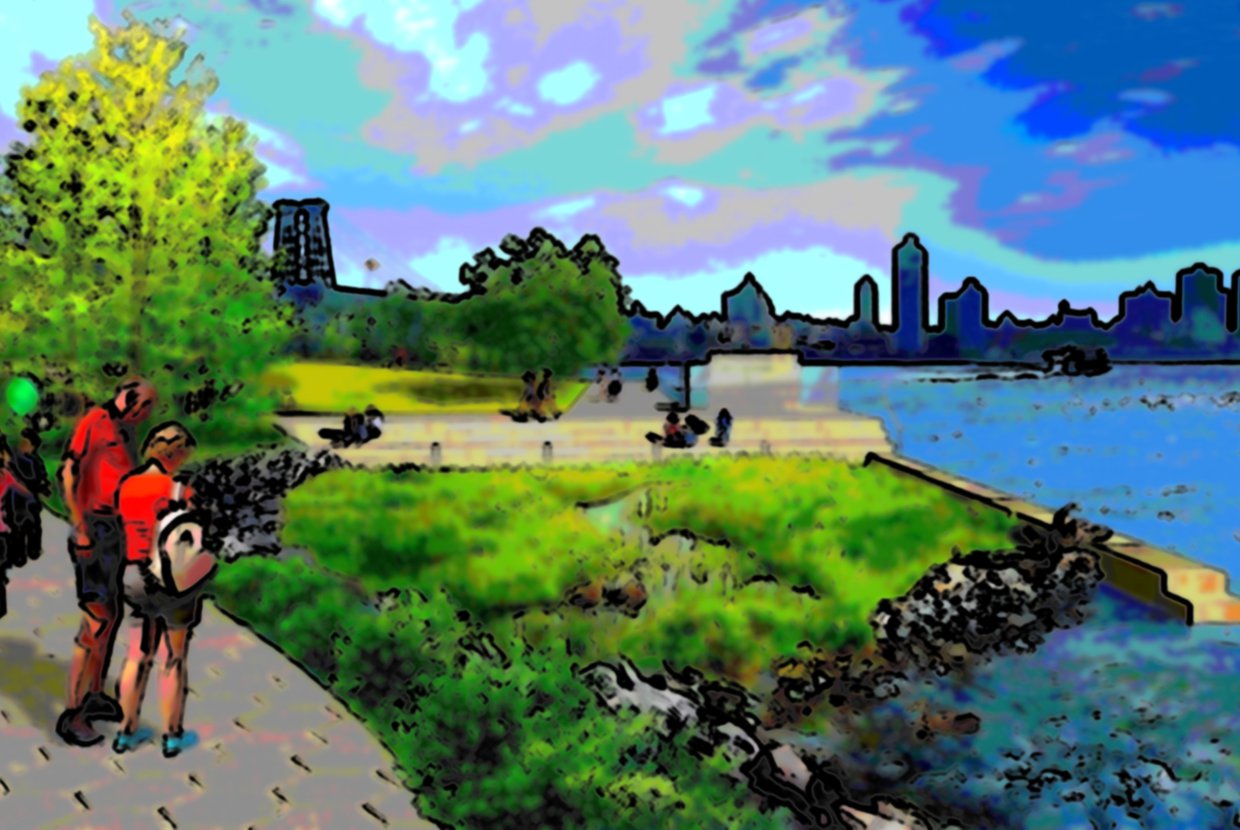 A planned renovation of Pier 42 in the Lower East Side is now just one step away from becoming a reality. The Mathews Nielsen Landscape Architects Pier 42 project has been given the go-ahead from the Public Design Commission of the City of New York and a subcommittee of Community Board 3. To begin construction, the plan needs the authorization from the complete board of Community Board 3.
Pier 42 is situated along the East River in the Lower East Side between the Manhattan and Williamsburg Bridges. Pier 42 was built in 1967 and was the last operating cargo pier in Manhattan prior to closing down in 1987. The pier has been unused and inaccessible for over 20 years.
The $92 million project will allow for public access to the East River waterfront, as well as a safe continuation of the bikeway. The eight-acre Pier 42 highlights include spacious lawns, natural waterfront marshes, an educational estuary, waterfront seating, a designated fishing area and a playground.
With Hurricane Sandy still fresh in the City's mind, the project is designed to be flood-resistant, and will actually provide protection from future flooding for the surrounding neighborhood. One aspect of the park includes a continuous berm along the FDR Drive, protecting the Lower East Side from flooding and also mitigating noise.
If approved, Pier 42 will complete the ring of parks in Lower Manhattan, filling the gap between East River Park and the East River Promenade. Waterfront parks and pier overhauls have been incredibly active in recent years. The Brooklyn Bridge Park spans some 85 acres and has revitalized the post-industrial stretch of land. On the other side of Manhattan, Pier 57 in Chelsea has rebranded as SuperPier, bringing an enormous waterfront mall of sorts to the neighborhood.
Parks aren't the only aspects of waterfront development. In neighborhoods like Williamsburg and Long Island City, the waterfront has been transformed into a haven for luxury condos and apartments. Not all neighborhoods welcome this change, however. Greenpoint, for example, is currently in the midst of change, with preservationists and developers waging a battle for the waterfront. Drawn in by the incredible views, modern homes and park access, waterfront condos are some of the most sought after in New York City.