Inwood Braces for the Starbucks' Effect
Stephanie Fujihashi | January 27, 2014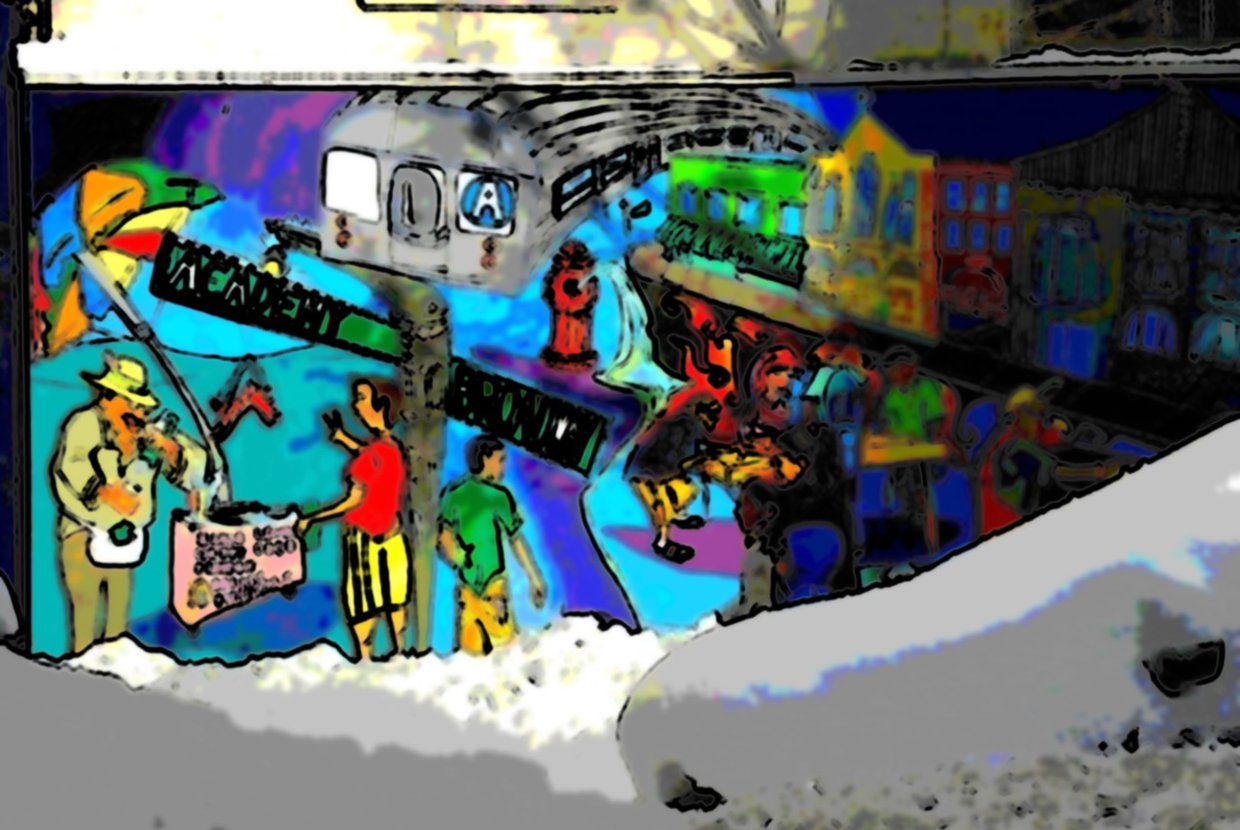 New Yorkers, like most other big city dwellers throughout the nation, are a highly caffeinated bunch, reliant on their coffee to get them through their demanding work day. This is evident from the astounding 212 Starbucks Coffee Shops found throughout the island of Manhattan. Most Manhattanites wouldn't bat an eye if they were to witness the construction of a new Starbucks location being built at any given moment, on any intersection or street corner in the city.
For Inwood residents, however, the newly built Starbucks on Dyckman Street and Broadway was not received quite as nonchalantly. Afterall, this is the first Starbucks location that Manhattan's northernmost neighborhood has ever seen.
A recent shift in demographics has caught the attention of both commercial and real estate investors alike. With the MTA reporting a 39.4% ridership increase between 2009 and 2012 at Inwood's Dyckman Street A-line train station, the high traffic surrounding the central commercial areas in Inwood have suddenly made this often overlooked northwestern corner of Manhattan a whole lot more attractive.
Less than a block away from the newly opened Starbucks, Manhattan's first ever modular multi-story apartment building, The Stack, is currently wrapping up construction on Broadway. The Stack Apartments, unlike the average pre-war walkup buildings commonly found throughout the rest of Inwood, will feature elevators, modern finishes, high-ceiling fans, and even a private courtyard where residents can relax.
Inwood has traditionally been a residential neighborhood, with approximately 74% of current residents being of Latino heritage. Much like the neighboring Washington Heights, many of those who now call Inwood home are of Dominican descent. Inwood's Latino presence is evident from the Spanish advertisements and store signages, which are visible while walking down one of the neighborhood's main commercial streets.
The close-knit, community oriented atmosphere of Inwood has seen changes over the past few decades, however. An influx of young professionals and college students have been moving into the neighborhood, lured by affordable rent prices as well as a relatively short commute into the city.
What do all of these changes mean for Inwood? Will the backyard barbeques and bachata music suddenly be replaced with trendy jazz bars and almond milk being sold on local bodega shelves? As has been the case with previous instances of New York metro area neighborhoods transitioning from being less than desirable to hipster-chic, national chains such as Starbucks moving into a neighborhood is generally a sure-tell sign of impending gentrification, as was the case in
Williamsburg
. However, it is doubtful that such a sudden shift in neighborhood character will happen too suddenly, considering the strong community ties held by long-time Latino residents, who still comprise three-fourths of the neighborhood population.
Understandably, local Inwood residents have received the new Starbucks with mixed emotions. A Facebook community page created for Inwood Residents has received various comments from its followers regarding the new high-end coffee shop. Some are fearful that local mom-and-pop shops will fail to compete with the imminent rise in rent and property value, while others seem to be elated about being able to take a quick walk down the street to enjoy a customized skinny vanilla macchiato.
Along with the property value increase, a change is definitely coming to Inwood. For now, Inwood residents will find themselves deciding between spending $3.42 on Starbucks' Cafe con Leche, or sticking with the familiar taste of the bodega's $1 version.
Google