New York City in 2050: What Will It Look Like?
Sophia Polin | January 28, 2014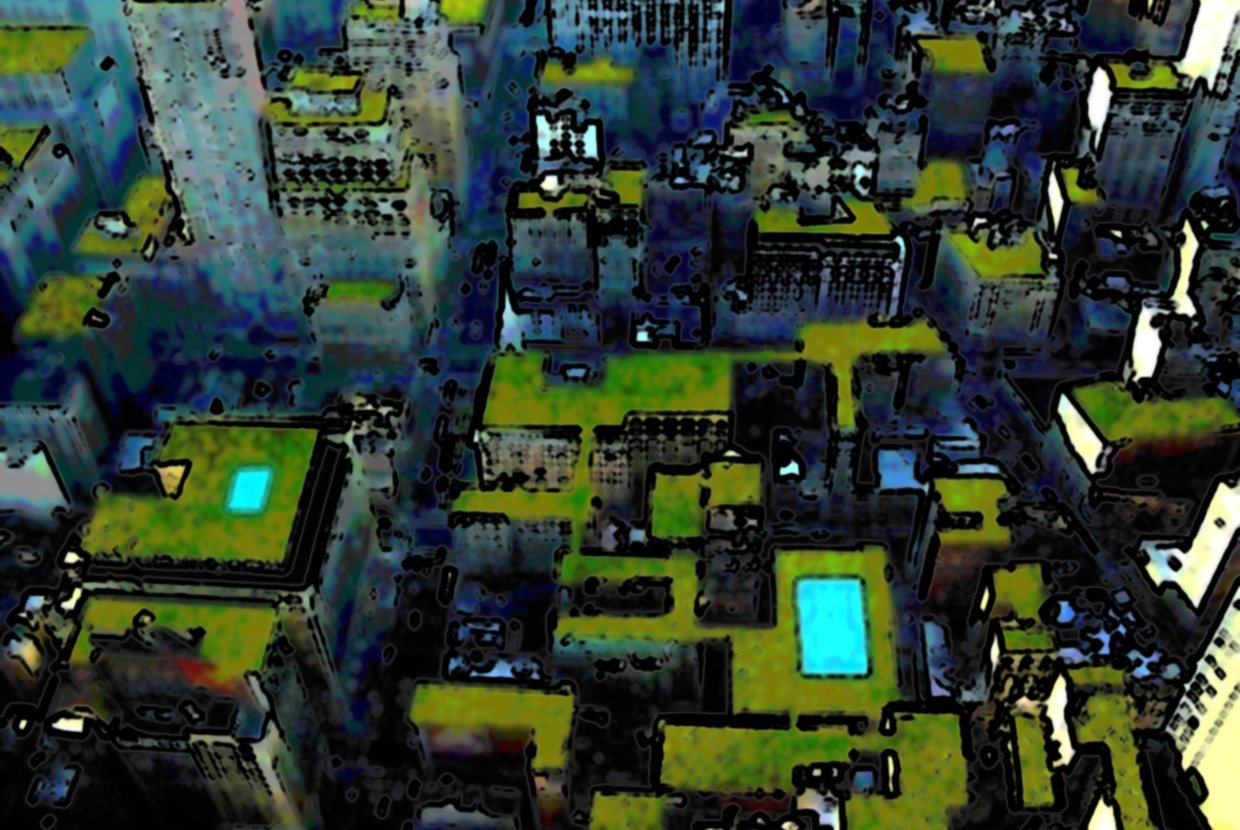 Arup Group Limited, a multinational engineering and design firm, recently celebrated the 25th anniversary of its New York office with a brainstorm-- what will NYC be like in the year 2050? Sarah Wesseler, who fronted the project, asked the question "if you could imagine a great New York in 2050, what would it look like? What kinds of solutions could be developed to address the challenges affecting the city now and in the foreseeable future?" The result was a list of 27 ideas based on predictions about the city's development.
Anyone who's given a thought to the future of the built environment has thought about the increasing necessity of environmental sustainability. Especially in major urban centers like New York, which generally uses more energy than it produces (a 2012 poll shows that New York State consumed 22, 916, 810 more Megawatt-Hours of electric energy than it produced). This is why Arup's engineers prioritized conservation when envisioning a future New York. It would use 50% of its 30 square miles of flat roof space for community farms. The other half would be covered in solar panels. In addition to providing fresh local produce to city residents, green roofs would assuage some of the side-effects of climate change: they would reduce stormwater runoff, cool the city's atmosphere, and absorb air pollution. In a similar vein, the list suggests city-wide composting (which could be used for green roofs), recycled drinking water, and investing in a food-to-biogas plant, and smart trash collection technologies that would maximize natural waste collection.
But biogas isn't the only step we can make towards alternative energy. Arup engineers insist it's possible to be done with fossil fuels by 2050. Instead, projects like Bloomberg's Freshkills Parks solar panel field and offshore wind farms would provide the majority of the city's power. Additionally, tidal power could be a possibility for a slightly more distant future. To completely eliminate the use of gas and oil, personal automobiles would be banned by 2050. Instead, New Yorkers would travel by deep-tunnel subway and smart cabs-- driverless, electrically powered taxis that would navigate the city streets faster and more efficiently than a human driver.
To accommodate the predicted 1,000,000 person increase in the city's population, housing in 2050 will need to be abundant and affordable. Yes, affordable. Hence the introduction of cross-laminated timber into NYC's outer boroughs. This "next-generation wood" is made by layering glue-painted boards perpendicular to each other, and applying pressure to make larger, durable panels to build with. Hans-Erik Blomgren of Arup Seattle says
"This new material offers significant advantages over wooden building products of the past. Whereas traditional methods of timber construction are extremely time- and labor-intensive, CLT lends itself extremely well to prefabrication, which can make construction cheaper, faster, of higher quality, and more environmentally friendly… It also performs very well in fire and, as the supply chain develops, will compete favorably with steel and concrete on price."
The list also included a few political and cultural adjustments. For example, digital voting to increase the number of voters city wide. A government program like the Works Progress Administration to hire local artists for city betterment projects. This would make New York as financially feasible as it is inspiring.
It's a pretty picture of future New York, but it's an ideal one. What would the finances behind this grand plan look like? Not all of these innovations come as cheaply as next-generation wood. It's also hard to imagine the string of political good fortunes it would take to actualize this vision. Not to mention the support-which requires the awareness- of the general public. Then again, forty years is an eon in the technological world. Pretty soon, something's gotta give.