Developments Rising by the High Line
Jonathan Tuason | February 24, 2014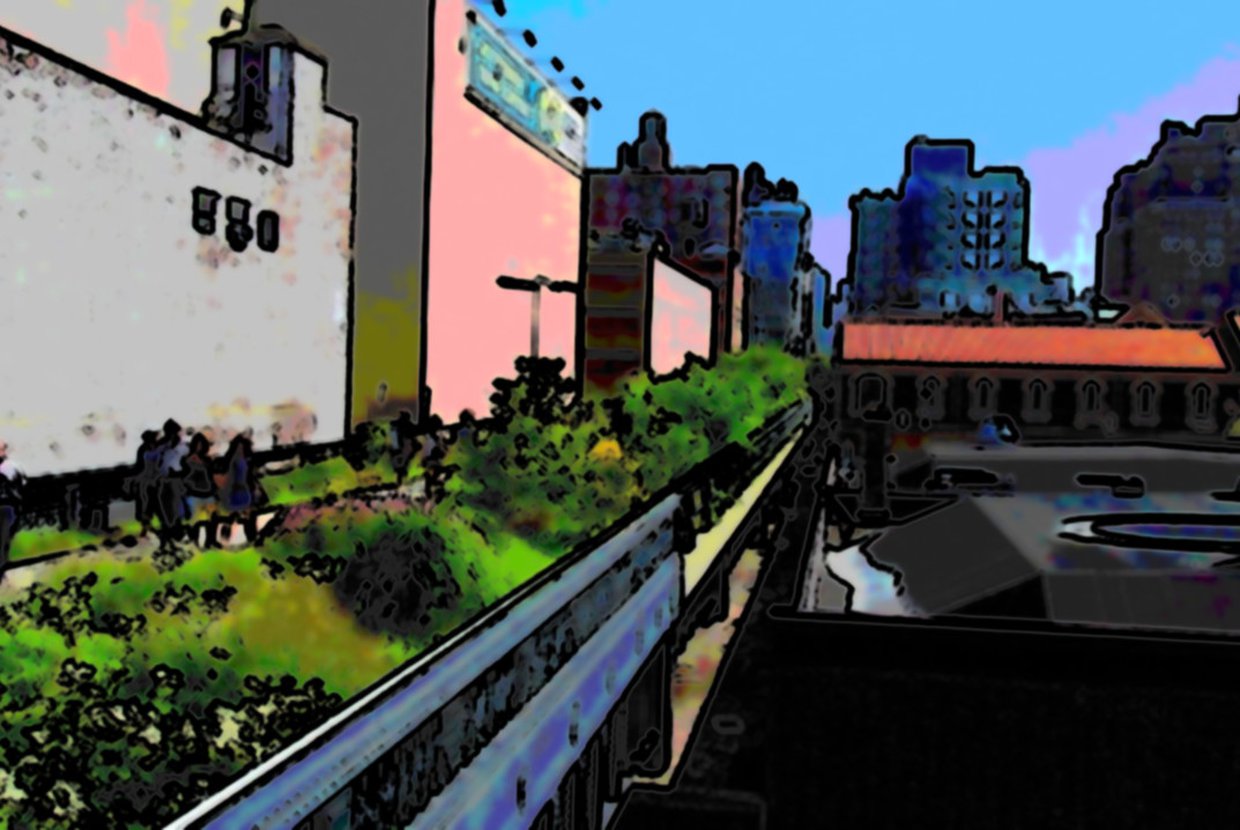 The Standard Hotel was recently sold for more than $400 million, which works out to approximately $1.2 million per room. But the hotel, which straddles the High Line, will be joined by new developments that look to the park as a focal point.
To be sure, the High Line, the west side's elevated, linear park, has introduced a new dynamic to the neighborhoods through which it passes. Since the the first of its three sections opened to the public in 2009, the park, which runs through the Meatpacking District, West Chelsea, and Clinton/Hell's Kitchen, has generated considerable revenue, and adopted a symbiotic relationship with the neighborhoods, making space near its path more attractive.
One planned residence, 500 West 21st Street, designed by Kohn Pendersen Fox, will offer 32, Mark Zeff-designed spaces, and a garden planned by Rees Roberts + Partners. It will be joined by 505 West 19th Street, another residence which takes advantage of the park's lofty nature. The location is planned to feature two buildings on either side of the park, which are joined by a lobby which runs under the High Line.
However, the Studio Gang-designed building, the form of which was distinguished by its unusual curves, has hit a bump - the planned commercial building exceeded the zoning for the permit it was issued. With the High Line as a focal point, the would-be construction's characteristic concavities were measured out to be as least obtrusive as possible to the park's sunlight throughout the day.
Additionally, the park's northern end of Hudson Yards has already seen the start of construction of the unofficially dubbed Coach Tower, taking the name from its eponymous anchor store. It is the first landmark for the rezoned neighborhood, which is planned to introduce 5,000 new residences, and 6 million square feet of commercial space, in addition to the infrastructure required to support the new area. This is a particularly significant development for the city, as many businesses relocate and take advantage of more affordable rates across the Hudson in New Jersey, or farther east in Long Island.
The High Line may, or may not, see a companion space in Queens. The Queensway Project, which sought, and perhaps still seeks, to repurpose an unused, elevated railway, has encountered some community resistance. However, they remain undeterred and assured that it will be a step in the right direction for the borough. Recently, Emerging New York Architects announced the winners for a design competition they hosted, that directed creatives towards envisioning possible futures for the space.