Extell Switches up Its Strategy: One57 Listings Now Public
Stephanie Fujihashi | February 10, 2014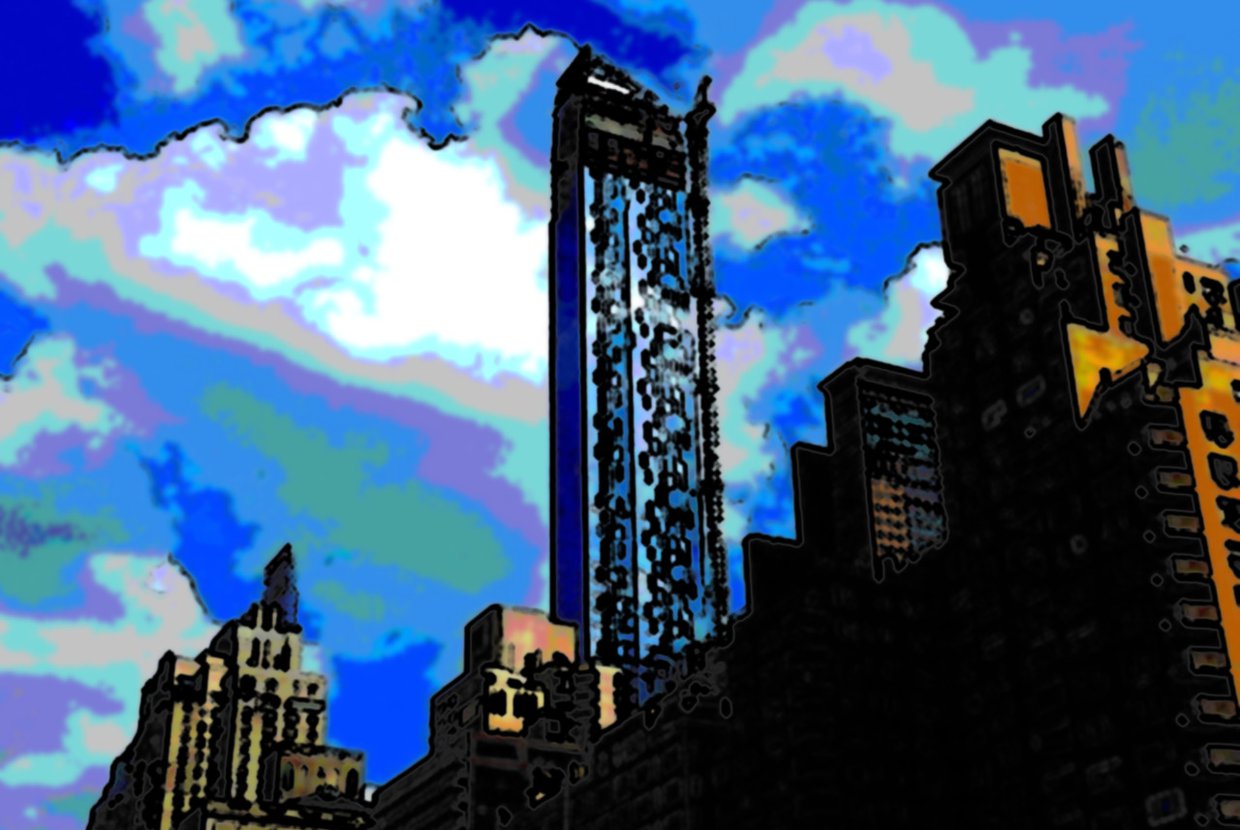 Photo Credit: New York YIMBY
Heads up, millionaires, real estate investors, and those lucky enough to consider living in a prestigious Manhattan condo with floor-to-ceiling windows large enough to give you a panoramic 365 degree view of beautiful Manhattan. One57, one of the many luxury high rise residential towers being developed within the vicinity of Central Park South, has begun listing their units publicly.
Up until the 4th of this month, Extell Development had kept sales and rental information for One57 discreet by taking a firm stance on privacy - deliberately eschewing listing the property's units for sale on common broker databases. This silence was broken this past Tuesday when 4 of the building's 92 units suddenly became available for view on StreetEasy. The website shows that Extell is asking between $18.85 million and $32.75 million for the available units.
One57, located on 157 West 57th Street, is a 75 story, 1,004 foot megatower which will consist of 92 luxury condominium units atop a new Park Hyatt Hotel. Development for One57 started in 2010, and is projected to wrap up construction later this year. Since One57 launched its sales in 2011, the developer has been extremely discreet about sales and closings. The last bit of sales information provided was over the Summer of 2013, via a spokesperson from Extell who shared with the public that over 70% of the units had been sold. No further information was given to the public regarding One57 over the remainder of 2013, and into the new year.
Of course, this of all changed on Tuesday, taking many by surprise. It is possible that Extell is switching up its marketing strategy due to the imminent competition from numerous other luxury residential high rise developments within the same Central Park South area of Midtown.
SHoP Architects' proposition for a 1,350-foot residential tower (soon to be known as "The World's Skinniest Tower") at 107 West 57th Street was recently approved by the Landmarks Preservation Commission. This development will be a mere 70 feet away from One57. Projected completion for this development is 2016. A few more blocks down from One57, construction for 432 Park Avenue is currently underway. The total asking price for the 126 units is a mind-boggling $2.7 billion, according to the Wall Street Journal.
One57 was the pioneer in this movement that is transforming 57th Street into Billionaire Row, and as a result faced little competition in its initial sale phase, quickly closing out huge sales. Things have clearly changed for Gary Barnett and his team at Extell since then. Despite the arising competition, however, having clients more than willing to dish out $90 million for 11,000-square-feet penthouses leads us to believe that the future of One57 is still looking quite fantastic.