No Sweat: Mayor de Blasio's Meeting with REBNY
Jonathan Tuason | February 27, 2014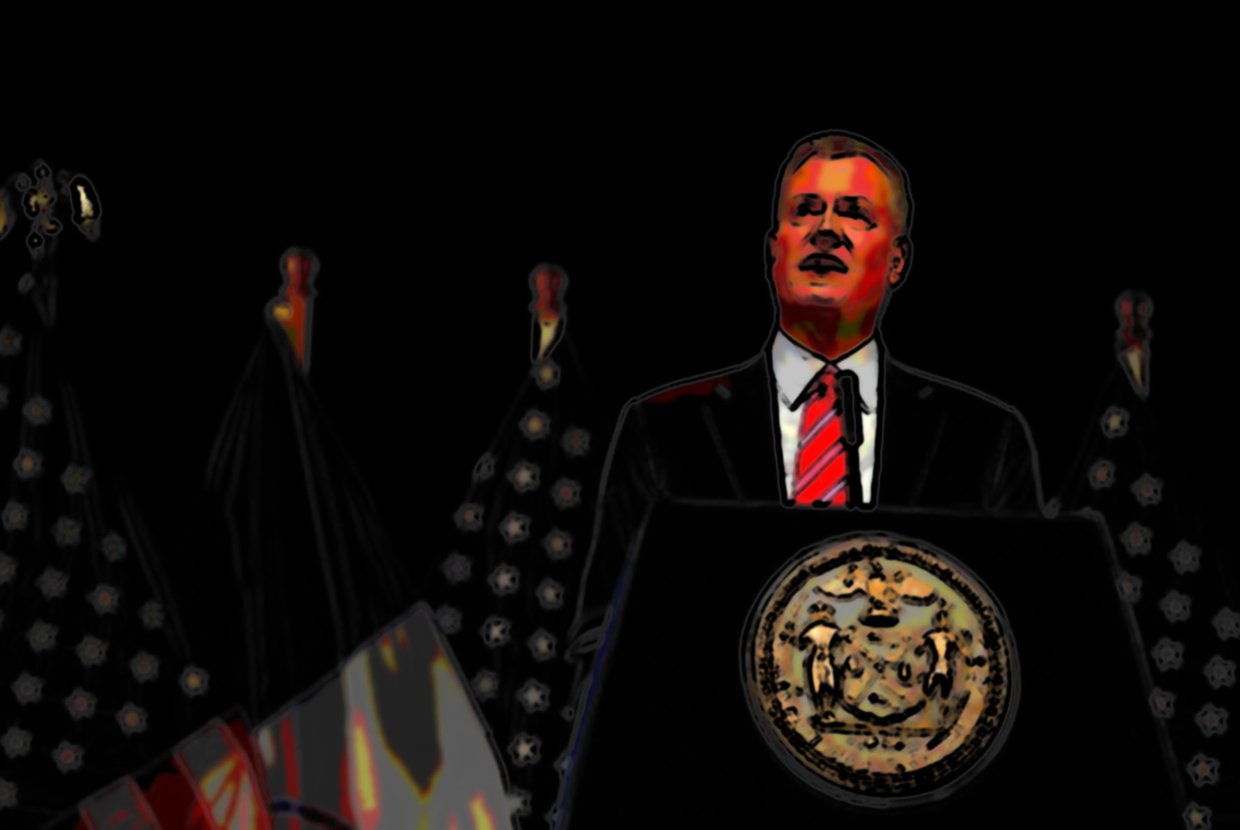 New York City Mayor Bill de Blasio recently met with members of the Real Estate Board of New York in a closed meeting late last week. Ostensibly, the meeting was called with the intention of discussing his early childhood education initiative, but the mayor also noted his goals regarding affordable housing developments, stating that he was "deadly serious about 200,000 units" over the next 10 years. As reported in Crain's, after press requests for insight into the meeting's discussion, the mayor's office released an audio clip in which he explained, "I hope to, in all of our dealings with the communities that we're involved with, make clear that when my administration blesses a project, including a project with a lot of heightened density, [it's] because we believe we got a good deal for the people."
Overall, the meeting successfully assuaged the concerns of REBNY members, with particular note for the enthusiasm in working with the mayor. The meeting was preceded by concerns that the mayor's policies would adversely affect developers, especially after he boldly stated that he was "not a free-marketer". More precisely, he had previously stated his goal to make affordable housing a requirement, which developers found to be an disconcerting change from the usual state of affairs. Previously, developers had been able to decide for themselves whether to create new developments at market-price, or affordable housing incentivized with subsidies and tax breaks, as per Mayor Bloomberg's 20-80 policy, which some decried as ineffective, given that in a span a little over a decade, less than 2% of market-price units were affordable. To be sure, the New York City mayorship has historically shown to affect few economic sectors, with real estate being the great exception. Indeed, real estate developers hastily donated to Mr. de Blasio's mayoral campaign last year in an effort to build clout.
Still, Mr. de Blasio's track record does not necessarily characterize him as being opposed to development - he had maintained his support for the Toll Brothers' towers that would have been built along Gowanus Canal, which the EPA had declared a federal cleanup site, which in turn led to the project's abandonment. Looking towards the future, he also plans to rezone an area around Grand Central to permit for taller buildings - initially a project of his predecessor - hoping to make some headway by the end of the year. But at least for now, REBNY has applauded the mayor's statements, and all parties seem generally optimistic for NYC real estate's near future.