NYC's Most Innovative According to Fast Company
Stephanie Fujihashi | February 12, 2014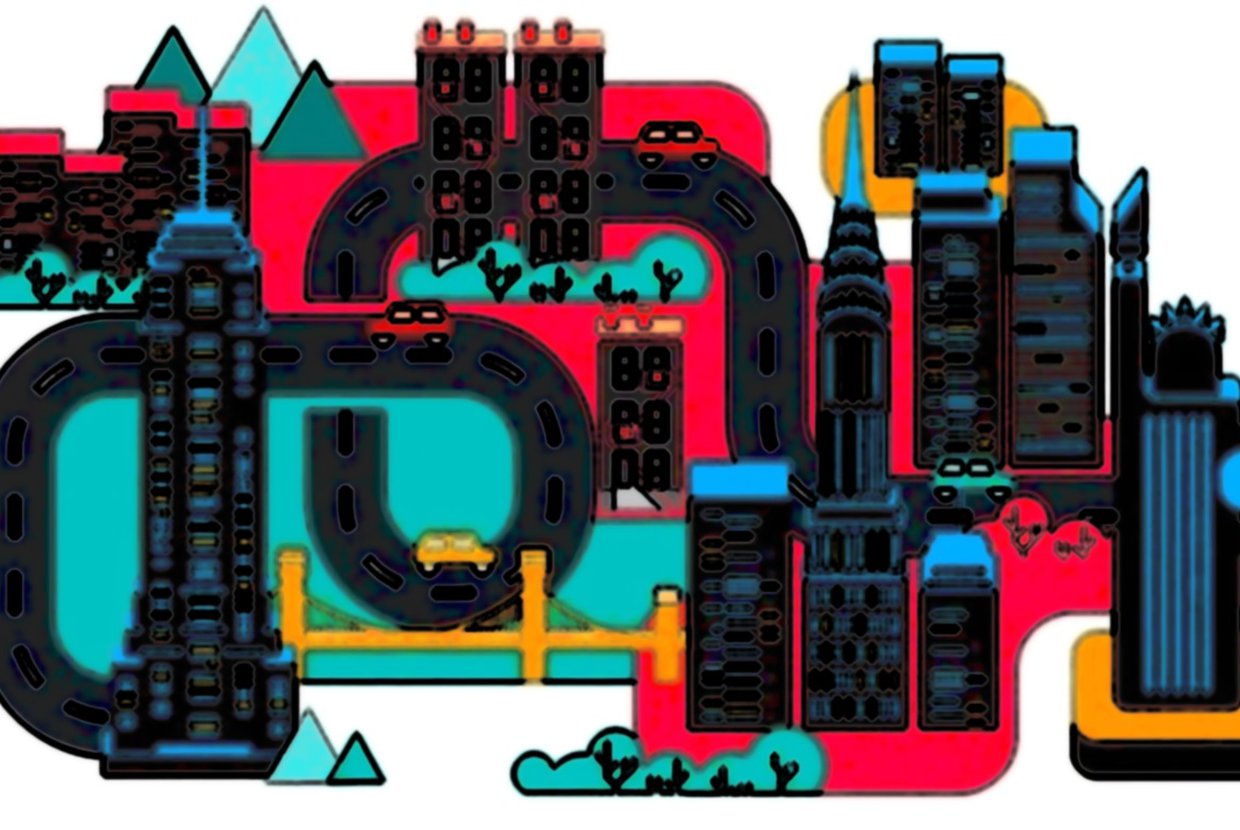 New York City Illustration by Jing Zhang
Fast Company's annual compilation featuring The World's 50 Most Innovative Companies came out yesterday, and we are proud to announce that 6 of these companies are headquartered here in New York City. This Top 50 list isn't just any ordinary list of well-to-do companies, rather, it digs deeper into each enterprise listed, celebrating creativity and innovation. This compilation honors those willing to take a leap of faith and venture into the unknown. We think that ambitious innovation is definitely something worth celebrating, and we're proud to see so many of these companies located here in Manhattan. Here's the breakdown by neighborhood for the six City-based companies that made the top 50 list.
Upper East Side
Ranking in at number 2 on the list, Bloomberg Philanthropies was founded in 2006 by former New York City mayor Michael Bloomberg. They contributed $452 million to philanthropic efforts and worthwhile causes, with the use of an extremely efficient real-time analytics platform. The innovation factor at Bloomberg Philanthropies has a ripple effect; last year they hosted a competition challenging U.S. cities to come up with creative solutions to recurring problems. Chicago was one of the five winners, winning $1 million to implement an analytics platform that helps officials find trends in the city via 7 million data points, granting officials the ability to speedily implement necessary action regarding health care, weather, and traffic emergencies.
Midtown
If a 100,000 - square foot rooftop hydroponic greenhouse farm in Brooklyn doesn't scream "Innovation!" then I don't know what else would. Bright Farms' Sunset Park rooftop farm, expected to be completed later this year, will be providing New Yorkers with 1 million pounds of locally-grown produce annually. Although headquartered in East Midtown, Bright Farms' greenhouses can be found as far as Oklahoma City. Impressively, each one of their greenhouses are within 50 miles of a grocery store. These guys are the epitome of sustainable, locally-grown produce.
Gramercy
Unless you are flying first class and sipping fine champagne in a ritzy lounge, airport terminals are not typically synonymous with luxury or relaxation. OTG management is slowly changing what we have accepted as the norm of travel, one airport at a time. By redefining the dining scenes in major airports like JFK, Chicago O'Hare, and Toronto by incorporating locally renowned restaurants and bars into airport terminals that used to be reminiscent of a run-down mall food court. They strive to market each city's unique "flavor" by finding restaurants that represent local cuisine and culture. For many frequent travelers, OTG Management's innovative airport renovations serve as saving grace.
SoHo
Founded in 2010, Warby Parker, a one-of-a-kind prescription eyeglass company, has racked up a lot of bragging rights over the past 4 years. Having collaborated with musician Beck, as well as New York-based womenswear company Suno, Warby Parker sells their eyeglasses mostly online, with a handful of physical stores spread throughout the country. This financially-savvy company designs its glasses in-house, and limits the overhead of physical stores through their online strategy. As a result, they are able to keep the prices on their vintage-inspired eyewear quite low. Head to their SoHo headquarters location to visit their boutique-style gallery.
Financial District
Surely almost every architectural firm strives for innovation and creativity, but not many will reach the likes of what SHoP is currently ambitiously doing to the NYC skyline. From designing the Barclays Center, to the Domino Sugar Factory Master Plan Development in Williamsburg, to what will become "the world's skinniest tower" along Billionaire's Row, Vishaan Chakrabarti and the rest of the SHoP team is always up to something. When they are not tweaking the NYC skyline, the SHoP team also participates in construction, real estate development projects, and software design. They are also known for their development initiatives for new sustainable technologies.
Boasting an impressive library of 30 million royalty-free photos, graphics, and illustrations, Shutterstock is a stock photography agency that now provides services in 20 different languages. It has come a long way from its formative days in 2003. You can now find Shutterstock IPO's on the New York Stock Exchange. They also recently integrated with Dropbox (also featured on Fast Company's MIC list) in order to provide Facebook advertisers with free images.