South Street Seaport Tower Creates Friction in Lower Manhattan
Jonathan Tuason | February 06, 2014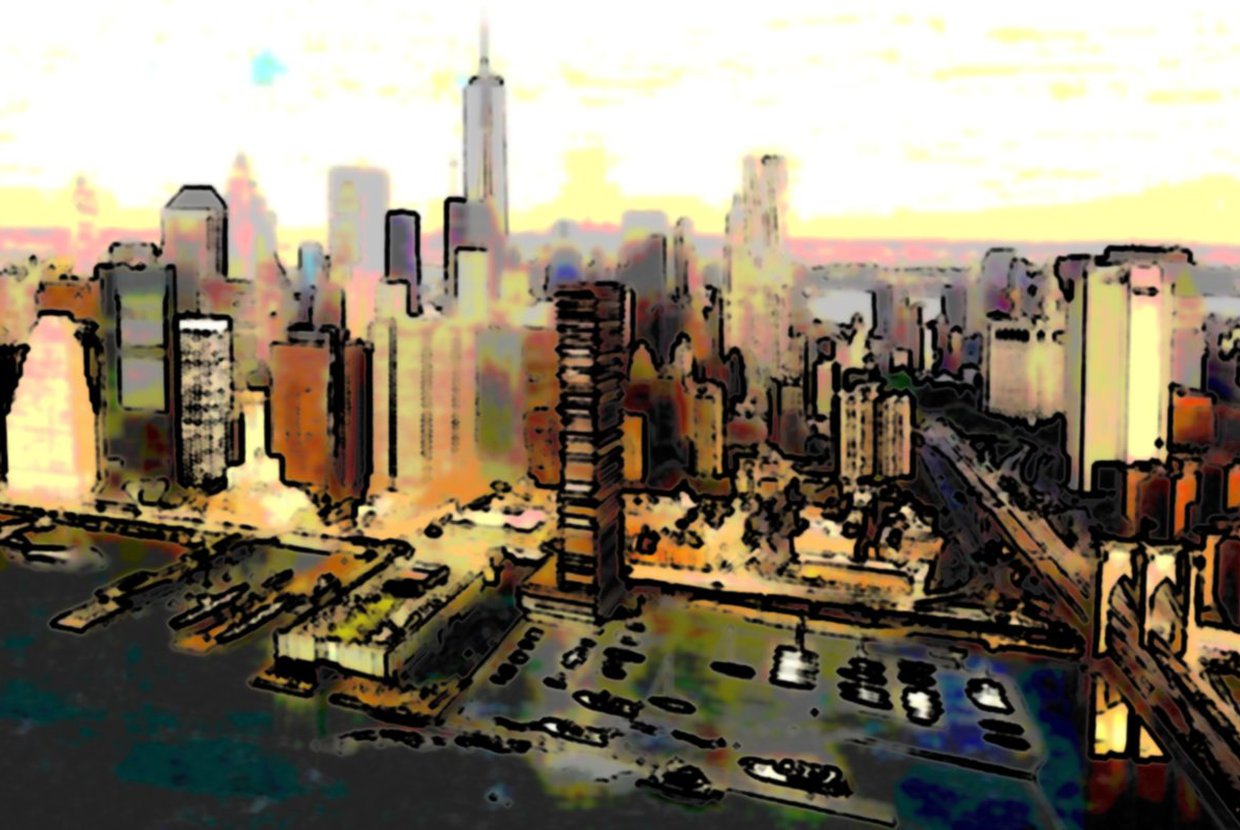 In 2012, Hurricane Sandy rocked the east coast, and like many other waterfront locales, Manhattan's South Street Seaport was not spared. The storm destroyed many of its small businesses, and drove others to relocate.
The Howard Hughes Corporation, which owns Pier 17, has been moving towards revitalizing the struggling area by constructing a new space for retail, restaurants, and events; and according to dnainfo, these plans were met with enthusiasm from the Landmarks Preservation Commission. Considering that Howard Hughes made these plans before the superstorm, redevelopment could not come at a more opportune time. Additionally, they have voiced their intention to relocate and restore the historic Tin Building, which was damaged by the storm, for its own preservation. The Seaport Museum, which curates the city's maritime and cultural history, is also on the development company's docket.
However, it is the company's plans for a mixed-use condo and hotel building that has been met with substantial friction from the neighborhood's residents. Residents complain that in addition to obstructing existing views of the Brooklyn Bridge, a 50-story tower would be incongruous with the surrounding area's historical low-rises. Additionally, construction of the tower would necessitate the demolition of the historic New Market Building. In response, community members determined to preserve the structure and prevent construction are working towards obtaining landmark status for the building, which is the only building in the area without such a designation.
Still, Howard Hughes insists that in addition to including affordable housing, the tower's benefit comes from playing an integral role in paying for the other extensive, $125 million, redevelopment for the area. The tower, like the new Pier 17, was designed by SHoP Architects, was designed with storm and flood protection in mind.
Despite some confusion last week, according to the Economic Development Corporation as reported in Downtown Express, "…there is no new 'halt' or agreement to halt." This is response to an earlier statement from Catherine McVay Hughes, Community Board 1's chairperson, that, "The Howard Hughes Corp. plan to date will not go forward as presented." A community task force is planned to increase community involvement in the process.
But Howard Hughes is not the only company interested in building a high-rise in the area - according to Curbed, Fortis Property Group has also set its sights on South Street Seaport, planning on constructing a 50-story residential tower, with an adjacent hotel site.