Spike Lee Selling Historic Mansion: Listed for $32 Million
Kamini Ramdeen | February 12, 2014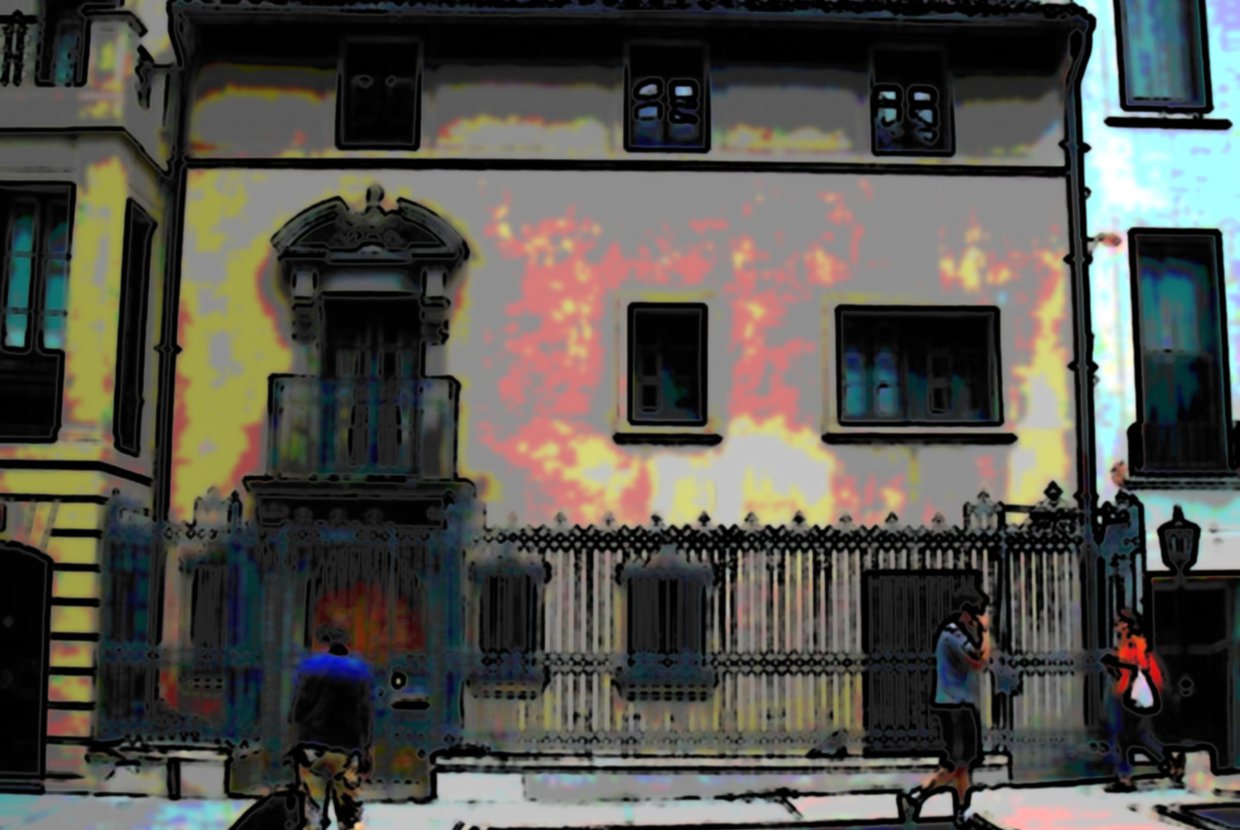 What do, the daughter of William K. Vanderbilt, long distance aero-engine inventor Charles Lanier Lawrance, and a famed-burlesque entertainer Gypsy Rose Lee, have in common? The answer, the Hatch House, which is currently filmmaker and famed Knicks fan Spike Lee's, 153 East 63rd Street mansion. This 5 bedroom mansion is currently on the market for a remarkable $32 million, according the NY Post. Lee bought the house from famous artist Jasper Johns circa 1998 for $16.6 million.
The property was originally bought by William K. Vanderbilt for $85,000 as a present for his daughter Barbara C. Rutherford's wedding. When first bought, the property housed two horse stables, and nothing else. Rutherford (soon to be Hatch, upon marriage) called in architect Frederick Sterner, to design the mansion that still stands on this property today. Sterner who had previously re-designed townhouses on E 19th Street, normally did not design homes from scratch but made an exception for the 63rd Street property. Sterner also owned a home on 63rd street, and similar to what he did on E 19th Street he went on to redesign many of the townhouses along the block. Although, currently only the Hatch House retains the Sterner style. Sterner created a Spanish Renaissance Revival design and fashioned a central courtyard that is surrounded by the mansion, allowing residents to sit outside without the extra hustle and bustle of NYC bombarding them.
The 8,292 square foot townhouse is styled with three original fireplaces, hardwood floors, red tile roof, stucco facade, and a breezeway connecting the north and south wings. This 32-foot wide residence, besides being in the ideal location of the Upper East Side, also houses a library, staff quarters, elevator, and fountain located in the outside courtyard. The architecture of the mansion and its past celebrity owners have made this home culturally and historically important to the city of NY. Therefore, in 1977 it was announced a landmark by the Landmarks Preservation Commission.
Lee who has owned the house for the past 15 years, having lived there with his wife, Tonya Lewis Lee, and their two children. There is no mention of where the couple intends to move next. However, unless he's going to be selling his courtside Knick's seats, it's almost certain he'll be sure to stay right here in New York.