The Only Constant in Chelsea Is Change
Stephanie Fujihashi | February 04, 2014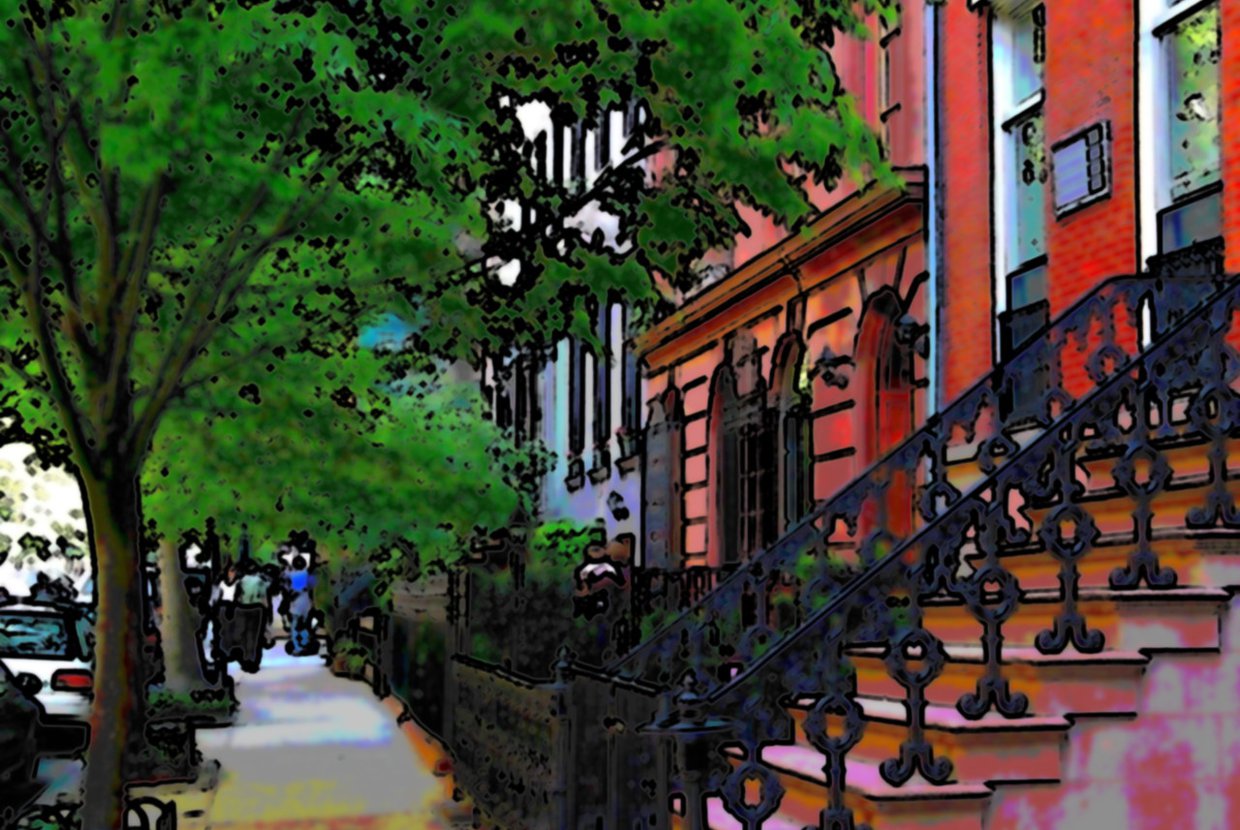 Ah, Chelsea. From the delicious Saturday brunches at the mom and pop cafes, to the sophisticated art exhibits, to what has become
New York's favorite elevated riverside park
, there is something for everyone in this eclectic West Side neighborhood.
Chelsea was originally settled by entrepreneurial Englishman Thomas Clarke, who named the area "Chelsea" in honor of a neighborhood near his native London. This explains the beautiful Georgian-style rowhouses still prevalent in the area today, though the landscape and architecture in Chelsea has consistently been changing over the past two centuries, and particularly as of late, due to series of constant construction booms.
Where the boundaries for Chelsea begin and end have always been an issue of debate. If you google "Chelsea boundaries," you are bound to receive a variety of different answers. The boundaries of Chelsea are generally considered to be 14th Street on the south, 34th Street on the north, Fifth Avenue on the east, and, of course, the Hudson River to the west. The neighborhood hasn't always boasted such a large area, however. In it's early days and during the city's industrial boom, developers and investors only considered the area West of 8th Avenue, between 14th and 23rd Street to be "Chelsea." This explains why historical landmarks such as the Hotel Chelsea and the site where Pike's Opera House once stood are found in what is now considered the "core" of Chelsea.
Unlike other areas of Manhattan which saw transitions from utterly undesirable to overnight-chic (think Meatpacking District, Lower East Side), due to its location and its Hudson River piers, Chelsea has consistently been a "hot" neighborhood throughout the course of its 260 year lifespan. Though founded as a residential neighborhood, the industrial revolution quickly made Chelsea an ideal place to build factories and warehouses. These grimy and overcrowded factories and warehouses have now been rehabilitated and remodeled into some of the most stylish and elegant art galleries and luxury condominium buildings found in the Western Hemisphere.
Today, Chelsea continues to be one of the most sought-after neighborhoods in the real estate market. When Hurricane Sandy wreaked havoc on the West Side, the Bayview Correctional Facility in Chelsea was brutally battered by the storm. Governor Cuomo unhesitatingly decided to shut down the correctional facility. Upon hearing the news of the shut down, dozens of developers began eyeing this rather dull and depressing looking building in hopes of converting it into a luxury venue. The location of this former prison is indeed ideal for anyone wanting to invest in a luxury development, as it is within a few feet from the High Line, as well as offering Hudson River views.
The ambitious Hudson Yards project, which is currently underway, will change the New York Skyline as we know it. This 26-acre storage area for the Long Island Rail Road which sat rather dimly along the Northernmost part of Chelsea will, upon its completion, boast 16 large office buildings, six million square feet of commercial space, residences, and even a public school. The proposed extension of the High Line will directly connect this beautiful elevated park-walkway hybrid into Hudson Yards.
Architecture in Chelsea is also changing. Alongside the lovely rowhouses reminiscent of beautiful Georgian-era London, creatively designed condominiums and office buildings continue to pop up left and right. Eclectic and futuristic architect Zaha Hadid and her team is currently working on a Spaceship-inspired 11-story condominium at 520 West 28th Street, set to rise next to the High Line.
This West Side neighborhood has always been undergoing change in one way or another, much like the rest of New York City. Despite the transitions that Chelsea has encountered, however, it has always found a way to successfully engulf whatever changes and developments have taken place within its boundaries and brand it, so-to-speak, with a unique, Chelsea charm. As a frequent brunch-eater and stroller of this charming neighborhood, I do hope that this will continue to be the case as Chelsea continues to evolve.