10 Indicators A Neighborhood Is Set To Emerge
Kamini Ramdeen | March 25, 2014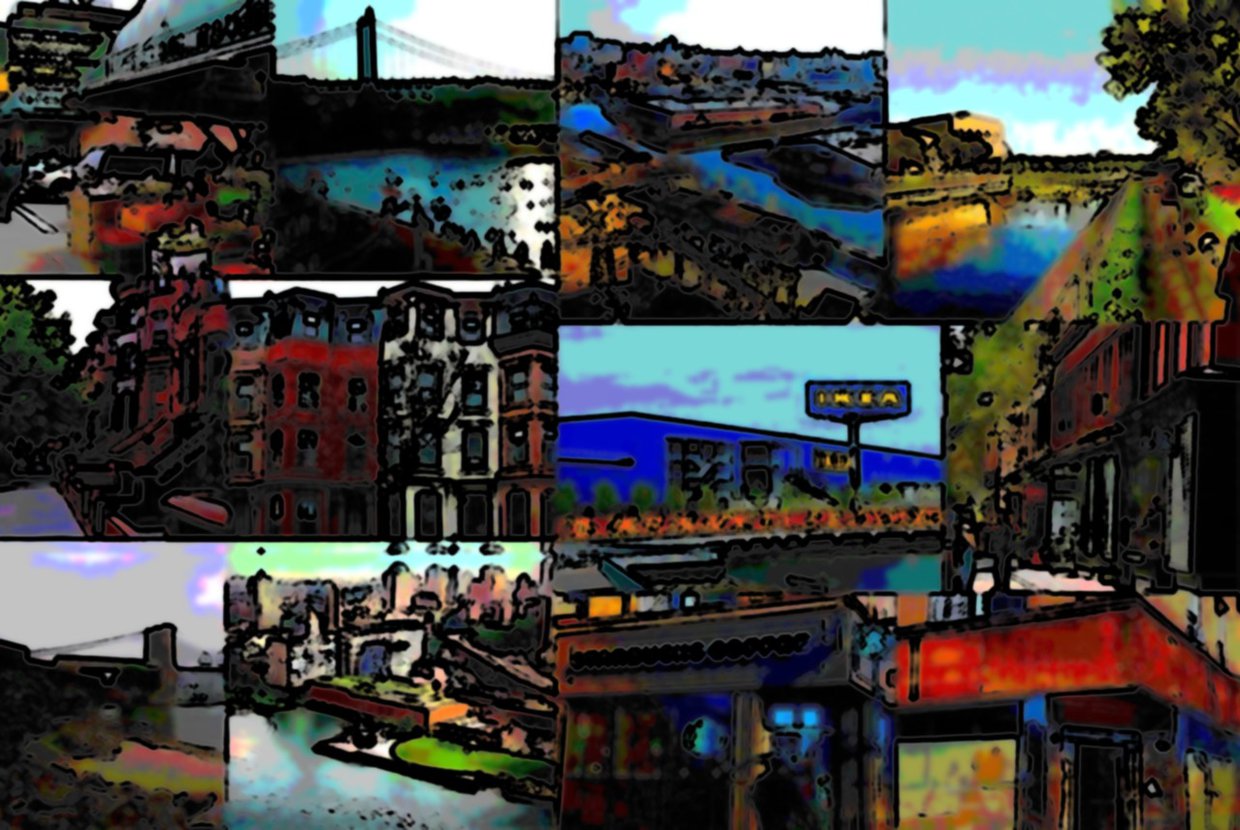 New York, the land of trend creation, brings about a difficult task for residents. That task is, keeping up with the latest trendy neighborhoods. New Yorkers can do one better than just keeping up, they can now spot the soon-to-be trendy stomping grounds themselves. How you ask? By keeping an eye-out for these emerging factors:
1) Neighborhood Renovations are afoot.
Anyone remember DUMBO before it was a classy, refined upscale part of Brooklyn? Well, it was a warehouse/factory district that was run down and as gray as F. Scott Fitzgerald depicted in The Great Gatsby. Albeit home to many emerging artists, the neighborhood was in dire need of a remodeling. Two Trees developers saw this and eventually started the renovations, with new buildings going up and construction occurring rapidly, this little area located between the Manhattan and Brooklyn Bridges began to shape up into the multi-million dollar neighborhood it is today. Beginning however, with new construction and development. Keep an eye out for once downtrodden areas that are experiencing new construction, that could be a trendy neighborhood in the making.
(Left: Pre-Hurricane Irene, Right: DUMBO now)
2) Properties are now being sold with haste.
If you were listing a home in Williamsburg pre-millenium, your listing would sit on the market for days over days. Now in the uber-hipster WIlliamsburg properties are selling from left to right, with high expense and rapid pace. Before, the boom of property selling there was a small window of pick-up. This is the window that New Yorkers wanting to spot a soon-to-be emerging neighborhood have to keep their eyes open for. The moment that a neighborhood is starting to reduce is DOM (days on market), that neighborhood is most likely going to begin to emerge. Reducing the DOM would happen slowly and before the prices of the neighborhood itself increases. If previous listings were sitting on the market for 210 days and now the average time for market purchase is 105, this could be an area on the verge of upward potential.
Gowanus's neightborhood has had a population increase thanks to neighboring Park Slope.
Gowanus Canal may be getting a makeover soon.
(Left: Gowanus Canal Now, Right: Rendering of what it could be)
3) Economic expansion, big employers are moving in.
Big employers making a move to another neighborhood is a sure fire sign that a locale is going to be changing into a trendier rendition of its current self. Time Warner Cable is moving from the Time Warner Center in Columbus Circle to Hudson Rail Yards. They are in the process of building their new development and will be moving all their employees to this new space. With such a large influx of people moving into the Hudson Rails Yards community the neighborhood will have to support the demands of a larger population. Meaning that new business will arrive shortly after. Keeping track of where businesses in NYC are moving is a easy way to identify the emergence of a new hot spot.
Hudson Rail Yards is where Time Warner Cable will be moving.
(Top Photos: Renderings of Hudson Rail Yards
Bottom Photos: Hudson Rail Yards now)
4) Age range of residents.
The age of the millennials is upon us. Although the age range itself is disputed millennials are roughly born between 1972-1992. These are the youngest buyers on the market right now. Millennials in NYC are mostly looking to buy in areas that have an trendy-urban feel. Their moving into areas where transportation is readily available, along with restaurants and even fitness studios. They bring with them an entrepreneur vibe, and thrive on all things trendy when coming to living location. However, this doesn't disclude older generations. In areas where the median age is in the baby boomer era, you can almost guarantee that there will be a lot of homes being sold in the near future. Many properties in one area that are for sale, is another indication that there will be change coming to a particular neighborhood.
Astoria had an influx of buyers in their 20's-30's in recent years,
buying from baby boomers that are now putting their homes on the market.
(Left: Astoria Fruit & Vegatable Shop, Right: Astoria Community Pool.)
5) Income range of residents.
Income range increases, is a big factor in the upward mobility of a neighborhood. With people with higher incomes moving in there is more disposable income being spent on local businesses and almost an open invitation for pre-established businesses to move into a neighborhood. This is a can't miss sign of neighborhood modification. With higher amounts of spending, neighborhoods are able to revitalize, leading to trendier neighborhoods filled with upward mobility. Taking note of median incomes can be a nifty to do in finding these areas, this information can seem difficult to find but is actually quite simple with Web tools such as city-data.com.
(Left: Inwood Completed Starbucks
Right: Inwood Starbucks Construction)
6) Neighborhood zoning being changed.
Noticing a neighborhood that is a diamond in the rough can be much easier when taking note of rezonings. In NYC the borough of Manhattan specifically rezoning and upzoning was accomplished under the Bloomberg administration for Midtown. This rezoning let developers create new skyscrapers, allowing the area to become even more trendy then it already was with these new developments. As said in #1, renovations create upwardly emerging neighborhoods, but the beginning of remodeling a neighborhood can start with the rezoning of that neighborhood. What is allowed to be built in a certain area, and how high it can be built is an important key to figuring out where emergence can occur. If an area was once zoned for buildings that were only 3 stories, then all of a sudden are rezoned for 12 story buildings it's safe to say that change is bound to occur.
Zoning changes in Williamsburg have made developments like
the soon to be Domino Sugar Factory redevelopment possible.
(Left: Domino Sugar Factory Now, Right: Rendering for the New Building)
7) Location Location Location.
The age old saying of location location location, reigns true again in the search for upcoming trendy localities. Areas that are offering convenient transportation, close to bridges or highways, are generally metro locations that will soon come on the up and up. A good example of an area that exhibits these conditions and is now on the upward emergence is Long Island City, Queens. Located right across the river from Manhattan with the influx of people moving there a new ferry was established to take commuters from Long Island City into Manhattan. Why did people move there? Due to it's prime location and proximity to the borough of Manhattan. Those that couldn't afford Manhattan prices found comfort in Long Island City, which also has beautiful views of the East River with it's prime location.
Long Island City is in a location that affords the best views of Manhattan
8) New buyers have new neighborhood outlooks.
New buyers may not have the same inhibitions in purchasing that their parents would have. That means moving into more diverse neighborhoods possibly not moving into a traditional home but a commercial property. Neighborhoods that were once subjugated to high crime rates, are now in the process of lowering those rates causing an influx of first time buyers moving in. This is a factor that could also have caused older buyers to refrain from purchasing, however newer buyers are seeing this as a neighborhood with budding potential. Purchasing of units in these neighborhoods or neighborhoods that buyers would typically have strayed from are signs that the neighborhood is in for an upheaval and emerging into the realm of trendy.
Sunnyside a trendy neighborhood on the verge attracts residents with its accessible transportation.
9) Neighborhood anatomy regarding building design.
Architecture and neighborhood style is another popular cause of purchase and an area becoming modernized based off of its century-old decor. Lots of buyers will be looking for a specific neighborhood style and will purchase because a property exhibits that type of decor. Neighborhood architecture thereby makes it onto the list. With a population buying merely for the style of the neighborhood buildings there can be a change in the influence of the neighborhood coming soon.
Brownstones are a design in high demand, like these in Bed-Stuy.
10) Bigger businesses are moving in.
Businesses do a lot of research before building a new store in an area they were previously shying away from. Their research includes economics and projections they foresee for a particular area. If a Whole Foods has decided to move into the neighborhood, you can trust in the research that the neighborhood is going to become popular and soon. Just like watching where employers are moving, keeping an eye out for big business, will show you the path to an up and coming neighborhood
Big business has come to Red Hook in the form of an IKEA they even have their own ferry.