12 NYC Museum Exhibition Must See's in Spring 2014
Kamini Ramdeen | March 13, 2014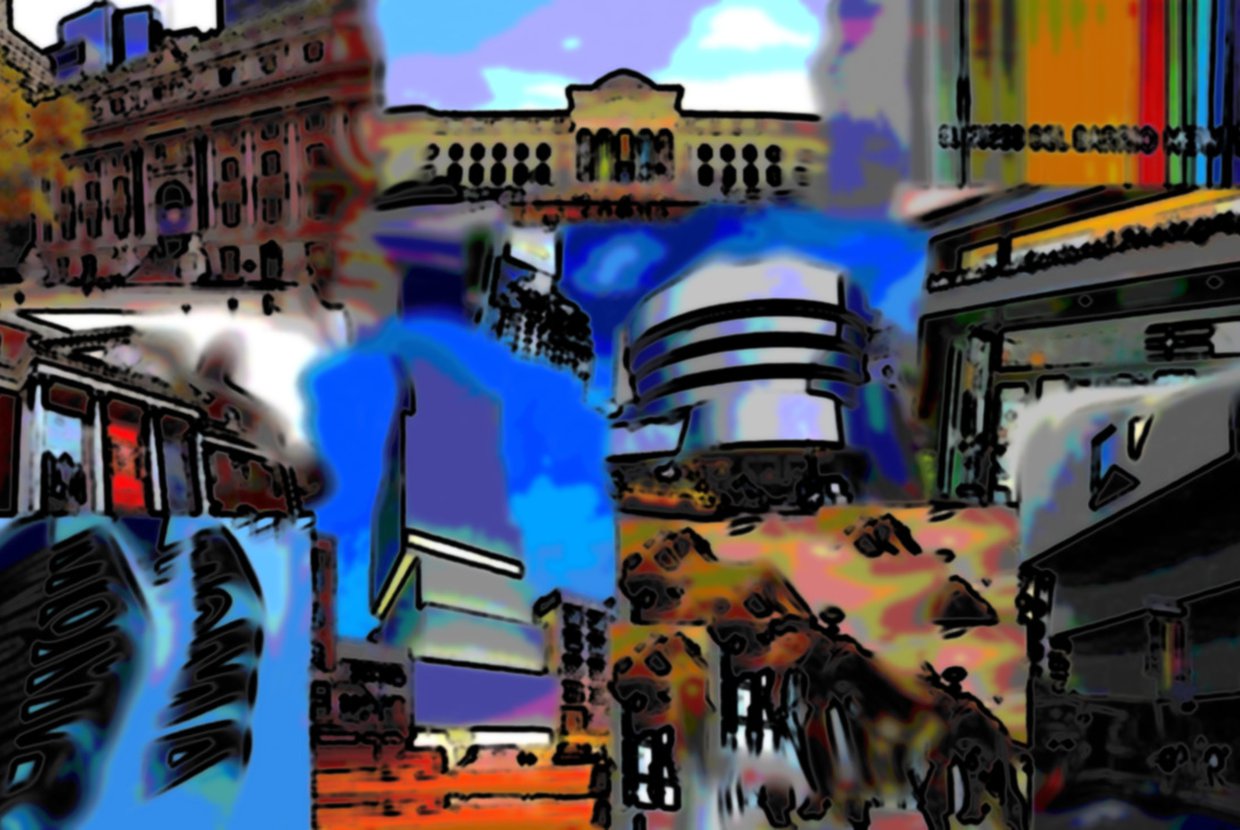 The Solomon R. Guggenheim Foundation
Italian Futurism, 1909 - 1944: Reconstructing the Universe
Now - September 1st, 2014
Reconstructing the Universe offers a chronological timeline of Italian Futurism from it's beginnings in 1909 until it's downfall around the end of World War II. From the 300 works being displayed you can take a walk through time and explore painting, sculpture, design, ceramics, fashion, film photography, poetry and so many other mediums of expression. Each work shows the evolution of the Italian Futurism movement explicitly.
The Metropolitan Museum of Art
Lost Kingdoms - Hindu-Buddhist Sculpture of Early Southeast Asia, 5th to 8th Century
April 14th - July 27th, 2014
Explore the power of ancient times through sculptures. Take a walk through the cultures of the lost kingdoms of South Asia and discover the cultures that have ceased to exist. These sculptures are considered to be national treasures by many countries, some including, Cambodia, Vietnam, Thailand, Malaysia, Singapore and more. Most of these countries have lent these works of art to the Metropolitan Museum of Art.
International Center of Photography
Urbes Mutantes: Latin American Photography 1941-2012
May 16th - September 7, 2014
Documenting decades of political and social turbulence in South American countries, we get to see the street view of what life was like in an unsavory time. The exhibition is divided into four sections that show different aspects of public expanse at the time, such as street culture, poverty, protests and what the cities looked like. This isn't your average walk through time, this is the true story of Latin America, told through photos.
Museum of the City of New York
City as Canvas
Now - August 24th. 2014
Artwork donated by the artist himself to the Museum of the City of New York. Martin Wong, the artist behind City as Canvas lays out over 150 works. This collector displays graffiti art, through paper and canvas mediums as well as, ink and aerosol. This exhibition will also feature graffiti art through photographs of buildings and trains that no longer exhibit the works themselves.
El Museo del Barrio
Museum Starter Kit: Open with Care
March 12th - September 6th, 2014
El Museo del Barrio celebrates their 45th anniversary with the exhibit of Museum Starter Kit. The idea behind this "Starter Kit" is to bring Museo del Barrio back to it's beginnings and re-examine the idea of the museum. This exhibition shows the beginnings of the museum and sets itself in motion through four steps. Featuring works by Montañez Ortiz, modular structure from BroLab, reflection of the past and future of El Museo through performance art, and getting local artists to bring in their personal objects for gallery display. All whilst taking you through the history of this museum.
New York Public Library for the Performing Arts
Ladies and Gentlemen… The Beatles!
Now - May 10th, 2014
This exhibition takes us through The Beatles history from 1964 to 1966, the years the Beatles were most popular in America. On display are pop culture artifacts, letters, instruments, photos, interviews, interactive displays, oral history booth (where visitors can do their own impressions of The Beatles).
Whitney Museum of American Art
Whitney Biennial 2014
Now - May 25th, 2014
2014 Whitney Biennial has three curators from outside of the Whitney come in and control a floor, filling each separate floor with ranges of geographic vantage points and curatorial methodology. Each curator has a unique point of view. Their views will give the viewing audience a variety of mediums, generations, and diversity to visualize. This is also the last Biennial in the Whitney Museum before it's move to it's new location.
National Museum of The American Indian
Before and After the Horizon: Anishinaabe Artists of the Great Lakes
Now - June 15th, 2014
Travel through the Great Lakes history of indigenous people the Anishinaabe. They feature ancestral art through objects that share the story and life of the Anishinaabe people. Besides just exhibiting traditional Anishinaabe of the past the exhibition also tells of the identity of this group today. The artists featured share the story of humans spiritual and social connections and relation to the earth.
New Museum
Ragnar Kjartansson: Me My Mother, My Father, and I
May 7th - June 29th, 2014
New Museum presents it's first ever showing of Ragnar Kjartansson's art. The Icelandic artist will be displaying durational performances and video installations. Kjartansson explores the lines between reality, fiction, ideas of myth, cultural history, and identity. The art display will be accompanied by an orchestra of 10 musicians playing a live soundtrack continuously throughout the exhibition. Kjartansson tells over 1,000 years of Icelandic history through storied performance pieces.
Museum of Modern Art
Alibis
April 19th - August 3rd, 2014
The first all inclusive showing of Sigmar Polke's work across all mediums, painting, film, photography, drawing, prints, and sculpture. Polke is thought of as highly influential artists within the postwar generation. The exhibition consisting of his multi-medium pieces includes within it's range films that polke made, a performance that was made for West German television in 1972 and paintings that are comprised of soot on glass that have never been shown before in the United States.
American Museum of Natural History
Pterosaur: Flight in the Age of Dinosaurs
April 5th - January 4th, 2015
Step into the prehistoric past with the Pterosaurs. The display features rare fossils, interactives that bring the dinosaurs to life, and life-sized models. The fossils of pterosaurs are hard to come by as they are ancient animals that didn't live in places where fossils formed. Having the chance to see these rare fossils is a special treat, and considering that they are a flying breed of dinosaur visitors will also be able to see the many forms of this rare species.
Brooklyn Museum
Ai Weiwei: According to What?
April 18th - August 10th, 2014
Ai Weiwei the artist behind According to What? will be showing over twenty years of his work in thirty pieces. Weiwei's art examines the topic of culture, politics, history and tradition through interdisciplinary works. The pieces consisting of photography, sculpture, architecture, and activism show the issue of freedom of expression in China and on a global scale.
For the best view, check out the map in full screen.
To embed this map on your site, just copy and paste the text below: