Architectural Digest Home Design Show 2014 Kicks Off Spring in NYC
Tim Sheehan | March 21, 2014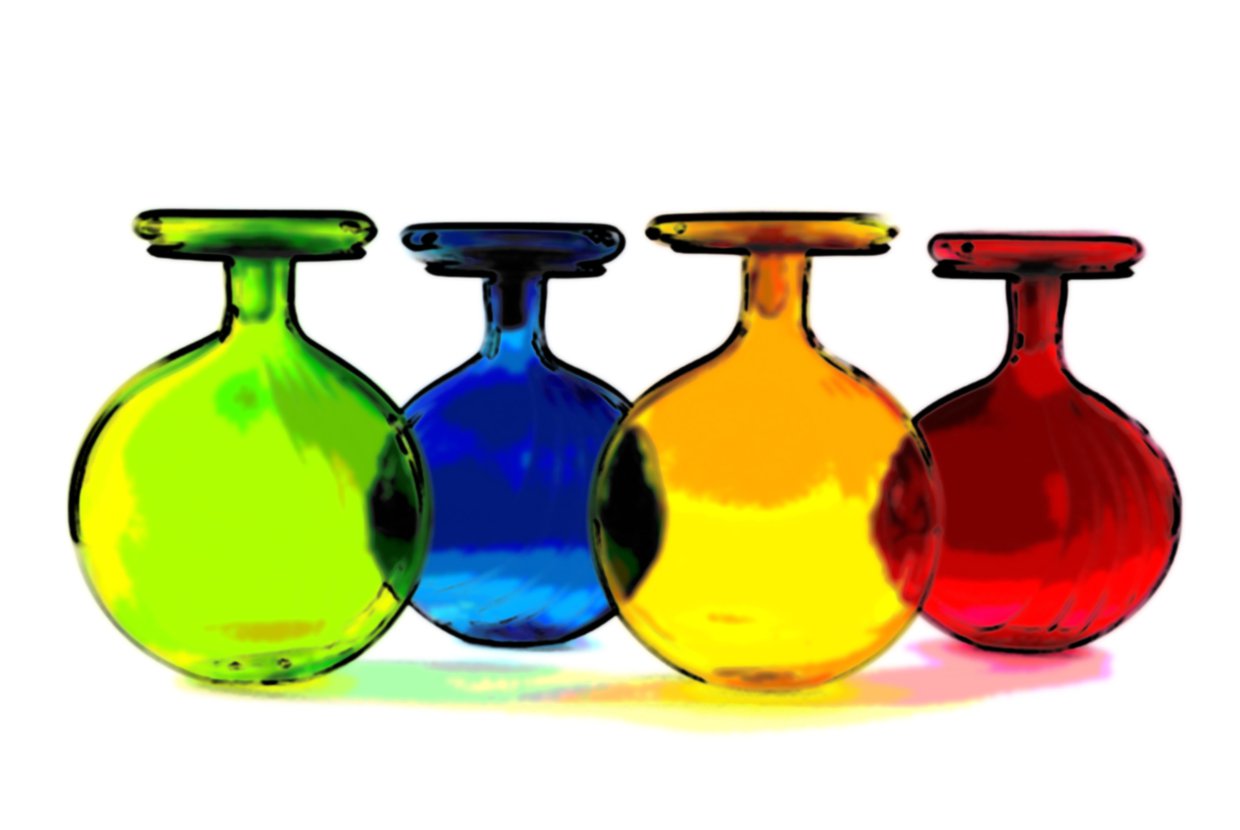 [Handmade Flasks by Brooklyn Glass]
Just in time for some spring cleaning, the Architectural Digest Home Design Show is open all weekend. This four-day event features over 300 of the top interior design brands under one roof, right here in New York City.
The Architectural Digest Home Design Show is a platform for inspiring new ideas in the luxury and home design markets. Attended by trade experts and consumers alike, those who visit can expect to see thousands of high-end products for indoors and out. Located at Pier 94 on the West Side, the show is split into a variety of sections, each of which its possible to spend hours perusing the premier products.
The reFresh pavillion is the central place for all things kitchen, bath and building products. Here you'll see exhibiting companies like Stone Farm, "harvesters" of reclaimed stone and brick across New England, some of which now coats the interior of a Tribeca loft.
Stone Farm Reclaimed Brick
Ilve, makers of ranges, cooktops, ventilation and other kitchen accessories, brings high-end products from Italy to the show, including a 60" range that can turn any kitchen into a 5-star restaurant.
Big Chill founded in Boulder, Colorado in 2001, is breaking into the international scene later this year, starting with France, due to the demand for vintage American appliances, a la their "Retro" line, which is on display this weekend.
Big Chill Retro Kitchens
If outdoor kitchens are more your thing, then you can't miss Kalamazoo Outdoor Gourmet. This brand's showcase features a pizza oven that reaches temperatures over 800 degrees, cooking a pizza in less than three minutes. Another highlight is the all new hand-built, Gaucho Grill, in which a large wood fire is lit and the cooking grate is lowered to or raised from the flames by a 36 inch spoke wheel.
Kalamazoo Pizza Oven
And after you cook your gourmet rooftop meal, perhaps it's time to enjoy it on your top-of-the-line concrete countertops that are indistinguishable from wood. JM Lifestyles products push the limits of concrete, creating truly inspired work.

Lively Concrete Table on Display by JM Lifestyles
In the Furniture + Furnishing section of the AD Home Design Show, one can find a diverse array of furniture, lighting, carpets, decor, textiles and more. Highlights in this section include handmade lampshades from Brooklyn-based Lights Up!, brass lighting fixtures from Olampia, high-end wall switches from Legrand, and fire reclaimed wooden furniture from Old Wood LLC.
Lights Up! Hails from Brooklyn
The MADE showroom features limited edition art, furnishings, photography, and lighting, created by talented artists, several of which call New York home, including NYC photographer Richard Silver and Brooklyn Glass, who is attending the AD Design show for the first time.

Photo copyright Richard Silver
Attendees also have access top DIFFA's Dining by Design installations, featuring over 40 truly unique dining environments as well as several items up for auction.
All this may seem overwhelming, and we've barely gotten into it. But don't worry. All weekend, the American Society of Interior Designers will be hosting tours led by a highly acclaimed interior designer, sharing insights and expertise on the trade.
Tickets to the Architectural Digest Home Design Show can be purchased online or on location at Pier 94, 55th Street at Twelfth Avenue.