MANAR's Global Symposium: What You Missed
Kamini Ramdeen | March 27, 2014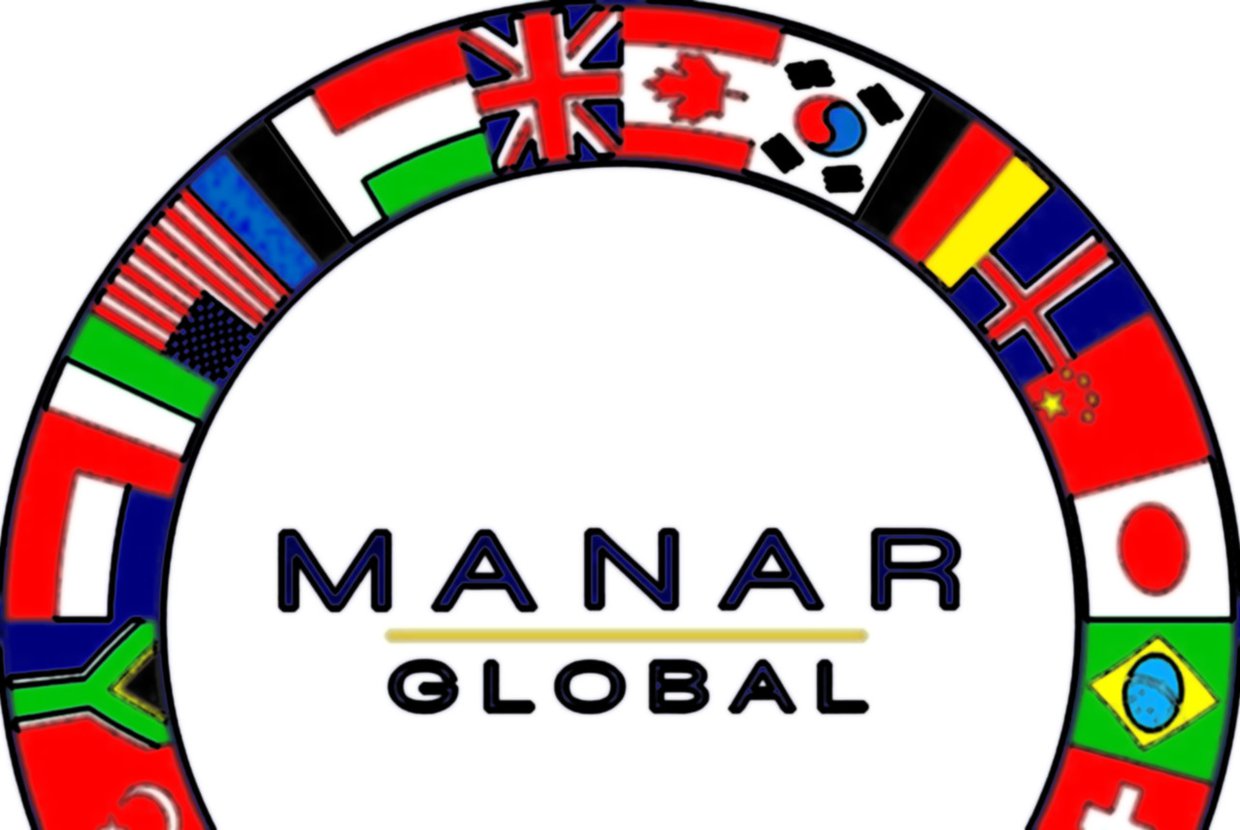 Recently, Elegran Edge had the chance to attend the Manhattan Association of Realtors (MANAR) Global Symposium. The symposium itself was held in the poorly lit but spacious McGraw Hill Conference Center on the Avenue of the Americas or simply Sixth Avenue.
The event gave industry professionals the chance to learn about the global market and how to deal with it efficiently. The event consisted of a number of industry experts including, field agents, attorneys, presidents of realtor cultural organizations, technology gurus, and developers of Manhattan's most luxurious locations. Dispensed into different panels by topic, these professionals gave their fellow industry professionals the insight into strategy, economics, challenges, opportunities, needs, wants and expectations of what the global buyer is looking for when coming to Manhattan.
Industry expert topical knowledge, although vast, can in some panels be considered a rudimentary lesson in remembering the basics of the market. Collectively, we can take away this message: Manhattan is further entering the age of the foreign buyer and from what it looks like we've only seen one spec of sand with these transactions, the desert is yet to be discovered.
When dealing with clients that are foreign to American customs, a realtor's knowledge of foreign culture sensitivities has to be active. Michi Olson, Vice President of Global Business Development and Relocation with Alan Pinel Realtors, presently has a portfolio rife with foreign business. Concentrated mostly in the Asian market, Olson advocated tremendously for agents and brokers to take a moment and understand the culture that they will be dealing with. The impact of cultural respect and understanding is beneficial not only in successfully satisfying the needs of a buyer, but also for gaining referrals in specific cultural markets.
Demand within the Chinese market is exponential, this talking point was stressed clearly by relatively all the speakers at the Global Real Estate Symposium. With over 1 billion-plus people in the country of China, coupled with the inability to own their own land in their home country, the top 1% of their nation is coming to Manhattan and buying here, with cash. Nikki Field, Senior Global Real Estate Advisor with Sotheby's International Realty, pointed out that even if these clients are coming directly to Manhattan at first, they are all looking to own one parcel of Manhattan in their portfolios.
Trust, also a key talking point by many of the panelists and speakers during the symposium. Peter Acocella, Managing Director within the Keller Williams Commercial Division, highlighted that talking to clients genuinely was a major factor in moving these types of transactions. He further drew attention to the idea of being genuine and not convincingly caring about the needs of a client but actually and sincerely caring about the needs of the client. Acocella also mentioned that the flight capital coming into Manhattan is huge. The potential of flight capital growth can be considered astronomical when factoring in politics. Flight capital after all, is foreign investor money that is avoiding political and economic turmoil from it's country of origin. Investing in Manhattan properties could prove to be a good investment considering not only the market rates, but the statistically lower crime rates.
The symposium, while offering the human and direct approach that agents and brokers over years and years of working within their various markets have grown used to, also offered the technological view of the real estate market.
This view of technology in this industry is simply to support real estate professionals. Eleonore Rojas, Principal PM and Vice President of Partnerships and Product Integration for Move. Inc., stated that "Technology should enhance the support, it should give reputation management, relationships, local expertise, listing accuracy, crisp data, controlled data, technology is made to support that." She continued "Industry buyers, will have different needs than a buyer from China or Brazil, and no technology can help that. However, technology can support you in completing goals."
Giving a more microscopic look into the roles of foreign buyers and the bigger role of knowing the client, experts spoke about finances, taxes, and national programs that foreign buyers can benefit from. The importance of getting foreign clients a sound tax structure and financial planning was emphasized by Wendy Fitzsimmons, ESQ., Principal with Madison Law Group. Mona Shah ESQ., went into the details of the EB-5 program that she has worked with extensively for numerous foreign clientele. EB-5 is a program where foreigners invest $500,000 to $1 million for large projects that upon completion will create at least 10 permanent jobs and in return the investor receives their green card.
Dr. Lawrence Yun, Chief Economist with the National Association of Realtors, specified from an economical standpoint the countries that are ready to buy. The top five of that list being, Canada, China, Mexico, India, and the United Kingdom. With China's gross domestic product growing at 7%, this country was highlighted yet again as a must-watch. In his economic forecast he also spoke about the mortgage rates, shadow inventory in NYC, and soon-to-be collapse of refinancing. Dr. Yun, ended with the note that the NYC housing market is currently underperforming, which leaves a grand potential for growth.
Cultural realtor associations were spotlighted with their own panel discussion about their various organizations. CEREAN, NAHREP, NARER, AREAA, and FIABCI came together to discuss their organizations and the great functions these associations all share in networking. Dealing with foreign investors can lead to needing a helping hand. Especially, if an agent or broker is out of their element entirely, these various realtor associations can help in closing the deal.
Technological guru's Chris Smith, co-founder of Curaytor, and Austin Allison, CEO of Dotloop Inc., together co-authored a book named Peoplework. Like Eleonore Rojas, who spoke before the duo, further dug into the idea that technology is a support tool that should be used actively by all realtors, who want to keep an edge on their markets. This time however, unlike Rojas, they spoke about the specifics of keeping the business of real estate human first in a digital first age.
The real piéce de résistance from the Global Symposium was the last panel. This panel entitled "NYC Developers, Movers and Shakers" hosting the fine minds of the NYC development world. With key-players such as Michael Samuelian, Vice President of the Related Company (presently constructing the Hudson Yards Project), Joel Bergstein, President of LIncoln Equities Group, Kyle Kimball, President of the NYC Economic Development Corporation, William C. Rudin, CEO and Vice-Chairman of Rudin Management Company, and Stan Gale Jr., Vice President of Gale International.
This panel discussion was a left turn from the foreign topic matter in regards to the symposium. The conversation turned into what NYC needs. Developers explained that the Manhattan infrasture needs to be updated extensively to keep up with the rest of the world, this means more efficient transportation and updated airports. Considering the highly amenitized areas that luxury Manhattan buildings live in this would seem like a plausible next step in development.
Kimball advocated as Mayor Bill de Blasio has previously, for the goal of affordable housing to met along with a need for affordable office space. He emphasized that in order to diversify the economy that NYC has to be home to startup businesses and the key to bringing startups to NYC is affordable office space. Developers across the panel discussed that the market isn't there for developments like this to occur, to build a building and have to gain potential buyers post project is a higher risk than having more "qualified buyers" pre-development in more luxurious spaces. This debate is not uncommon for those of us reading market trends daily. This is an on-going debate that will continue to go-on.
The discussion dipped in and out of the territory of affordability and transitive office space eventually landing on the topic of where the next hot neighborhood would be. There was no definitive answer but from the understanding given by the panelists the next neighborhood will have excellent transportation and greater infrastructure restating what appears to be their main concern in NYC overall.
In the end, MANAR's Global Symposium gave an understanding and awareness for industry professionals to keep up with the latest technology to support their business endeavors. Along with a key note that this is a relationship based business, offering techniques and information to keep realtors at the forefront of the global market. While also giving a glance into the future of where NYC development will go.