Top NYC Parks for Novice Runners
Jonathan Tuason | March 17, 2014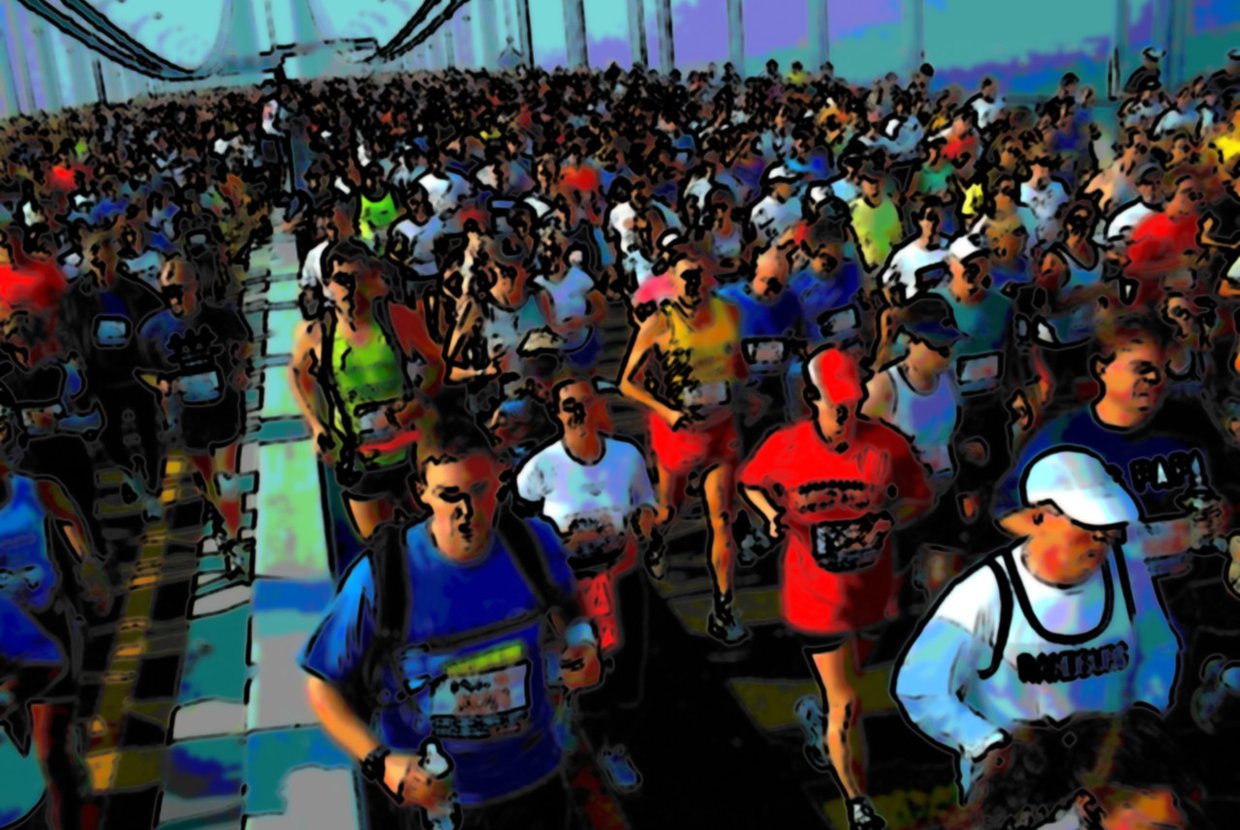 When it comes to cardio, treadmills are usually a safe, if boring bet. Fortunately, with the weather warming up, a good run outdoors is totally feasible - and though there are many running tracks located around the city, the scenery they offer is really only good for a single lap. Fortunately, there are some readily available routes for runners who are just getting started, or want to change up their usual road runs.
For beginners, the Central Park Reservoir is a good starting point as a popular destination within greater context of Central Park with a circumference just over a mile. In general, Central Park has some great paths, which can be easily linked to the reservoir.
Hudson River Greenway is an alternative for those just getting started, offering an easily accessible, extensive path along the waterfront (extending from Fort Tryon Park to Battery Park) enabling easy addition of measured increments to mark improvement. However, the route has moderate traffic along its course, with a noted increase in bicyclists and other pedestrians at peak hours.
Tucked away in Manhattan's northernmost reaches are Inwood Hill and Fort Tryon Parks. The more southern of the two, Fort Tryon, is also home to The Cloisters, which houses the Met's collection of Medieval art. Circling the parks draws an easy, 3.5 mile loop, but within the sylvian parks themselves are networks of trails that offer sights and sounds removed from the usual picture and pace that typifies the rest of Manhattan. Inwood Park is forested enough that it was the location for a bald eagle reintroduction program in 2002.
Brooklyn's Prospect Park, just south of Prospect Heights, shouldn't be overlooked - the Center Drive Loop marks a course a bit longer than 5k. The park's natural forest is complemented by an engineered lake that's become home to a nice ecosystem. More experienced runners can link it with a loop around the Brooklyn and Manhattan Bridges, easily adding more than 5.5 miles. The Audubon Center also hosts several free events throughout the week, most of which are split between fitness and the park's wildlife.
To share this map on your site, just copy and paste the text below!