Combine Units and Stretch Your Legs
Jonathan Tuason | April 24, 2014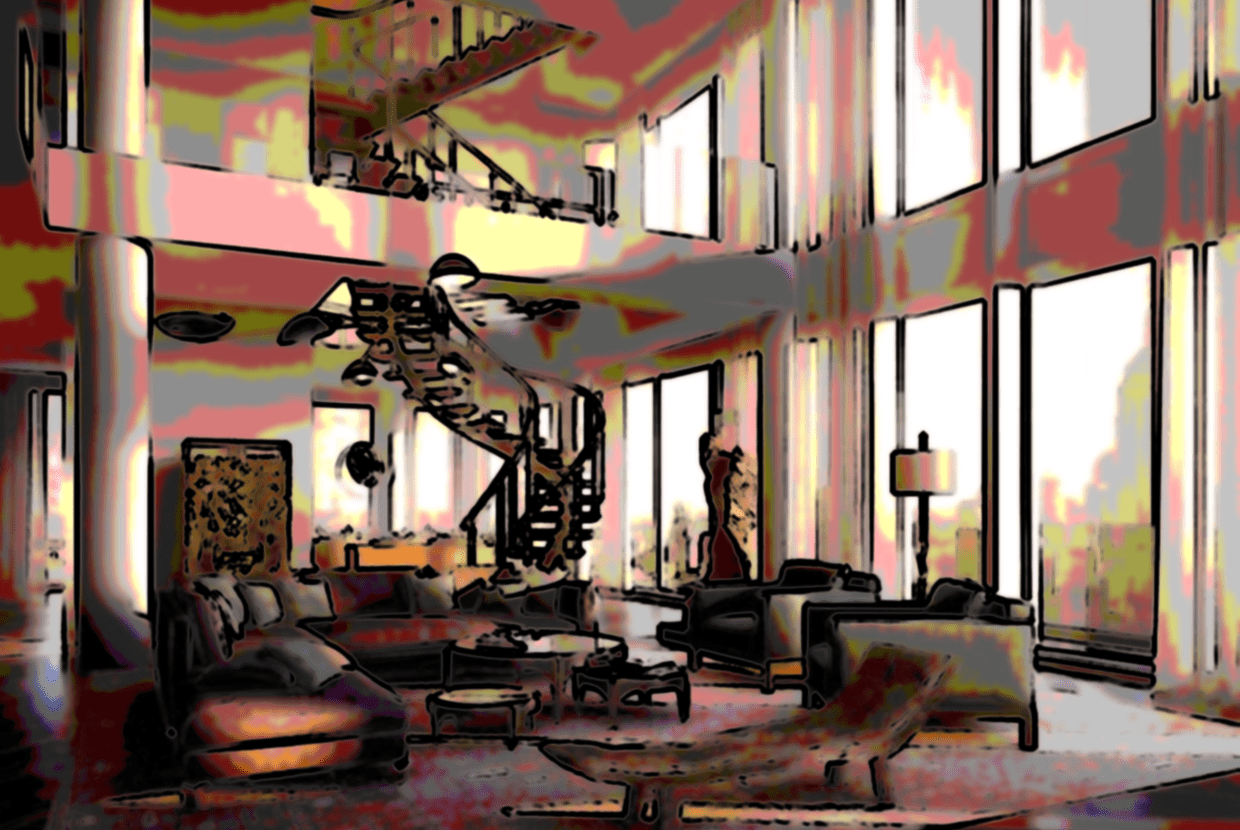 Though New York living generally implies tight square footage, many of the city's residents have given themselves more breathing room by buying out multiple, adjacent units. By example, Rupert Murdoch bought a triplex penthouse in a Flatiron District tower that already offered a spacious 7,000 square feet, and then went ahead and bought the floor underneath it, stretching his residence at the tower's cap to 4 stories for a total of 10,000 square feet. According to One Madison's owning firm, Related Companies, the floor under Mr. Murdoch's triplex was intentionally left blank and available, confident that the penthouse's buyer might want to expand.
Though this isn't a new occurrence, the current market is showing a notable demand for adjacent units, with some brokers noting particular interest in combined units. Michael Maharam, related to the textile business, commented to the New York Observer after his purchase of the loft above his, "People who live in that building really like it. Very often when they have the option to combine, or to enlarge, or to have a second space in the building, they take it." Of course, it's not just condos. Singer and musician Michael Feinstein purchased adjacent townhouses in the Upper East Side, commenting for The Hollywood Reporter, "We realized the only way to find what we were looking for was to create it ourselves - it's an extraordinary feat of engineering."
While buying out adjoining spaces is a direct solution to expanding an existing unit, it's a project that requires a bit of planning, particularly within condo and co-op buildings. Among other things, it's worth checking the math of the renovation to see if it cost would at least break even in the event that the unit is sold at a later date. Additionally, it may be necessary to consult an architect, both to suss out the best layout, but also to advise the project such that it meets the city's building codes. After all, the existence of necessary engineering features between units will increase the cost and complexity of the project, and disrupt the flow of the unit at best, or prevent it outright at worst. And as it is, combining units on the same floor is generally easier than combining those on separate ones.
Still, there are others who've made do without combining spaces. Photographer Annie Leibovitz had previously purchased three adjacent townhouses in the West Village without connecting them, which still had some appeal in the market as evident by their collective purchase after some price chops. Leonardo DiCaprio had purchased his neighbors' unit in his Battery Park residence, but hasn't taken any apparent action towards combining them.