Estate Taxes: They Might Just Kill You... Again
Kamini Ramdeen | April 24, 2014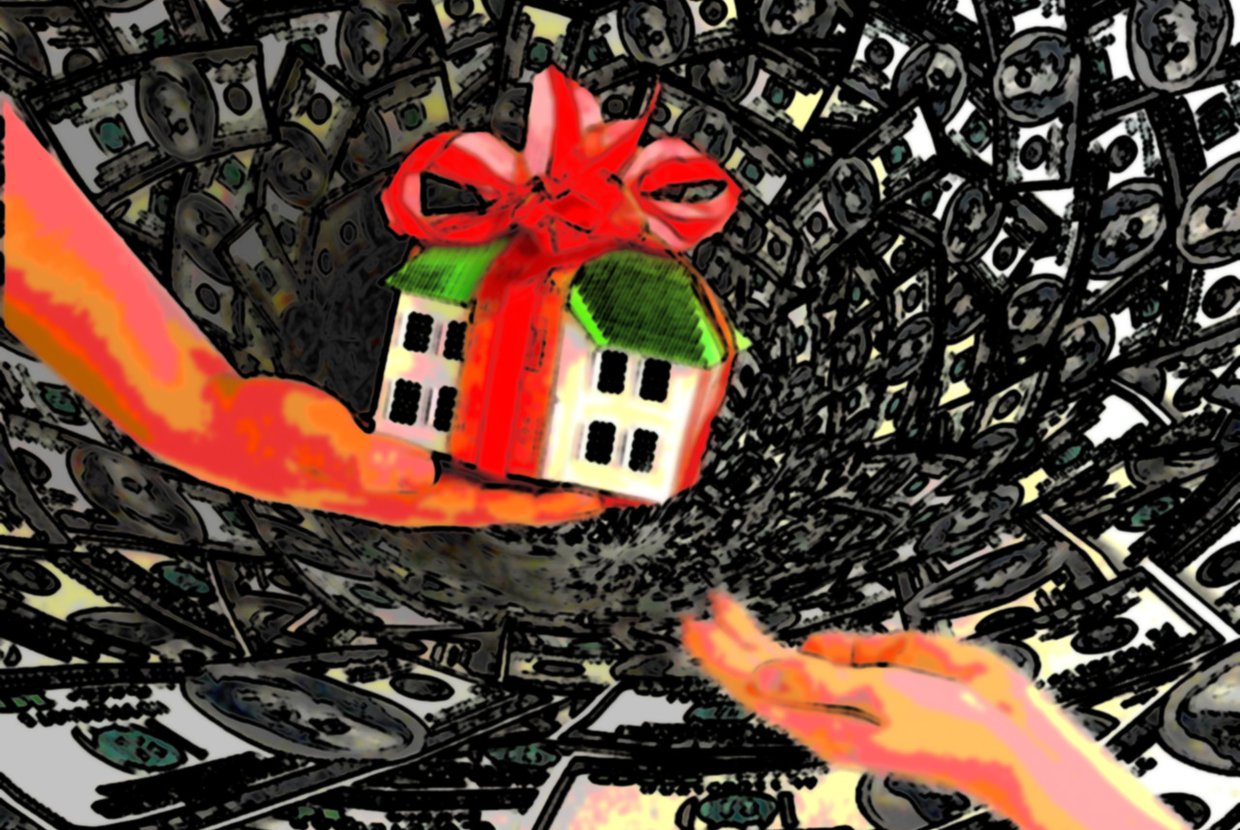 One would believe that if New York State cut taxes that New Yorkers everywhere would jump for joy. One would believe... this is of course not the case as the citizens of the great metropolis of New York City have found a way to make even tax cuts an unfavorable act leading to immense displeasure. Beginning on April 1, 2014 new estate tax laws went into effect. The response to the effort to make New York State tax code a simple read has led to not just an outcry from citizens who are paying the taxes, but also from CPA's who find the new laws to be in bad taste.
New York is one of 19 states that will tax you if you die. In spirit of taking as much away from you as possible even when you're no longer here, New York has not kept up with the IRS estate tax exemptions for years now. The IRS changes the rates every year taking into account inflation. Which means that our state exemption rates have been sitting at the lowly amount of $1 million for quite some time with no change in state law. Residents have been left paying an outdated estate tax for years, until recently.
New York state will now be keeping up with the estate tax modern times and will be inflating the exemption rates for the estate taxes until 2019, which is when the exemption rate is scheduled to be caught up with the federal exemption rates. After 2019 NYS will change their exemption rates accordingly with the federal rates. Until that time is reached here is the NYC schedule to catch up:
April 1, 2014 - March 31, 2015 - Estate of $2,062,500 is exempt
April 1, 2015 - March 31, 2016 - Estate of $3,125,000 is exempt
April 1, 2016 - March 31, 2017 - Estate of $4,187,500 is exempt
April 1, 2017 - December 31, 2019 - Estate of $5,250,000 is exempt
Now, why the outrage? Change is supposed to be good. That is unless you are 5% over the exemption rate, then change for you is not so good, and you will consider moving to another state that will not charge you because you happened to die. 5% over the exemption rate means that you will charged the estate tax on your full estate without subtracting the exempted amount.
Marginal tax rates can be as high as 164%. Let's read that one more time just so you know that this is true-fact. Marginal tax rates can be as high as 164% and you can even read it again on Forbes and Crain if you're still having a moment of disbelief.
What does this mean? It means that you can end up paying $1.64 in taxes for every one-dollar you go over. CPA's were so astounded by this "cliff" they even wrote a letter to Albany law-makers to reconsider their position about the new tax "cuts". "We do not believe that this cliff is consistent with the Governor's objectives of making New York a more favorable environment for New Yorkers during their golden years", the letter states.
They gave an example in their letter to break down just how much this could cost taxpayers. Between 2017 and 2018 the exemption will be $5.25 million, a decedent with a New York taxable estate of $5,512,500 (which is 5% more than the allotted exemption) would end up paying $430,050 in estate taxes. That means that they are paying $430,050 on the extra $252,500 that's the overage opting them out of the exemption amount.
Albany law-markers could have added some features to the tax law that would have made the 5% overage cliff not seem like such a dive if you're standing at the edge. Adding a portability provision would have seemed like the go-to addition since it already exists in the federal law. Portability provisions would give New York residents who have a surviving spouse the option to shelter parts of their estate without having to use trusts, such as the bypass trust which is popularly used to share assets between spouse.
Also, if you've given a taxable gift after April 1, 2014 and before January 1, 2019 there is now a three-year look back. Which means that those gifts will be pulled into your estate. However, if you are the decedent and you were not a New York State resident when receiving the gift then you will be spared.
Governor Andrew Cuomo is really starting to feel the heat on both sides of the political landscape. The right is saying that he's inconsistent with his message to keep New Yorkers in New York and give some tax relief. Leftists are saying that Cuomo is once again favoring the wealthy and leaving the middle class with no relief.
New Yorkers may just want to move to Florida after all. They have great weather this time of year… actually all year.