Green Roof to Take Root on Brooklyn Barclays Center
Kamini Ramdeen | April 10, 2014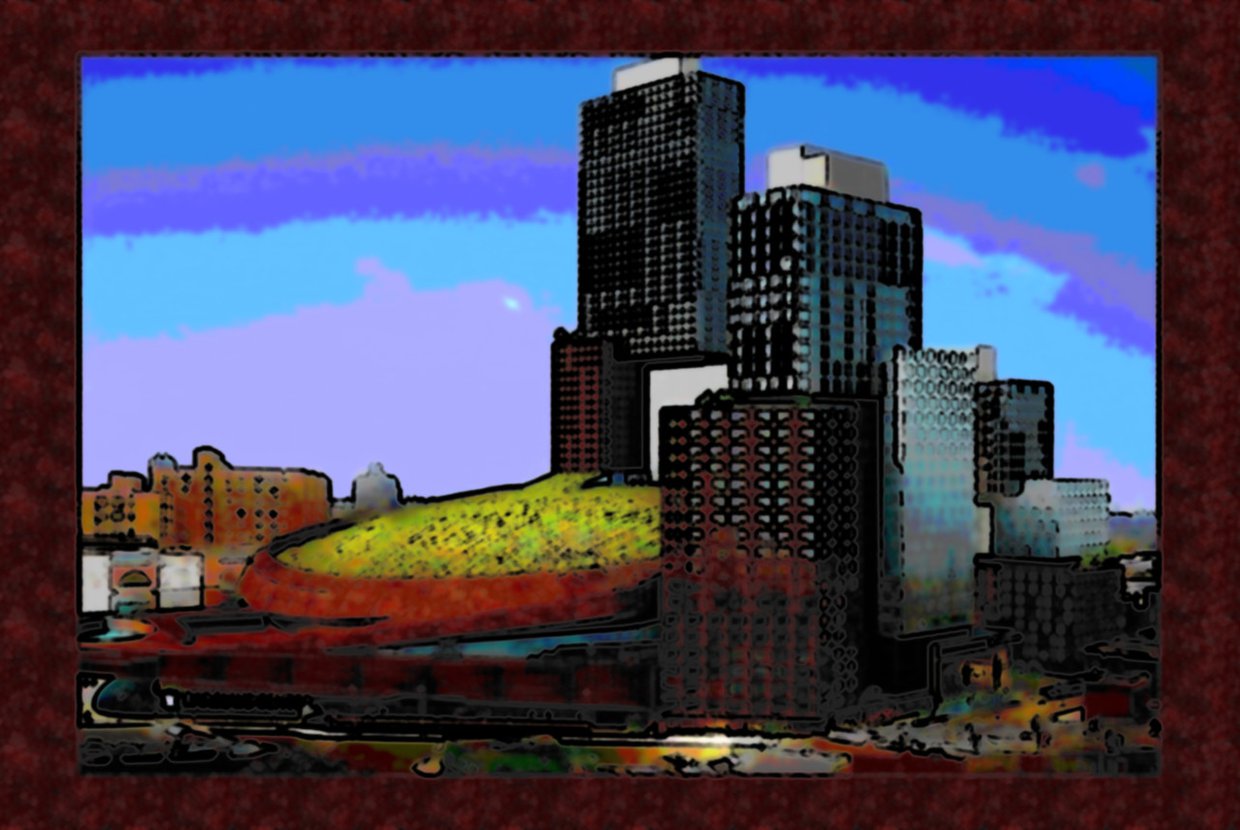 Photo Rendered By SHoP Architects
A new a rendering of the Brooklyn Barclays Center has been released. If you are thinking what the newest stadium in NYC is going to do next, the answer is — green roof.
Barclays' developers Forest City Ratner Cos. brings to life an oldie but goldie from the initial plans of development. The green roof idea was removed from the design plans six-years-ago due to cost restraints. In 2003 when the plans for Barclays' were first revealed the company boasted that the green roof would give "lushly landscaped areas for passive recreation and a promenade along the outside edge," reports WSJ. Looks like NYC's newest arena will finally be living up and accomplishing it's luscious green goals. The roof will sprout small plants over a "soil-like cover", whatever that entails.
SHoP Architects are presently designing the project. The current roof is a 130,000-square-foot white roof that displays the Barclays Center's logo.
The creation of a green roof over Barclays will serve many purposes. While giving the neighborhood a contemporary aesthetic, the new roof will benefit the vicinity by absorbing some of the noise from events hosted within the arena.
The stadium that originally cost developers $1 billion to construct is now one of the most booked venues for concerts in the country. Being the best comes with it's own burdens, for Barclays the trouble are noise complaints issued by the surrounding neighborhood. Although, Barclays' denies that noise complaints had any role in the materialization of the new green roof to-be, it is evidenced that the complaints are very real. Barclays' was given a fine of up to $3,200 after a Swedish House Mafia concert due to noise violations. The green roof would ergo help to inhibit noise to an extent from protruding out of the arena and into the neighborhood.
Optimistically, with the kickoff of the new roof Barclays' is hoping to be a more welcomed neighbor. The Atlantic Yards site which surrounds the arena will be developing 15 new apartment towers. Containing 6,400-units, three of the towers will surround the arena directly. The aesthetics of the large green thumbed roof are prospected to increase the marketability of the new residences.
Company officials from Forest City and their partners China Greenland Holding Group Co., are excited to produce what's now being considered to-be the largest and most remarkable green roof in this city, although the company believes it could be the best in the country. Only time can tell if that is true, but in the mean time Barclays' continues to be stepping forward and increasing their imprint in Brooklyn. In the race of NYC's best stadium looks like Barclays is taking the lead, hopefully Madison Square Garden will be able to keep up.