Paper Brokerages: Friend or Foe?
Stephanie Fujihashi | April 21, 2014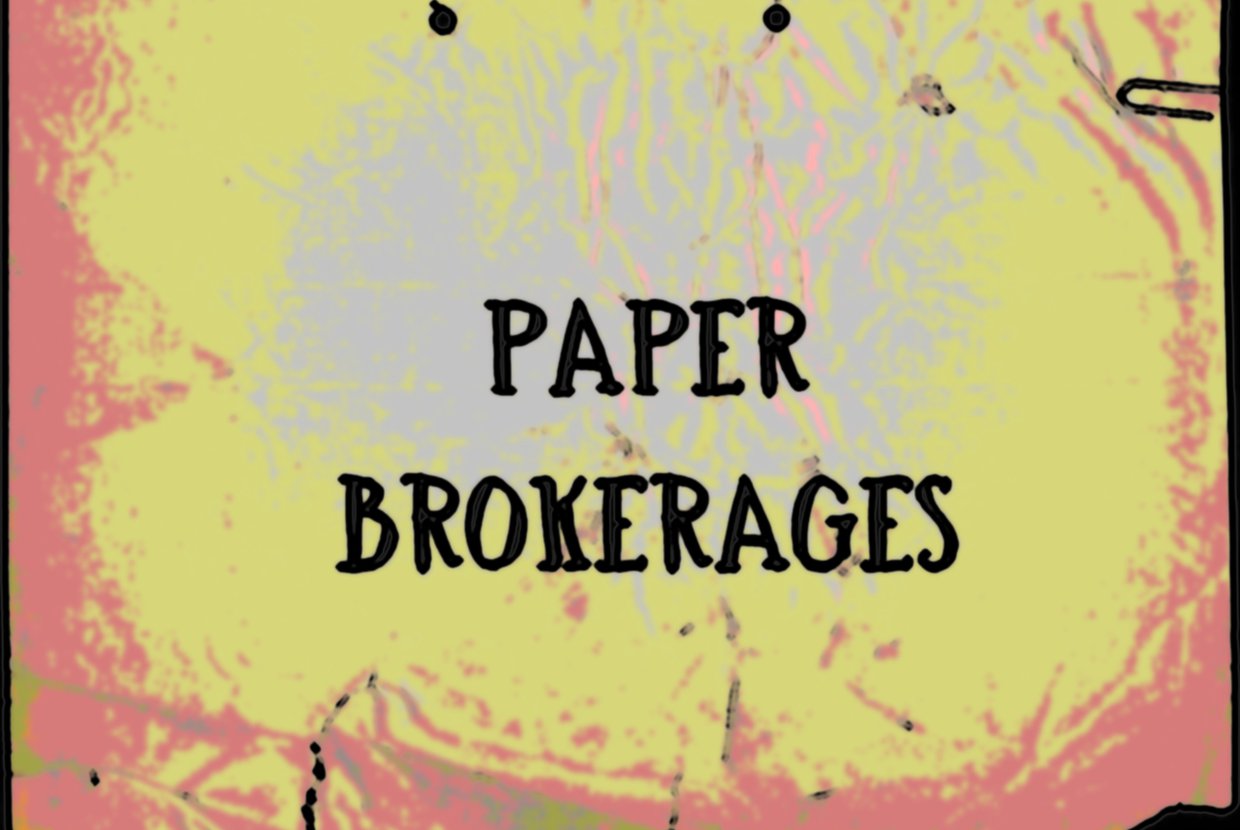 There is a new trend that has been emerging in the world of New York real estate for some time: "Paper Brokerages." Paper brokerages are companies owned by entities that join the nation's multiple listing services (MLS) in order to access and display MLS listing data online. However, unlike traditional online brokers, they do not provide brokerage services to consumers. Some call such services innovative, while others insist that they could pose a threat to the existing status quo of online brokerage services.
Paper brokers pay the necessary fee to access data on MLSs, market the information online, then proceed to "sell" the leads they have generated to traditional real estate brokerage firms, or to an agent at such firms, serving as a sort of real estate "match-maker." This process also allows for such paper brokerages to bypass the IDX process, changing the traditional brick-and-mortar, "call a local agent" model that has worked for over a century.
Ironically, if paper brokerages continue to expand into the realm of online real estate, there is a slight possibility that they will pose a threat to their very own source of listings: the MLS.
In order to understand the complexities in the debate on whether such paper brokerages are friends or foes of online real estate, one must first understand how MLSs work. An MLS can be thought of as a giant warehouse of properties, with property data going in the warehouse when they become available, and out when they are sold. In their early days, MLSs were once only accessible to licensed brokers. Due to a few lawsuits and the expanded availability of information via the internet, access to MLSs is becoming more open in recent years. The rationale behind this increasingly open nature of MLSs stems from the notion that the real estate market's well-being is centered around free and open data being the key to the seller, as well as to the buyer in guaranteeing a fair negotiated price during the closing process. The open and syndicated nature of various MLSs are at the core of why paper brokerages are emerging left and right.
The Internet Data Exchange (IDX) allows the public to conduct searches of approved MLS properties, thus serving as an effective online real estate tool. However, the property information found through searching the IDX can often be less detailed than what can be found on MLSs, and can also be outdated. By bypassing the IDX process, paper brokerages have an upper edge in efficiency. Essentially all non-"paper," traditional brokerage firms participate in IDX, thus consumers have access to all properties available for sale in the MLS — rather than those represented by one specific brokerage. Therefore, paper brokerages also have the potential to serve and help specific brokers with whom they share the MLS information with. However, it could also be argued that such services from a paper brokerage will hurt the healthy competition which is at the core of real estate.
In the complex world of New York City real estate, MLSs only hold a small percentage of the total inventory available in the market. There are a variety of reasons for this. The New York City market has a much higher turnover rate than most areas in the nation. It is also a highly regulated market. The city's population density allows for more available living spaces per square mile than any other city in the United States. These factors have caused major national companies such as Zillow to find themselves lagging behind in penetrating the NYC market. The solution to these New York City-specific issues came in the form of a database system called RLS (REBNY Listing Service), operated by the Real Estate Board of New York (REBNY), a non-Realtor, real estate trading association. With more than 13,000 members, REBNY is the leading real estate association in New York City, and their RLS is seen as the holy grail for most, if not all, professional and seriously committed NYC brokerages.
The RLS can be thought of as the "New York City version" of the traditional MLSs found in most other areas of the United States. Due to the RLS' highly sophisticated adaptability to the complexities of the New York City real estate market, using its database has served the city's brokerages quite well. Should paper brokerages find a way to successfully utilize the RLS, the traditional ways in which real estate transactions have been conducted in the city will be disrupted.
Some may argue in favor of paper brokerages, as they simply provide property leads to agents. Once the agents obtain their leads, they must rely on their own competence and experience in order to successfully close a deal. Paper brokers also provide a niche for agents who may not be quite as MLS-literate, assisting those who may be lacking resources or knowledge in order to generate such leads.
Most traditional brokerage firms probably hold a neutral stance on paper brokerages—seeing them as neither friend nor foe—as the shared advertising that paper brokers offer do little to help their own members or their income. It could also be said that the business of a paper brokerage is simply a division of labor turned enterprise.
For traditional brokerage firms who see MLSs as their business's lifeblood, paper brokers may pose a threat to the century-old MLS model which has worked well for them, and such brokers may call for tougher restrictions to be enforced by their region's MLS.
In 2005, The U.S Department of Justice filed an antitrust lawsuit against the National Association of Realtors (NAR), due to their policy which allowed brokers to actively restrict their data on MLSs from appearing on paper brokers' websites. Therefore, it is not legally possible to keep paper brokers from obtaining access to MLS data.
Firms with large listing databases have already discussed removing their listings from public forums completely in order to create their own national database. Though such possibilities of non-traditional databases emerging may not be the direct result of an aversion towards paper brokers, it is noteworthy to mention that the ways in which online real estate databases are managed could be undergoing significant changes in the near future.
Regardless of one's stance on the issue, the recent emergence of paper brokerages is a sign that creative thought is still alive in the world of real estate. Innovation, after all, is fundamental and necessary to keep the American free enterprise system alive.