Politics and 'The Late Show'
Kamini Ramdeen | April 18, 2014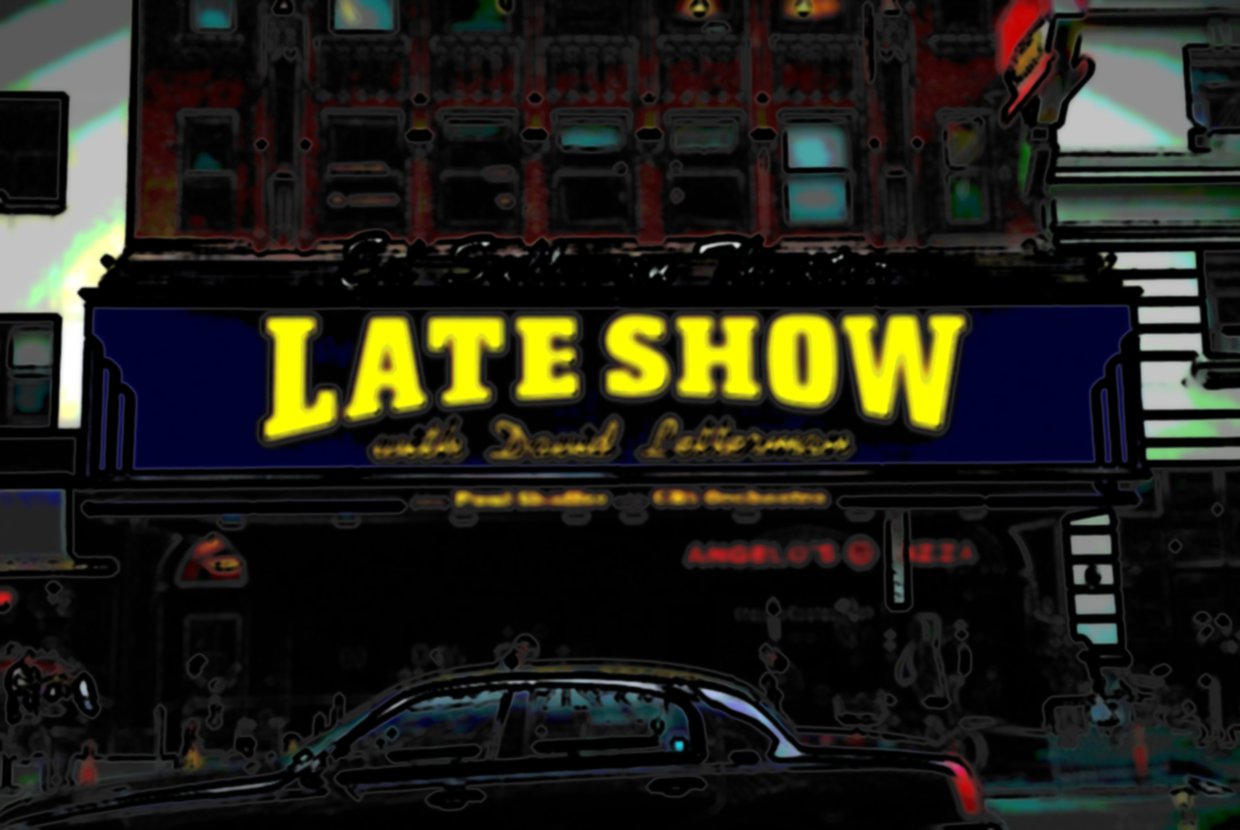 The Late Show has been a New York City staple for 32 years. With the recent announcement that David Letterman will be retiring in 2015, NYC is faced with answering some tough questions. Will The Late Show stay in New York City? Will Colbert still be funny out of his "Colbert" character? (If that last one went over your head, then you really need to watch the Colbert Report, while you still can.)
CBS has a lot of reasons to continue its long-running Late Show in NYC. Ed Sullivan Theatre is owned by CBS along with the office space above it. Stephen Colbert, the planned Letterman replacement lives right over the river in New Jersey.
Outside of the two most obvious reasons for CBS to stay-put the more politically minded have a lot to say about where The Late Show should be. Eric Garcetti the mayor of Los Angeles, sent a letter to the head of CBS Les Moonves, asking him to change the location of The Late Show. Garcetti keeping with is promise to expand the TV/Film industries in LA wants the show to move west-bound. A motive behind the letter would be due to the 'The Tonight Show' moving to NYC after 40 years of filming in Burbank, CA.
NYC politicians threw their two-cents into the thought pool and also began to lobby Les Moonves into staying right where he is. Mayor de Blasio one-upped Garcetti and physically called the CBS executive. De Blasio announced during a press conversation about his phone call,
"I had a very good conversation yesterday with the man who will actually make that decision, Les Moonves, and I emphasized that New York has been an extraordinary home for the Late Show and that we think it'll be a great home for the Late Show going forward."
City Council Speaker Melissa Mark-Viverito like Mayor Garcetti wrote a letter to Moonves. She emphasizes the need for the Letterman show to stay in it's native NYC,
"While popular programs are leaving other cities, they're flocking to New York in record numbers. In fact, between the 2011 and 2014, the number of TV series produced in New York City shot up from 18 to 27. We also greatly appreciate and understand the industry's ability to create good jobs and support small businesses."
Even the Governor Andrew Cuomo put in his comments on the topic by making a Top Ten List in true Letterman style:
10. He has spent more time in the Ed Sullivan Theatre than Ed Sullivan and the Beatles combined.
9. He has made more than 4,500 top ten lists.
8. He continued the Ed Sullivan Theatre's legacy as a true New York icon by taping more than 4,000 shows at this world-renowned landmark.
7. He helped New York heal by being the first late night talk show host to come back on the air after September 11, 2001.
6. He contributed to keeping New Yorkers working by giving Paul Shaffer a steady job.
5. His shows have been nominated for more than 100 Emmy Awards.
4. He boosted the local economy by turning the Hello Deli into one of the most famous in the world.
3. He has made us laugh at the Late Show on weeknights for the past 21 years.
2. He never left the Empire State for that other coast
1. He inspired the first top ten list by a New York Governor.
With the persuasion game actively in play, and putting the fun aside there is another factor to consider. CBS will definitely ask for tax breaks going forward if they do decide to remain in NYC. De Blasio during his campaign for mayor has stated that he will not give tax breaks for businesses.
During the campaign de Blasio was asked about Fresh Direct, an online grocer, that wanted to move out of it's Queens business-site in order to expand. New Jersey offered over $100 million if the company would move it's location across the river. The Bloomberg administration along with Governor Cuomo paid a little more and Fresh Direct moved to the South Bronx.
De Blasio condemned these actions. He believed that the company would have stayed regardless if taxpayers money was given to them in excess or not.
If the Late Show was to ask for tax breaks, would de Blasio be willing to shell out in order for the show to stay-put? If one didn't deserve the help according to de Blasio will the other? That remains to be seen. However, it does pose our 100 plus day mayor an interesting question. Will you stand with the line you've drawn, or will you make an exception?