Spring Creativity Set to Blossom at the Tribeca Film Festival
Kamini Ramdeen | April 08, 2014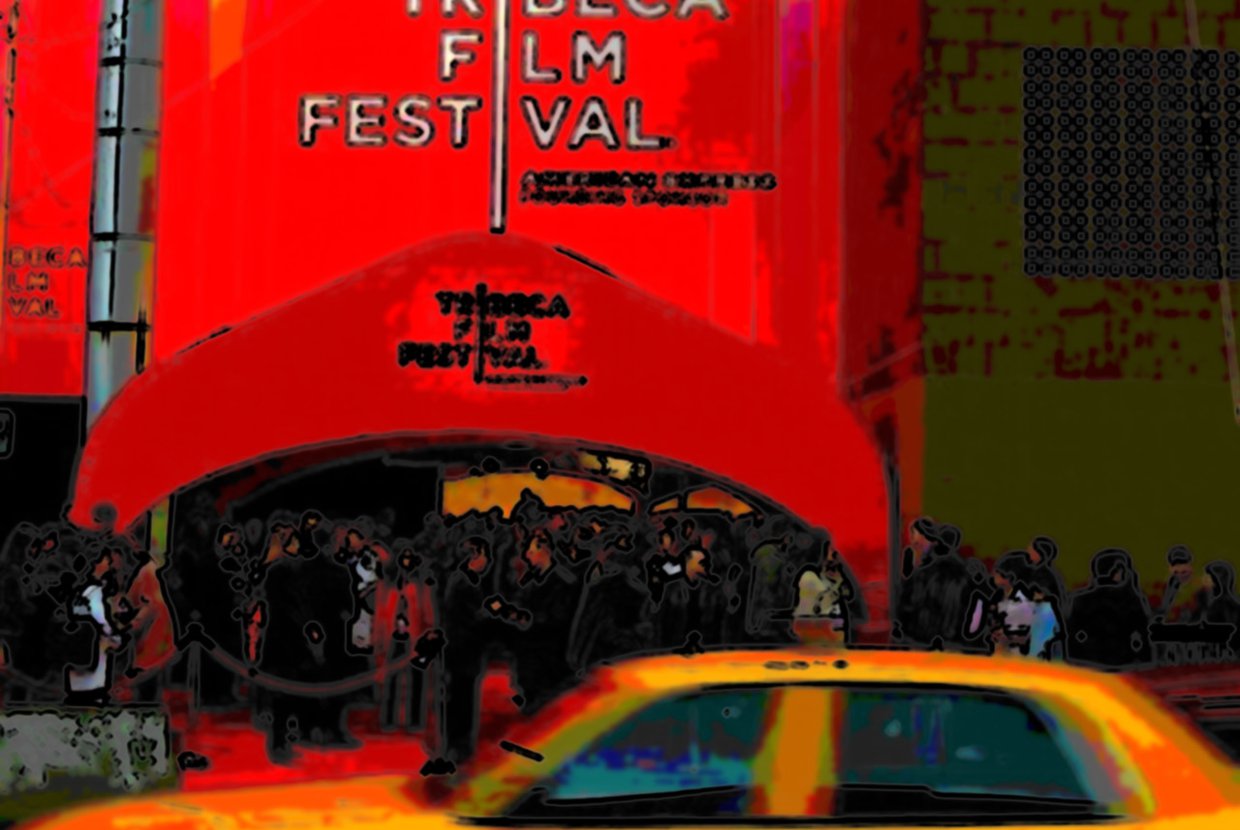 Since 2002, Tribeca has been home to the highly attended Tribeca Film Festival. Robert De Niro, Craig Hatkoff, and Jane Rosenthal came together and created a film festival with a mission "to provide artists with unique platforms to expand the audience for their works and to broaden the access point for consumers to experience independent film and media." Reportedly, the creation of this celebrated and hugely anticipated event was in part due to the long-term vitalization of the Tribeca area, following the events of 2001 in Lower Manhattan.
The access point for artists to display their works for consumers is colossal. Just last year, over 450,000 people viewed 400 screenings of various forms of independent films. Types of movies include narratives, shorts, features, short programs, and documentaries, which overlap based on contextual type, and include movies from all over the world.
Festival screenings take place across four theatres: Bowtie Cinemas in Chelsea, SVA Theater in Chelsea, AMC Village 7 in Lower Manhattan, and BMCC Tribeca Pac in Tribeca. Theaters will be showing all of the selected Film Festival screenings from April 16 - April 27. 2014 brought in a total of 6,117 submissions to the Festival for consideration. Only 147 films were selected from that list.
Movies to look out for if you're going to this years' festival:
Chef - Narrative Feature - This movie talks about how media impacts the world we live in. Using a chef and food truck business, the director, Jon Favreau, gives viewers a look at the media driven world and the meaning of success.

Beyond the Brick: A Lego Brickumentary - Documentary - A film based on the impact of the LEGO brick. The community of younger to older generations that build using these little bricks is featured and shown in a global capacity, allowing audiences to reconnect with their inner child.

Ghost Train - Documentary Short - An aging man is forced to manage his feelings about his spouse's dementia. He finds himself attracted to the leading actress of a macabre cabaret restaurant.

Every Secret Thing - Narrative Feature - In a New York suburb, a child goes missing. Two girls pay for the crime, spending almost a decade in jail. When released back into their hometown, another child goes missing. The detective, played by Elizabeth Banks, steps in to see what's happening in the strange little New York town.

App - Narrative Short - An engineer needs venture capital for his wingwoman app. His goal is to prove his invention works by using the app to seduce a heartbroken girl.
In addition to movie screenings, Tribeca Film Festival has a number of free events that will be taking place over the course of the festival. The list includes a Street Fair, Drive-in Movies, and even a Free Film Day. The Street Fair includes everything Tribeca, from local cuisines prepared by local chefs, to stepping onto the Tribeca Studio Backlot and experiencing filmmaking for yourself with the use of the green screen. The Street Fair also has lots of entertainment, shopping, and activities to enjoy all day long on Saturday April 26th, beginning at 10:00 am.
Drive-in movies, in Manhattan? This one was difficult to grasp. It's not an actual drive-in but it is outdoors and seating is available on a first come first serve basis. Located at Brookfield Place and occurring from April 17 - April 19. The three movies showing are Mary Poppins, Splash, and Next Goal Wins.
Free Film Day, is a new addition to the film festival free activities list. April 25, movie-goers will be able to see movies for free all day as long as they have a free-day ticket. Tickets are available for pick up from AT&T locations from April 14 - April 17.
The Tribeca Film Festival has something for everyone. Once again bringing the artistic culture of film to our city of New York. NYC, the artists' mecca, gives us another chance divulge in what the creative minds of film have concocted for 2014. It's a must see, a must do, and a must go.