The NYC That Could Have Been
Kamini Ramdeen | April 09, 2014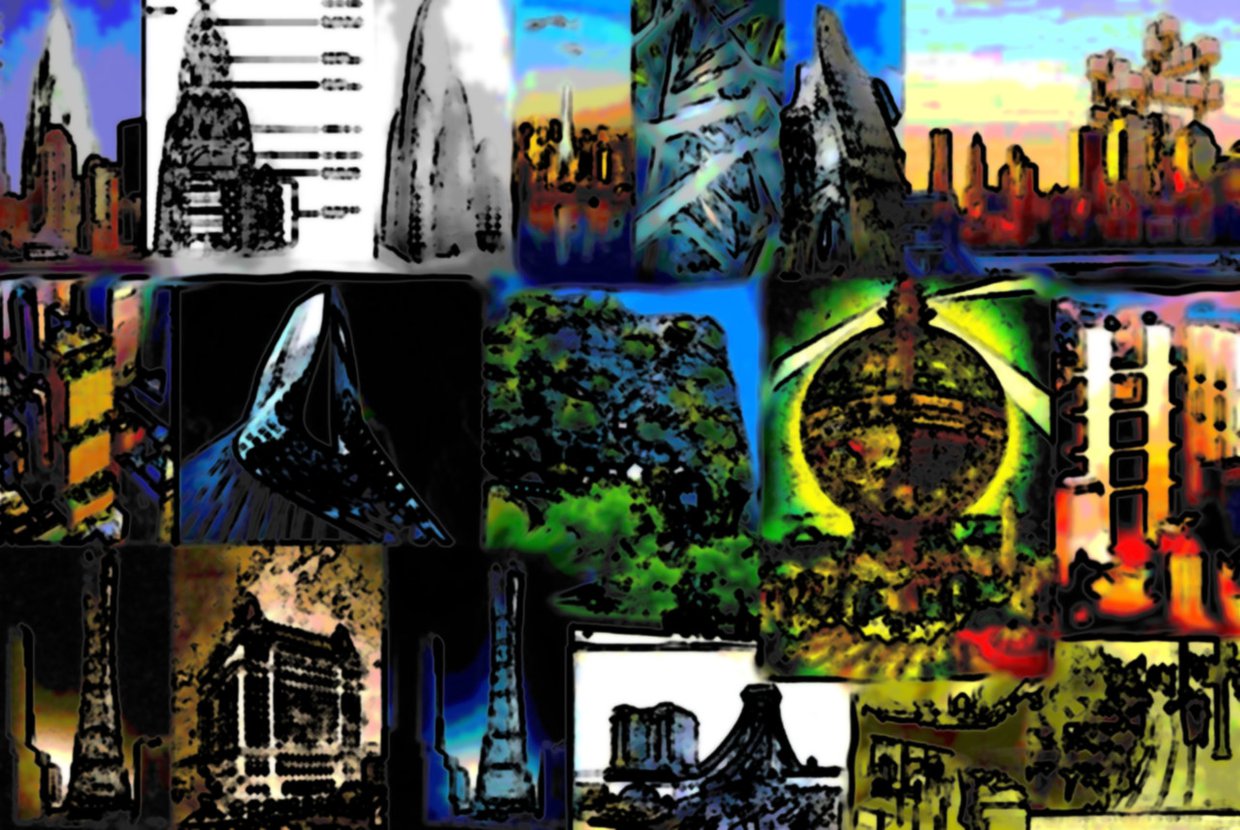 Dynamic architecture is a New York City staple. Every building has it's own spirited flair that gives this bustling metropolis a definite "ooh and ahh" factor. All the structures that have been built, leave an impression of just how grand NYC really is, but what about the structures that could have been built? You know the ones that didn't quite make it into real life. Let's take a look at the NYC that we're missing out on.
1) The Hudson Bridge
In 1885 Gustav Lindenthal was asked to build a bridge from New Jersey to Lower Manhattan. It would have been 3,000 foot central span suspension bridge, that would have gone directly over the Hudson River (hence it's name). The estimated cost was $22,000,000 and unfortunately could not find financial funding. Imagine the traffic on that bridge today, if it had really been built.
2) The Hyperboloid
What if Grand Central was knocked down about the same time the original Penn Station was demolished? Imagine the possibilities for what could have gone in it's place. One of those possibilities is the Hyperboloid. Designed by I.M. Pei in 1956, was the main contender at the time for the Grand Central spot. The building would have been taller than the Empire State Building at 102 stories, and had an hourglass shape. Sadly, it was never built due mainly to Grand Central's landmarking and internal problems.
3) 425 Park — Other Designs
(Picture Left) A 665-foot, 44 storied building was proposed by Rogers Stirk Harbour Partners for the spot of 425 Park. Featuring sky gardens with the overall building showing the looks of a glassy forested highrise. This building would have been unique in comparison to all of the buildings around it offering the a real taste of great outdoors in NYC's concrete jungle.
(Picture Right) With an open and curvaceous design Zaha Hadid once again works her architecture magic in her version of 425 Park. Hadid describes it as "a structure of timeless elegrance, yet with a strong identity that reflects the complex and sophisticated age in which it was created and mirrors the exceptional setting in which it is place."
4) Hotel Attraction
Antoni Gaudi was an architect who in 1908 proposed the Hotel Attraction which would be an elegant space offering all the luxuries of the elite. The building would play host to six floors of restaurants, grand retail space, and would allow a maximum capacity of 30 people to view the world of Manhattan from the very top of the building (in that part that looks like a star). This building never came into fruition but was however featured on an episode of the television show Fringe, in it's completed form.
5) Edgar Street Towers
Located in the made-up neighborhood of Greenwich South, Edgar Street Towers would have been built right on top of an active street. Designed by IwamotoScott Architecture these towers would have given Lower Manhattan a new look. The proposal for the futuristic colossal towers was made as part of the New York's Downtown Alliance's Greenwich South Project. Essentially changing the look of the area south of the World Trade Center.
6) Ciudad Tridimensional
Ciudad Tridimensional translates to "3D City Skyscraper" and was created by a Veneuzualan student. The concept behind this rendering seems to have been to create a lively place downtown that could have a multitude of uses. Uses ranging from, commercial to office space, to museum, education, library, nightclubs, and so many more. This building would have been located in the World Trade Center area.
7) Coney Island Globe Tower
The idea of the Coney Island Globe Tower came out in 1906. It would have been the largest steel structure of it's time. Designed by Samuel Friede, the globe would have offered a variety of activities within its sphere. It could have contained a vaudeville theater, roller skating rink, restaurants, slot machines, even a circus! It's unimaginable that a place like this could have existed, and go-figure it doesn't. There were claims that the product of this massive undertaking would have given investors 100% return on their investments, the building cost was $1.5 million. With public money rolling in why wasn't the Globe Tower ever created? Well… it was revealed to be a gigantic fraud.
8) EatMe Wall
Developed for a Cornell University research seminar, now under EPIPHYTE Lab, this building offers the abilities to filter water through it's plant facade. Adding a new technique to water purification systems. The building also is a live garden with it's extra panelized facade filled with produce plants. It's a building that really lives up to it's name.
9) Memorial Square
This tic-tac-toe like building, was designed by Meier and Partners to be a replacement for the World Trade Centers. At a 90 degree angle the the edges of the buildings would appear to almost touch. The building would have given a lot of public space at it's footing leaving room for multiple gardens.
10) Moving Sidewalks first proposed in 1871 NYC
Alfred Speer a wine merchant patented the first "endless-travelling sidewalk". Unfortunately with no financial backer the sidewalks were never created. However, the sidewalks were thought of as a reaction to the rush hour commute. Moving sidewalks were suggested for the Brooklyn Bridge as a way to zip commuters across the river. There is speculation that Brooklyn Rapid Transit shut the idea down as they were the monopoly holders of public transit at the time.