Zillow: Searching for Legitimacy and Growth in NYC
Kamini Ramdeen | April 01, 2014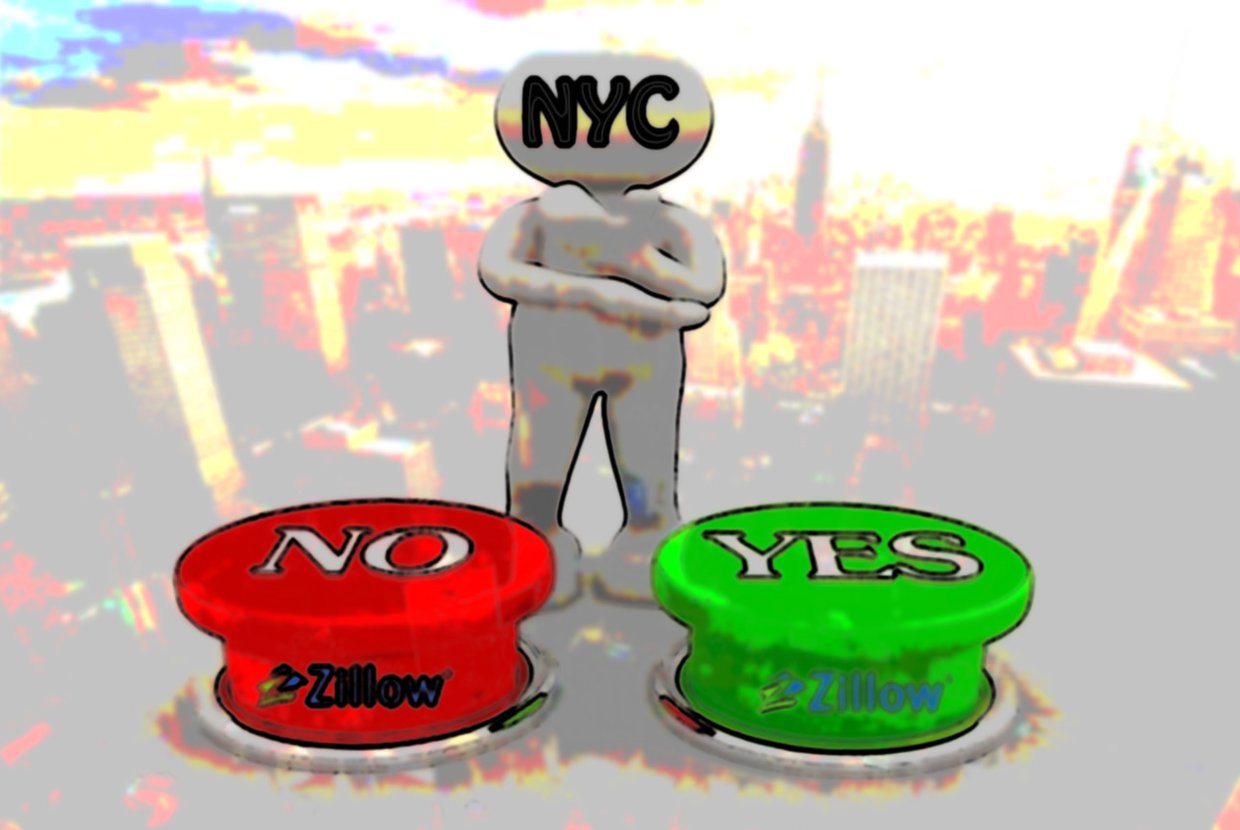 Stan Humphries the Chief Economist for Zillow was recently interviewed by GeekWire Radio. He gave listeners an in depth look at the Zestimate, a tool provided by Zillow that tells you the value of your specific home, your next door neighbors home or any home nationally that you would like to price. Of course, a real estate agent can do this for you, and Zillow isn't trying to take that away. According to Humphries, Zillow is giving individuals access to the information they were previously freely denied. The value and market trends were available information only for professionals in the real estate industry and now individuals can be a more informed buyer or seller with the use of these free internet tools.
Accuracy in the case of Zestimates due to the nature of how they are formulated leave consumers of this Web tool a bit perplexed at times. Humphries goes on and explains that at the inception of the Zestimate in 2005 the median error was 14%. At present, the percentage has lowered significantly to 8% and they are working on lowering that percentage even further.
The Zestimate the tool that gives the proposed pricing of your pad, can also be subject to significant error. Property tax assessments, attributes, and prior sales prices are put together to form the Zestimate algorithm, according to Humphries. Homeowners that have woes about their Zestimate pricing can of course go on the website to claim their home, adding their own perspective elements that Zillow may have missed.
This was an interesting segment piece of the podcast. During the time that Humphries spoke about claiming your own home, the radio host brought up an interesting point. He said in claiming his own home and adding premium upgrades he had completed, wouldn't his property taxes be subject to escalate? Humphries responded with a slick and quick reply saying that the tax collector would not adjust property taxes based on a "random internet site."
For Zillow this comment can be considered a low blow, as one could assume they would be trying to establish legitimacy instead of being considered some "random site". Consumers searching Zillow's site are looking to sell and buy homes, they are looking for reliable numbers. With this sly comment from Humphries it brings up the question, is there legitimacy in what Zillow is providing?
After hearing this podcast, it became a priority to see what Zillow was doing to upgrade their legitimacy standings, especially here in NYC. With the huge real estate market that NYC provides, how is Zillow going to become a reliable source? After their StreetEasy buy which is a step towards greater legitimacy in NYC, what else are they up to? Recent reports show that Zillow is further on the rise in improving their NYC market presence. Here's what we know:
After buying popular NYC real estate site, StreetEasy, they toyed with the display. Zillow eventually settled on a look that almost mirrored the website's original appearance. Although outwardly similar, inwardly StreetEasy IS different. Street Easy used to be a pay-to-use real estate tool for consumers. Post Zillow buyout all of the website's features are now free. According to a Bloomberg article, making the tools free will boost Web traffic and help users better understand the city's real estate market. However, comes as no surprise as Zillow offers all its information for free as well.
StreetEasy management has changed significantly, Michael Smith the founder of StreetEasy is no longer CEO and is now chairman. Susan Daimler General Manager of Zillow New York became general manager of StreetEasy. Robin Allstadt COO of StreetEasy also left, along with Sofia Song the former head of research and communications at StreetEasy after spending six years with the company. All together StreetEasy has had seven top executives replaced or have left on their own terms.
StreetEasy and Zillow NY solidify their relationship officially by moving in together. StreetEasy located in Soho at 13 Crosby Street, will now be moving into the Flatiron District with Zillow NY. Purchasing a 10-year lease for 13,300 square feet on the ninth floor of 130 Fifth Avenue.
Outside of the StreetEasy acquisition Zillow has been making marks elsewhere in New York. The real estate incorporation has now added the New York State MLS into their Zillow Partnership Platform. According to their Press Release they will be able to receive MLS data directly to Zillow in increments of 15 minutes. With this new partnership Zillow will have the most current and up to date active listings in the New York State market.
Zillow has also been changing it's Wall Street appearance. J.P. Morgan recently changed the rating of the Zillow stock from underweight to equal weight. Zillow is now competing on the same playing field as much larger well established companies.
This company is definitely making it's mark in New York City and New York State as a whole through acquisitions and now allowing more free information to become accessible for more people. With seven acquisitions in the last 3 years, Zillow has reportedly over 100 companies that they hope to acquire over the next few years.
By the looks of it, Zillow is not only improving their own accuracy for their national market, but here in NYC they are going to be providing the most current and up to date market prices for consumers to use freely. With their company rating it looks as though they are well on their way to becoming a real estate web giant to keep an eye out for. Humphries also mentioned that the prices that are listed on Zillow will start the conversation for buyers and sellers to sell their home. Sharing this information with an agent who can better assist in the physical neighborhood is still recommended, but Zillow gives consumers the chance to be better informed on their own terms. For those that live in NYC, we know that we are the best when it comes to knowing our city, with Zillow we can openly learn even more.