Buying Real Estate With Your IRA
Kamini Ramdeen | May 20, 2014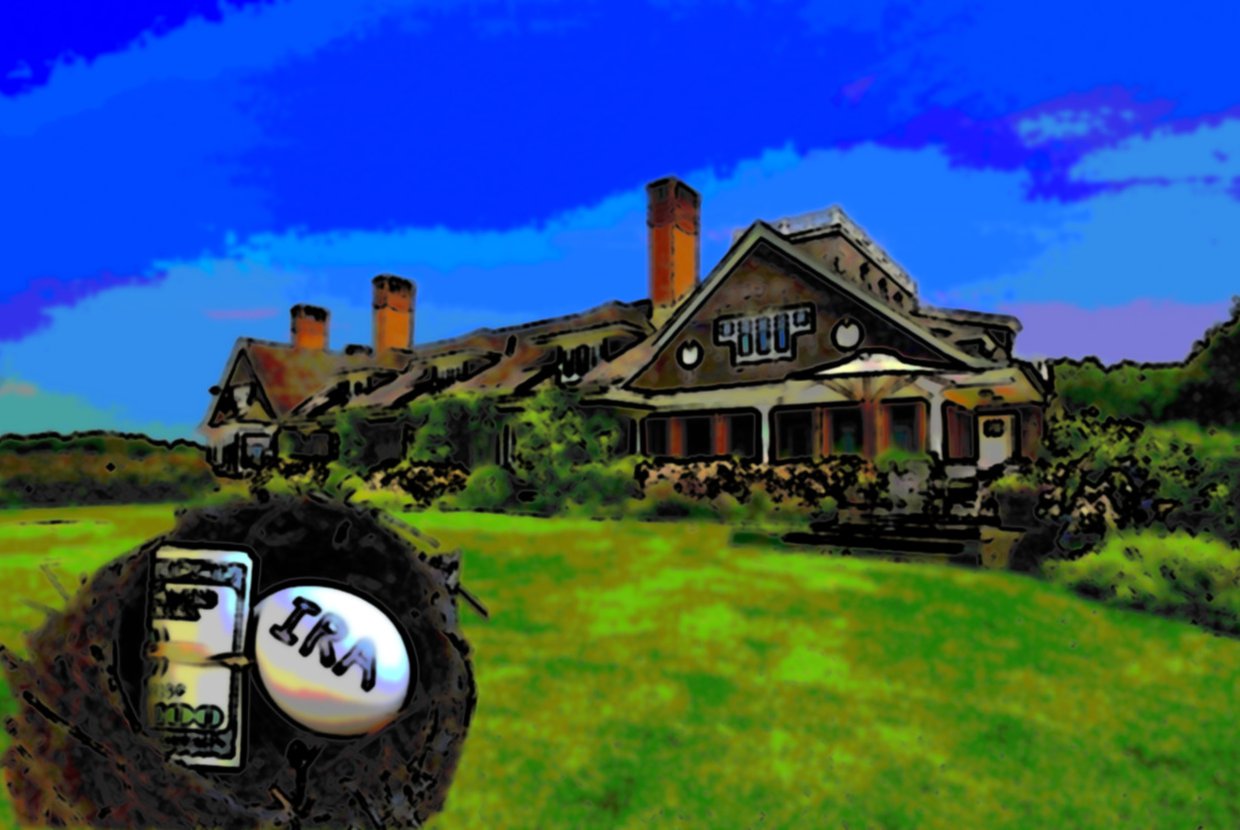 IRAs can be more than just used for investing in the stock market. There are many options to diversify your assets within an IRA. Some of the forms can be energy, coins, copyrights, patents, boat slips, IPO stocks, and purchasing real estate.
Real estate in today's market is a strong long-term investment that can generate higher returns than investing solely in stocks. This type of investment however does come with its own set of risks. There are a lot of rules that must be followed. If the IRS notices a mis-step in the administration of your IRA, the entire account will be then subject to taxation.
This type of investment is therefore not for everyone, no matter the appeal. If your IRA is your nest-egg and you are looking to access the money-held relatively soon, than investing in real estate with your IRA is a bad option. Investments of this nature will take up a sizable amount of time and funds before the growth is going to be reflected.
However, if this is not money that you are completely dependent upon for retirement solely, and you have the ability to wait for the growth return, then this is a viable option. Before moving forward and looking at properties, you may have to set up a self-directed IRA.
This type of IRA requires that you make investments on behalf of your plan. Considering that these types of IRAs have only been around for a short period of time this is considered to be a niche market. Along with setting up the proper type of IRA to allow you to flexibly invest, you will also need to hire a custodian or administrator who is a non-related third party. The custodian to your IRA account will assist you through the in's and out's of your property investment, including paperwork and keeping up with the proper reporting that goes along with making a large tax-exempt purchase.
Giving someone control of your IRA can be unsettling there is no doubt. There are safety precautions to be aware of when dealing with this market. Trying to avoid custodians that promote their own investments or business products, researching their brand thoroughly, overall having a sound financial advisor is key, as they will be a trustee on your IRA. Also, be mindful that the custodian is not liable if the investment choice goes belly-up.
Having illiquid assets in your account gets tricky when it comes time to receive payouts such as required minimum distributions (RMD). If you have a traditional IRA you will be forced to take the RMD as soon as you are 70 ½ years-old. Considering this, it may be wise to switch to a Roth IRA when making a real estate investment. This way you won't have to pay tax on the roll-over to a self-directed IRA or you will not be forced to take RMD's. Thereby leaving the money in the account longer for beneficiaries if the owner doesn't need to withdraw for their own well-being.
Adding real estate to your IRA also entails making sure that the account can handle the expenditures. The IRAs money and personal accounts can not combine in making purchases or paying any necessary fees. All money must come from the IRA for the purchase and obtainment of property as an investment. Making sure that your IRA account is sizable enough to take care of the property's cost is very important. There are a lot of different costs to keep in mind when making this adjustment, maintenance to the property, closing fees, realtor fees, operative costs, taxes, repairs, and other expenses must be covered entirely by the IRA or you may face penalties. With all of the costs that must be considered it is a good idea to keep in mind how long you will hold onto the investment. Starting figures for appropriate sums held within IRAs is upwards of $100,000, which is also dependent on the area in which you are purchasing. Here in NYC upwards of $1,000,000 would be closer to ideal.
The types of properties that can be purchased with an IRA is plentiful, since this is an investment property the owner of the IRA can not live in the purchased property nor can any relatives or businesses in which the owner owns a 50% stake or more. This means that good options for buying real estate through an IRA account are commercial spaces that yield long-term tenants, storage units, parking lots, land, and rental properties.
After a property is selected and the custodian of the account has cleared this as a good choice for the IRA, the owner of the IRA will then refer to the custodian to cut a check for the title company. You will also have to seek the approval of the custodian of the account before taking money out of the IRA and putting it elsewhere. Buying property in this manner comes with plenty of rules, the property must be appraised yearly and value must be reported to the IRS before December 31 of each year.
It may seem that there are plenty of hoops to jump through in order to gain a successful IRA return on this type of investment, do not be fooled there are. Being committed to the investment and doing some due diligence on all the rules of owning this type of retirement account will be crucial to executing and achieving a generous return. If done properly with the appropriate legal and financial counseling, investing in real estate is the way to go. When you do reach of age to withdraw items from the IRA you may have the fortune of taking out a fully paid home that's ready to be lived in. Moreover, you may be able to also cash-in on the property for a sizeable amount. Investing in NYC with an IRA that meets the financial requirements can be a viable option especially with current market trends in the ultra-luxury market of Manhattan.