FiDi's Tallest Residential Building: 22 Thames Street Approved
Jonathan Tuason | May 01, 2014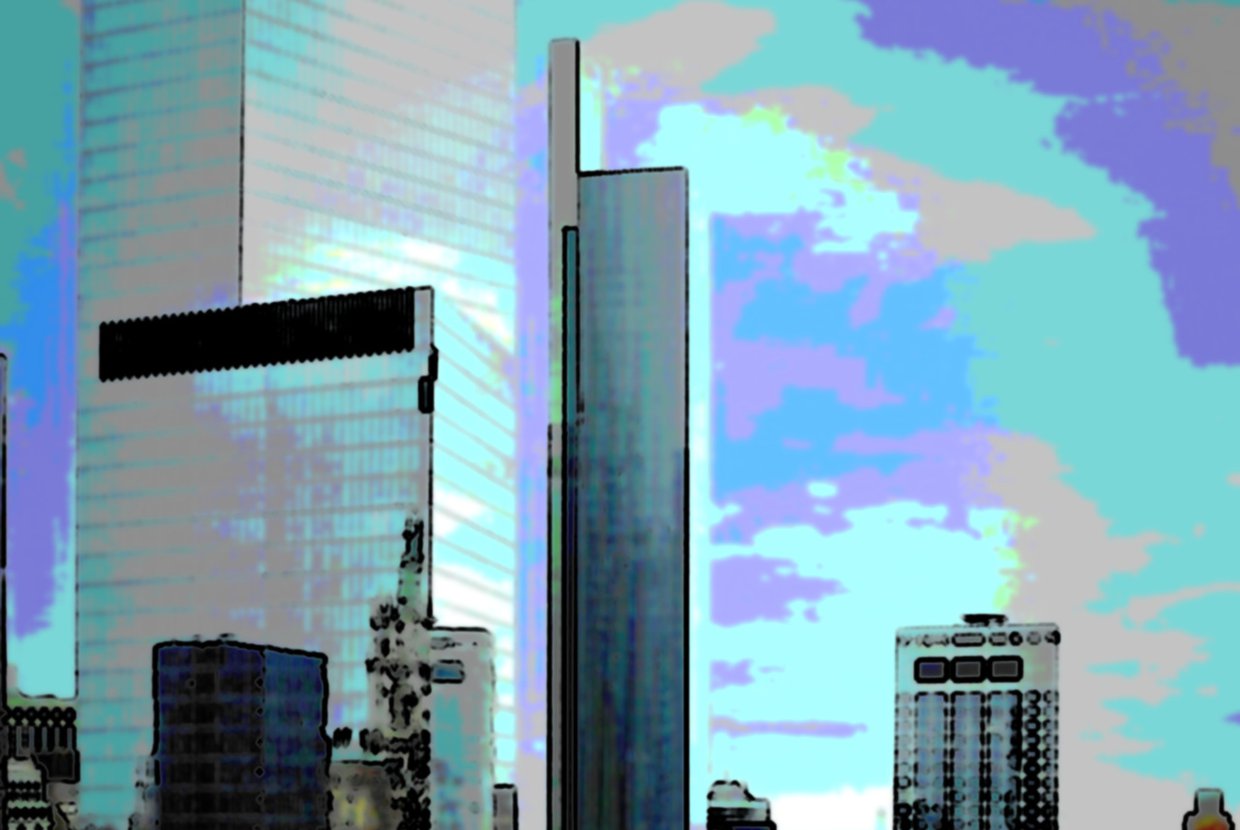 22 Thames is adding to the Financial District's perpetually growing cityscape by setting itself to be the tallest residential building in Lower Manhattan. While demolition on the building that was formerly on the site wrapped up last year, the project was stalled by the Department of Buildings' rejection of an earlier, 841-foot design. A subsequent revision has concluded in its current and approved plan, projected to be tallest residential tower in the area, rising to 960 feet. The 70-story design actually came from a decision by the developers for a smaller building (a much earlier plan had 85 stories) to better fit the greater picture of Lower Manhattan, taking into consideration the construction of the Freedom Tower, as well as low-rises on Greenwich Street.
Current renderings showcase an unadorned form, tending towards the staid, glassy columns of FiDi's cityscape; however, it's also worth noting its relatively slender profile that, while not so thin as to become a point of particular focus, conveys a modernity that mirrors those of midtown's more recent constructions, specifically those rising around 57th Street - unsurprising as architect Rafael Vinoly is also responsible for the design of 432 Park, an impressive structure in its own right, dominating the cityscape, rising to 1,396 feet, by the up-and-coming, and aptly called, Billionaire's Row. 432 Park is alleged to be the tallest residential building in the western hemisphere upon its completion.
Its 359,130 square feet will contain retail space at the ground level and second floor, and moving upwards from there will be more than 400 rental units that boast an average of 6,500 square feet. Of its 439 units, 20% are planned to be affordable, with the rest at market rate. Its extensive list of features include a fitness center and active recreational space - specifically a yoga room and squash court - but also a club room, library, theater, and pool, all of which typify luxury residentials of the sort. To be sure, the specificity of rental space is an interesting point, since most projects of similar scope are condos are co-ops.
The project's developing companies, Fisher Brothers and The Witkoff Group, hope to finish construction by spring of 2017. Its completion will add to a list of Downtown residentials that are planned for opening within the next few years, including conversions for the Woolworth Building and 70 Pine Street, and new constructions like 50 West Street and 30 Park Place.