RealtyTrac's False Housing Data Corrected by Jonathan Miller
Kamini Ramdeen | May 27, 2014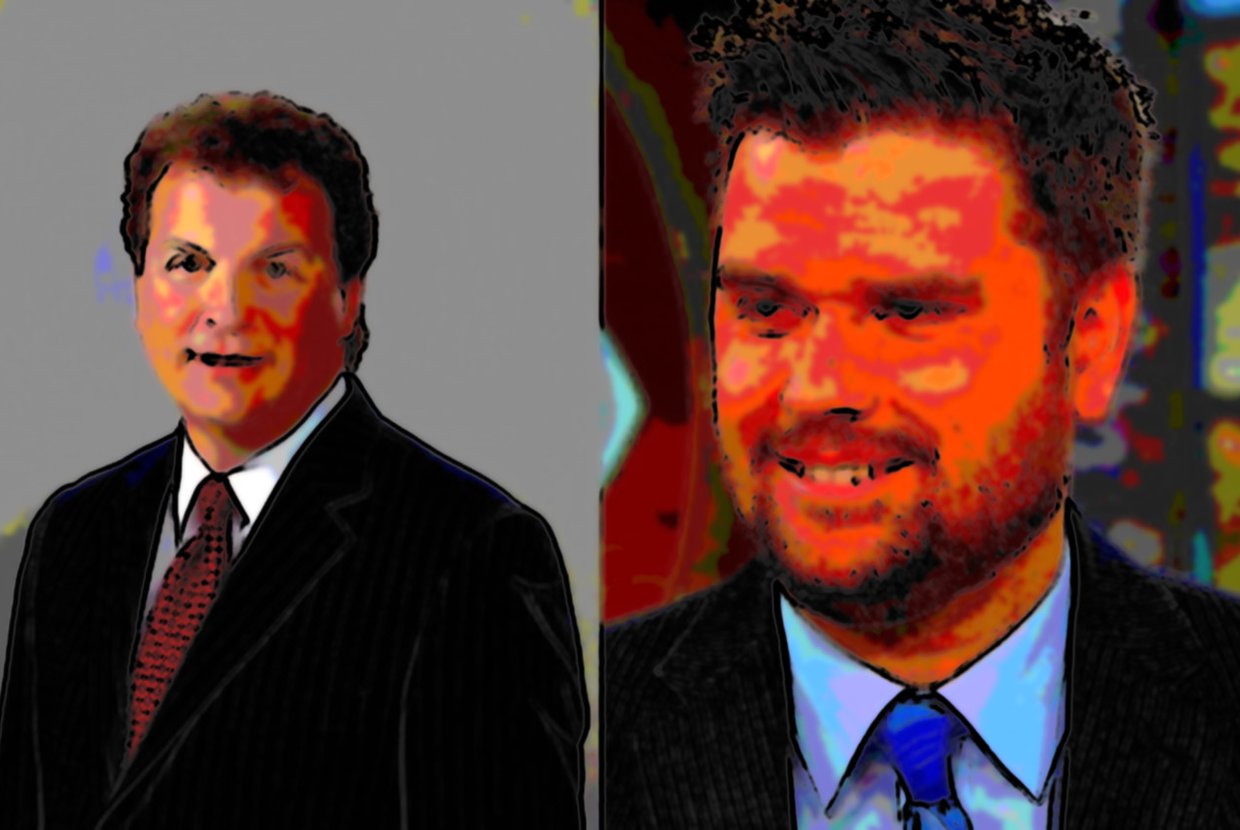 (Right: Jonathan Miller, Left: Darren Blomquist)
Recently, RealtyTrac had send out erroneous data about the all-cash housing market in Manhattan. The Washington Post reported that RealtyTrac's data concluded that eight out of ten homes in Manhattan were bought with all cash, The Real Deal later picked up the same story. If you're at all familiar with the Manhattan market these numbers seem a tad bit fishy.
When Daren Blomquist, vice president of RealtyTrac, was asked why the influx of all-cash purchases are so high he gave his own theory to explain the projections. Blomquist believed that the high number of all-cash deals came from the foreign buyers market, which are notably wealthy. All-cash deals could also be explained by tight credit and low supply of housing inventory.
While the Washington Post and The Real Deal didn't at first take a double-take at these figures, Jonathan Miller from Miller Samuel did. Miller is the man behind New York City's most reliable housing data. Stepping into the conversation regarding all-cash deals, Miller found RealtyTrac's numbers a little more than off.
"The reason the RealtyTrac's 80 percent figure jumped out at me was the fact that co-ops account for about 60 percent of sales and have the highest concentration of entry level and middle class demographics in Manhattan," said Miller on his blog. "I was very skeptical that virtually all the market-majority co-op buyers were paying all-cash, especially in the tepid economy we are stuck with."
According to Miller's data, in the first quarter of 2014, 58 percent of condo sales, 36 percent of co-op sales and 73 percent of single-family sales were all-cash transactions. When blended together the figure comes out to 45 percent of the market as a whole, not 80 percent. Calculating the appropriate volume weight of each housing segment in Manhattan is how Miller formulated the 45 percent. This is calculated by the picture below.
Miller had contacted Blomquist to speak about the erroneous data. Blomquist reported that there was a problem with the co-op data feed and is re-running the numbers to get a more accurate figure.