A $110 Million Castle in the Sky
Samantha Brown | June 04, 2014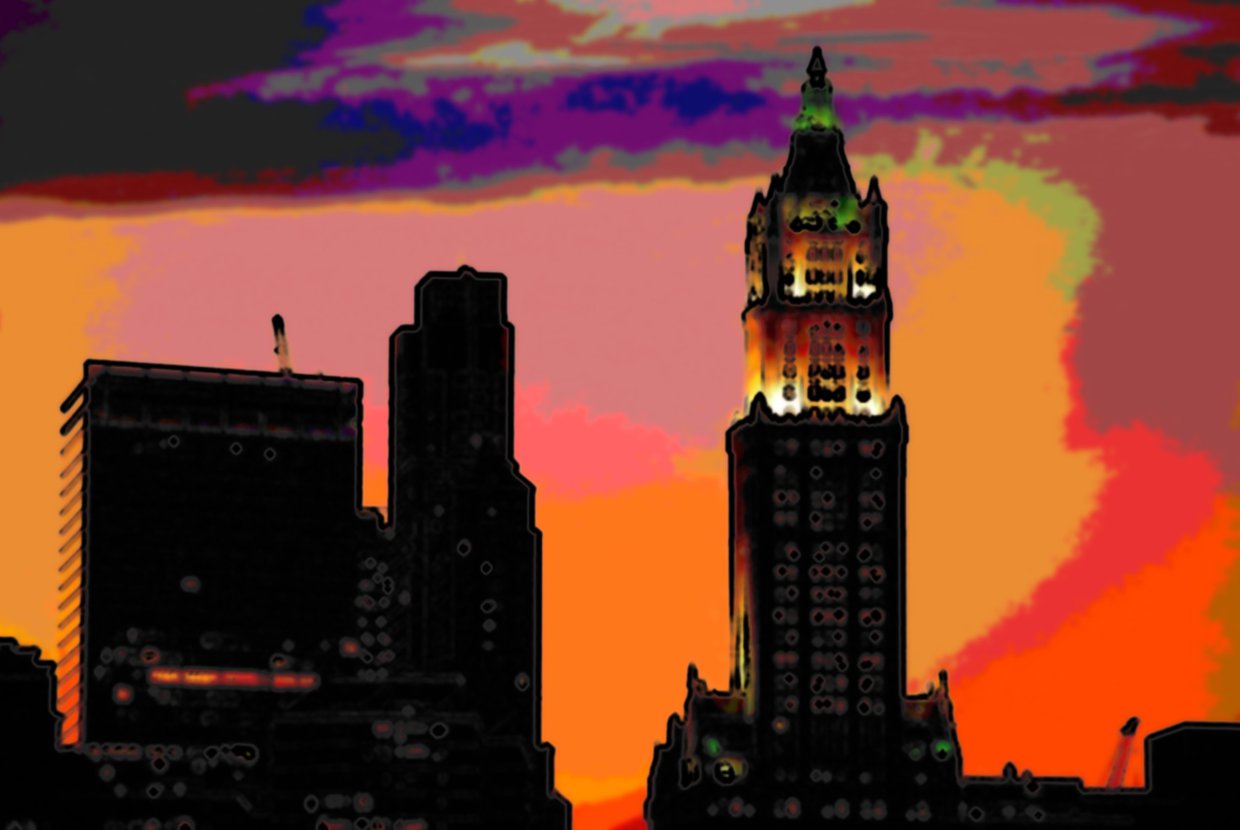 What is 9 stories tall, 8,975 square feet, and towers 792 feet above the rest of downtown Manhattan? The penthouse of the historic Woolworth Building, which recently announced the staggering and never-before seen asking price of $110 million.
Commissioned in 1910 by the five-and-dime millionaire Frank Woolworth, the Woolworth Building held the designation of the tallest building in the world for 17 years. While it was eventually dwarfed by the Empire State and the Chrysler, it is still one of the 20 tallest buildings in New York City. When it was constructed, the building was notable for its water supply system and high speed electric elevators. Aside from its impressive height, this historic building remains famous for its elaborate Gothic architecture, ornate Cathedral-like lobby, and stunning slender tower.
In August 2012, Alchemy Properties purchased the top 30 floors of the Woolworth Building to convert the space into luxury apartments. The least-expensive apartment will cost a cool $3.5 million for 1,209 square feet. The penthouse will stretch across floors 50 through 59 and include a private elevator, library, and wine cellar.
Until recently, no one wanted to live in the Financial District. While the area bustled with activity during the day, it quickly emptied out at night as the market closed and stockbrokers went home. In the last few years, however, the number of sales and the median selling price for FiDi apartments has increased at a similar rate as the rest of NYC.
It's one thing for FiDi to become a more popular residential area. It's another to sell a $110 million apartment. The current per-square-foot asking price is more than triple the downtown average of $3,000 per square foot. While the most expensive penthouse in NYC recently sold for $88 million to the daughter of a Russian billionaire, this apartment included the priceless view of Central Park. Of course, the Woolworth penthouse will offer its own spectacular view, complete with a private observation deck. But so far, the most expensive downtown condo has sold for a mere $50.9 million, which is not even half of the current asking price for the Woolworth penthouse.
Does the $110 million asking price signify the rapid growth of the downtown luxury housing market? Or is it more emblematic of the unique beauty and appeal of this historic building? Sales of the Woolworth Building apartments will begin this fall, and they will be ready for occupancy in 2016. But even if it doesn't sell for anywhere near $110 million, it seems likely that it will still crush the current downtown record of $50.9 million. So the real question: how much will people will pay for the privilege of living in the Woolworth penthouse?