A Chat with Elegran's Nick Agostinelli
Kamini Ramdeen | June 06, 2014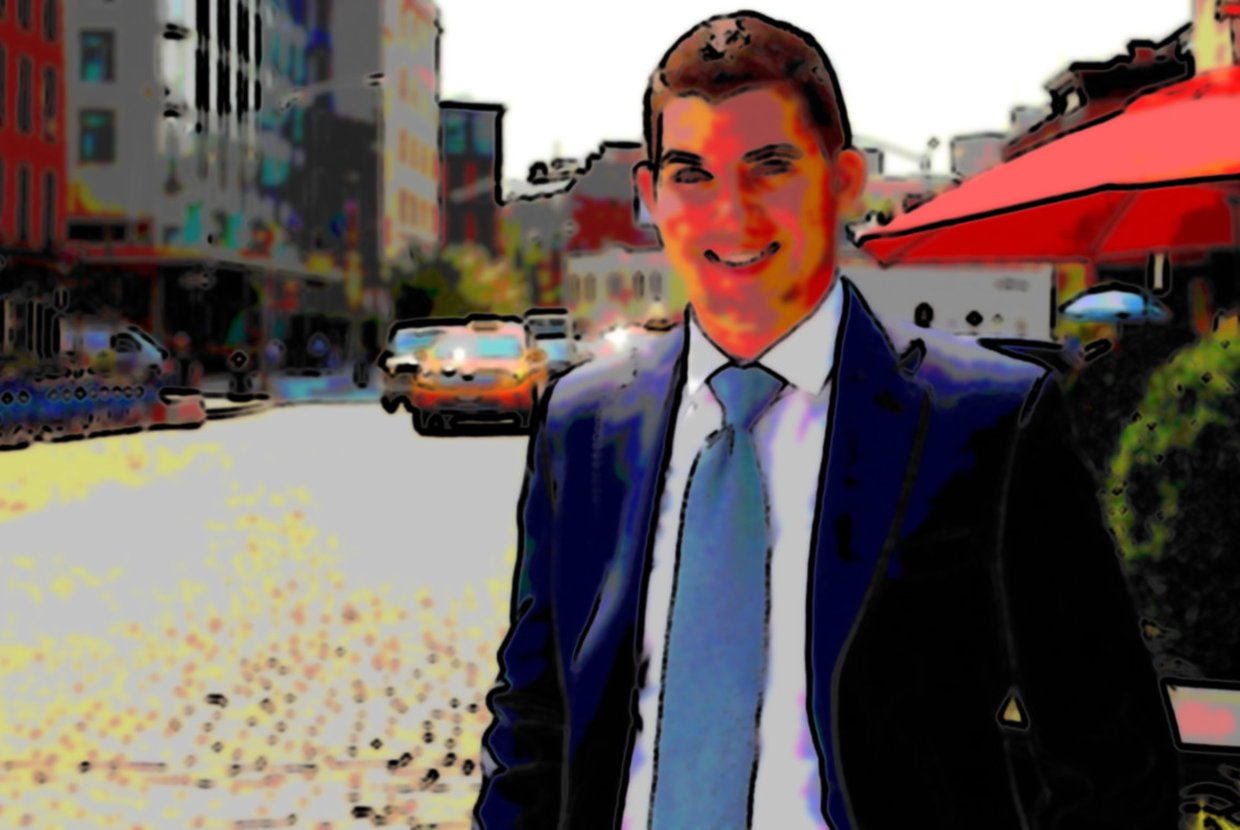 Elegran Edge recently had the opportunity to sit and chat with the active Elegran broker Nick Agostinelli. Sharing his insider real estate knowledge, Agostinelli told us about 220 Central Park South, an exciting new and successful development that was built by architect Robert A.M. Stern who also designed 15 Central Park West. Agostinelli let us into the world of real estate as he sees it and gave us an honest and true reflection of his personal experiences being involved in the New York City real estate market today.
Originally, you were selling high-end luxury vehicles in Cleveland, Ohio. Would you consider the transition of selling real estate in New York City a difficult one?
I have a lot of experience in the sales world, which was easily transferable into the real estate market. It definitely helped that I've always been a people person and feel comfortable helping people navigate these large purchases. In both cases, I was dealing with high-net-worth individuals; however, the products were of course different. The second most expensive purchase a person will make in their lifetime is the purchase of a vehicle, and the first is their home. Naturally, the move from selling automobiles to selling luxury homes seemed like the next step.
How did you get into the field of real estate?
In the beginning, I was involved with real estate as a buyer. I had begun investing in single-family homes in Cleveland, Ohio and had a few other investment properties. Ideally, I would rent out the properties and handle the property management myself. I always enjoyed this as a side income and eventually wanted to make it my full-time business. I wanted to be able to create my own schedule without the restrictions of an open or close sign on the door. Being a real estate broker has allotted me that opportunity and hence was a vantage point in moving into this field.
What do you consider to be a sought-after item in New York real estate currently?
Downtown has a few projects that are going to turn over treasured parcels. For example, the new Four Seasons project Downtown at 30 Park Place has been really popular and has so far been consistently selling quickly. After all, it's the Four Seasons name and the brand's esteem—people know what they're getting. Not to mention the views are spectacular. Also Downtown is 11 Beech Street, which is a revitalized project that is going to be an attractive small boutique building in Tribeca. The project that I'm really excited about, however, is on Central Park South, 220 Central Park South. It is going to be a very prominent building. I believe it'll be comparable to its not-far-off neighbor 15 Central Park West.
How did you find Elegran, and what made you interested in working for this brokerage?
My wife was actually the one that came across the Elegran website and showed it to me before we moved to New York City from Cleveland. After seeing the website, I was really curious and needed to learn more about the company. Eventually, I ended up speaking with the managers of Elegran over the phone and really connected to the company the more I heard about it. Elegran is a personal place that offers a family oriented environment and is very work friendly. The great thing about Elegran is that I'm given the chance to grow with the company, and I have the opportunity to personally make the Elegran name more recognizable.
What do you consider to be a challenge when it comes to selling real estate in today's market? What do you do to overcome it?
In dealing with clients that are in different time zones, I encountered the challenge of communicating with my clientele. When your client is living abroad, it doesn't matter if you're up between seven in the morning to six in the evening, it's just not going to cut it. I learned to work with my clients in ways that adapted better to their schedules. That means I'm available to answer emails at 3:00 a.m., and I'm also available to talk to clients on the phone at 11:00 p.m. It's about finding the best way to keep my clients informed and up-to-date with the latest news.
How do you progressively keep up with the latest trends in the real estate industry?
I use several online resources to keep myself and my clientele informed about new developments and changes in the New York City market. Online resources that I frequent are YIMBY.com, Buzz Buzz Homes, the Real Deal, and Curbed NY. I also reach out to developers to see if there's something out there that isn't public yet to keep my clients ahead of the loop. For example, right now 200 East 94th Street is a rental building that will be converting to condominiums. This information is something that not everyone knows yet, but clients are well aware.
What is the most important aspect of your client-broker relationship? How do you relate to your clients?
Similar to my answer about challenges in the industry, the most important part of the client-broker relationship is adaptability. Getting to know the person you're working with is a key aspect in gaining insight to better understand their needs and wants during their home-purchase process. In getting to know the client and adapting to their needs, a major factor of the client-broker relationship that I hold in high importance throughout my interactions with clients is keeping my clients completely informed. This gives the client confidence and knowledge that the process of searching for a home will occur smoothly, as they know the latest information in the market, and I'm able to provide it in a timely manner.
Which area of New York City is your primary focus when it comes to sales?

Recently, I've teamed up with a colleague and fellow Elegran broker, Andrew Didomenico. Didomenico is well-versed within the real estate market in Downtown Manhattan, whereas I am well connected on the Upper East and West Sides. Together, we're able to offer clients a highly informed perspective and a wider range of inventory in all the different neighborhoods in Manhattan.
What's your personal favorite place in New York City?
Personally, I love the Upper West Side. 72nd to 86th Street. I think that's classic New York. Central Park West over to the West End, every avenue along this section adds a unique flavor to the area and seems to be its own notable and distinct neighborhood. There are restaurants that don't have signs on them, limited seating, and most of the places are cash-only, but it's exceptionally reminiscent of classic New York—everyone knows your name.