Berm Baby Berm! Finally, Manhattan Has a Flood Protection Plan
Samantha Brown | June 12, 2014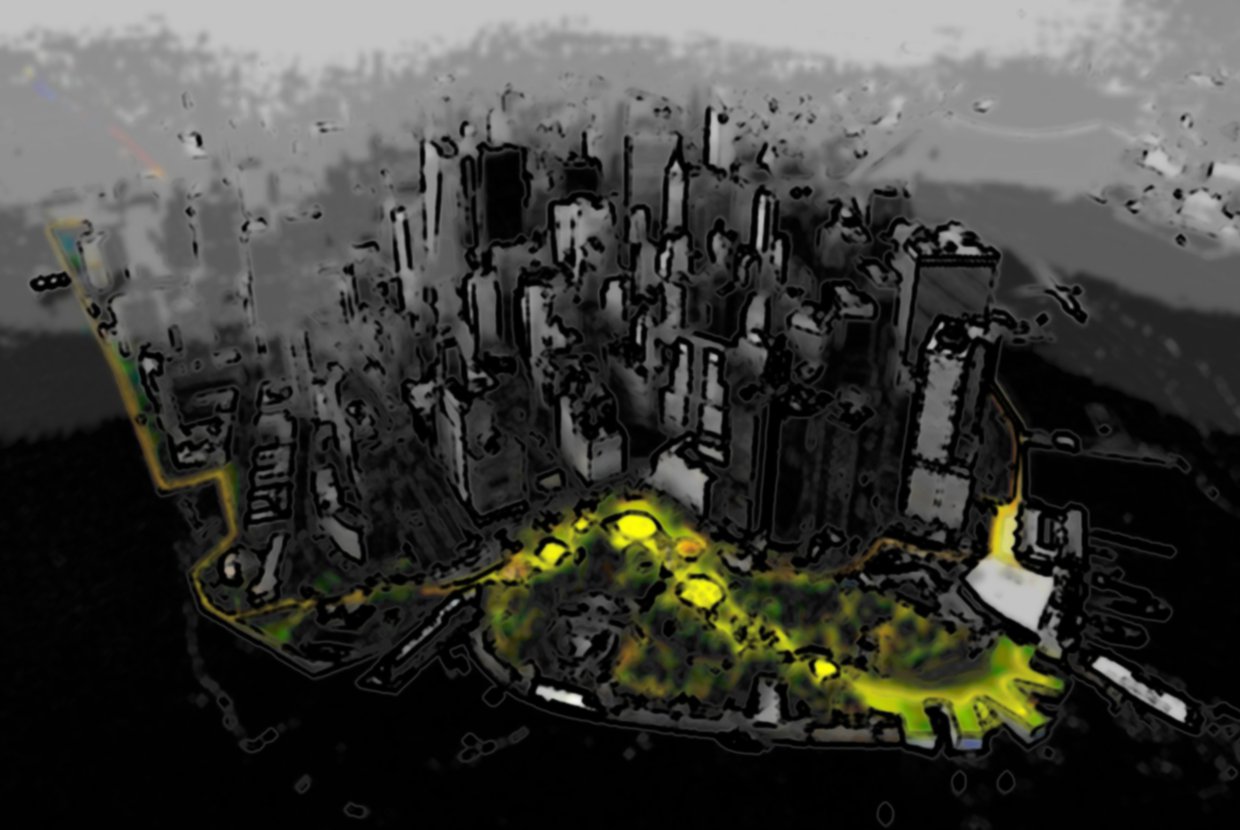 Twenty months after Superstorm Sandy devastated New York City and much of the surrounding area, many residents still suffer from both the economic and emotional effects of the storm. As they continue to pick up the pieces, one question still lingers: What if Superstorm Sandy–or a worse storm–happened tomorrow? Would anything be different if this happened again? While many individual industries, businesses, and homeowners have made concrete changes to protect themselves from future storms, the City has yet to actually enact any sort of comprehensive, overall plan.
This is not to say that New York has done nothing! Between updating the city's evacuation and flood zones to improving infrastructure and rewriting building codes, NYC is certainly better prepared for a storm than it was in October of 2012. MTA learned the hard way how to protect its subways from corrosive floodwater. The vulnerable Rockaway beaches have new reinforced sand dunes and a 1.3 mile long barricade of concrete walls. Most hospitals now store their generators on higher floors, and many have updated their electrical grids. These changes may seem small, but they may save lives.
Overall, however, many New Yorkers have been unhappy with Sandy recovery efforts. The Build it Back Program, intended to help low and middle income New Yorkers with necessary construction projects, has not begun construction work on any homes. With accusations of inefficiency and inexcusable delays, the program is already being audited. It seems like politicians are very good at talking about Sandy recovery efforts, but much less effective at actually implementing changes.
Of course, a goal as broad as "save New York City from storms" will require a lot of planning. Last year, former Mayor Michael Bloomberg called for a $20 billion system of flood barriers. This plan includes a variety of conventional factors like levees, floodwalls, and bulkheads, along with more unconventional components like green infrastructure to manage rain runoff. But with only a combined $925 million in federal money for all of New York and New Jersey for flood prevention efforts (from the $60 billion distributed to the region in the aid package), this large-scale plan will require much more funding and time.
In order to figure out how to spend the $925 million most effectively, the federal government held a Rebuild by Design competition. The 6 winners have all received a portion of this money to implement their designs. Each winner's design focuses on a different affected area.
By far the largest and most exciting plan is called "The Big U." Designed by Copenhagen and NYC-based architecture firm Bjarke Ingels Group (BIG), The Big U will protect lower Manhattan from West 57th Street down to Battery Park and then around to East 42nd Street. The project consists of a U-shaped 10 mile long series of berms and other flood protection measures to surround the perimeter of Manhattan. With the proposed goal of serving as a physical attraction rather than detraction, it will also focus on integrating itself with the social and cultural fabric of NYC. For example, the underside of the berms on the FDR bridge will also function as a space for public art. Calling it social infrastructure in the same category as The Highline, it will provide new public space for all kinds of activities.
BIG U: A Day in the Life from Rebuild by Design on Vimeo.
While BIG will receive $335 million to begin enacting this plan, it's estimated that the first stage alone will cost about $1.2 billion. The first stage will protect the particularly vulnerable Lower East Side with the "Bridging Berm", which will consist of salt tolerant plants that will naturally protect from floods. It will include bridges over highways to connect residents to the river, and it will also provide public gardens and park space for residents. The remainder of the funding will come from private donations and the city. Mayor de Blasio says that the construction should begin in the next couple of years.
It will be interesting to watch the Bridging Berm come to life. Hopefully, construction on the rest of the Big U will begin shortly after. In the meantime, New Yorkers will anxiously wait for flood prevention efforts in their communities.