Brooklyn's Domino Sugar Development a Done Deal
Written by Tasha Moore
June 19, 2014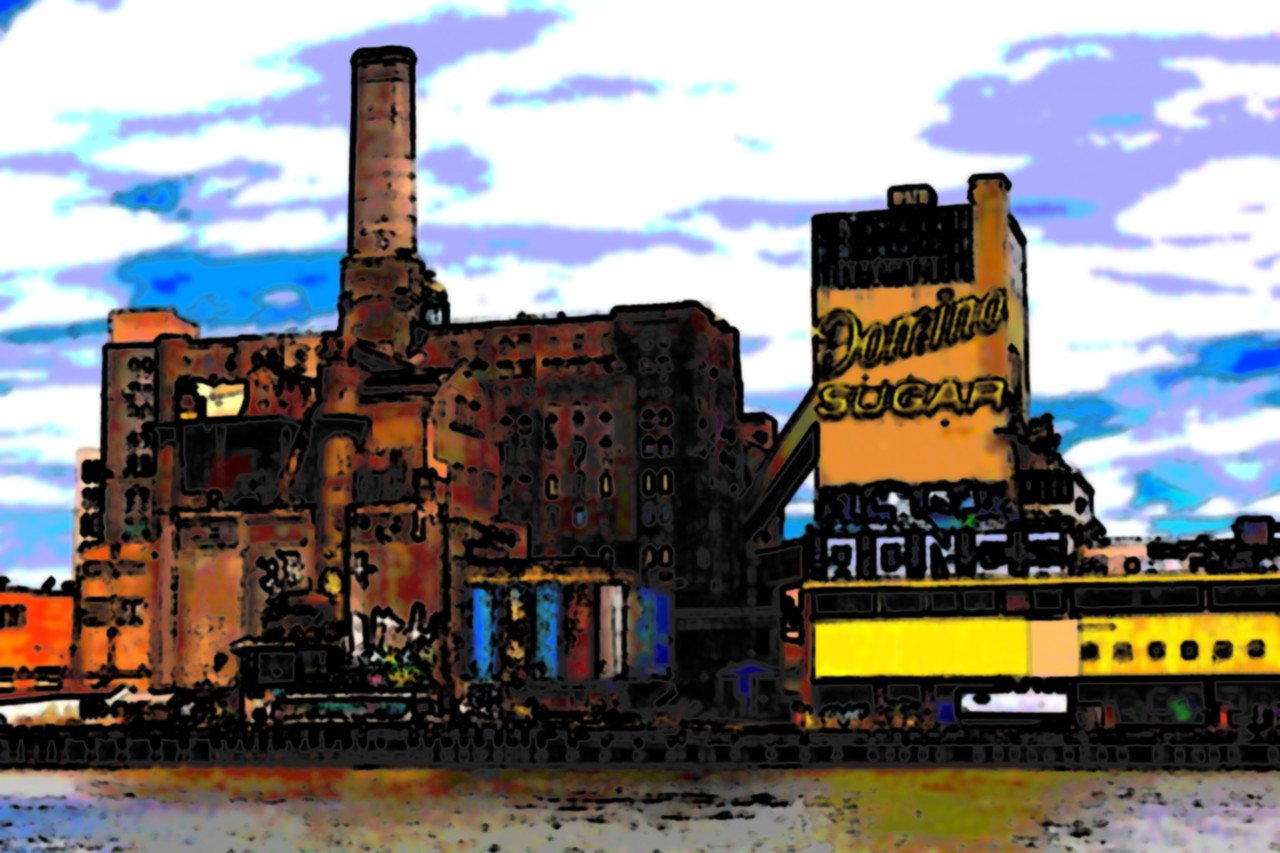 After years of fierce negotiations, New York City bureaucrats and Two Trees Management Co. LLC have reached a deal over what to do with Brooklyn's Domino Sugar Refinery locale—the soon-to-be defunct pinnacle of Brooklyn's rapidly diminishing rotting architecture enclave.
The de Blasio administration has bolstered the mayor's campaign promise to create affordable housing for city residents, having negotiated more units for median income earners. And in the other corner is Jed Walentas of Two Trees, the budding (and highly formidable) developer at the helm of this sweet project who gets the green light to erect his massive luxe towers that shall loom over Williamsburg's historic waterfront.
During Mayor Michael Bloomberg's reign, his administration granted the previous owner of the refinery grounds, CPC Resources Inc., permission to redevelop the property. CPC's vision for the landscape was not as ambitious as Two Trees' slick, condo-laden blueprint. Due to the real estate market collapse, CPC sold the property to Two Trees for $185 million in October 2012.
Walentas' initial plans for the waterfront site ruffled a sea of feathers, particularly among community activists who complained that his elaborate plans did not address the needs of the community and did not preserve the existing character of the iconic site. Additionally, Mayor de Blasio's staunch insistence to tack on more affordable housing to the previous administration's compromise for such almost prompted the hipster developer to ditch the project altogether.
Instead, Walentas opened up the 2.9 million-square-foot refinery grounds to serve chiefly community oriented purposes, and his efforts have garnered much press. The Domino factory space has showcased exhibits and talented artists with loads of street cred and art-world buzz, namely Kara Walker whose "A Subtlety" exhibit smartly contrasts the rotting Domino factory's innards until July 6th. Walentas sculpted the factory's former parking lot into a temporary bike track and children's park, to boot.
Design masters SHoP Architects crafted the newest plan for the development to include lots of open space for public use. Walentas also agreed to increase the number of affordable housing units from 660 to 700, and de Blasio's administration has conceded to provide tax-exempt financing to ensure affordability—a concession that was not guaranteed under the previous deal for the project. Moreover, Walentas plans to invest $50 million to gut and repurpose the Domino refinery building into office space—a move that is likely to stimulate the local economy.
New York's City Council approved Walenta's refined plans for the sugar site, and Walentas has already filed permits to begin construction of the first waterfront structures. The entire $1.5 billion ordeal is estimated to last 10 years until completion. Meanwhile, the real estate industry is purring over how the de Blasio administration has handled its first megaproject, which gives the city's most eminent developers a sweet taste in their chops.