De Blasio to Announce Plans for Midtown East Rezoning
Kamini Ramdeen | June 17, 2014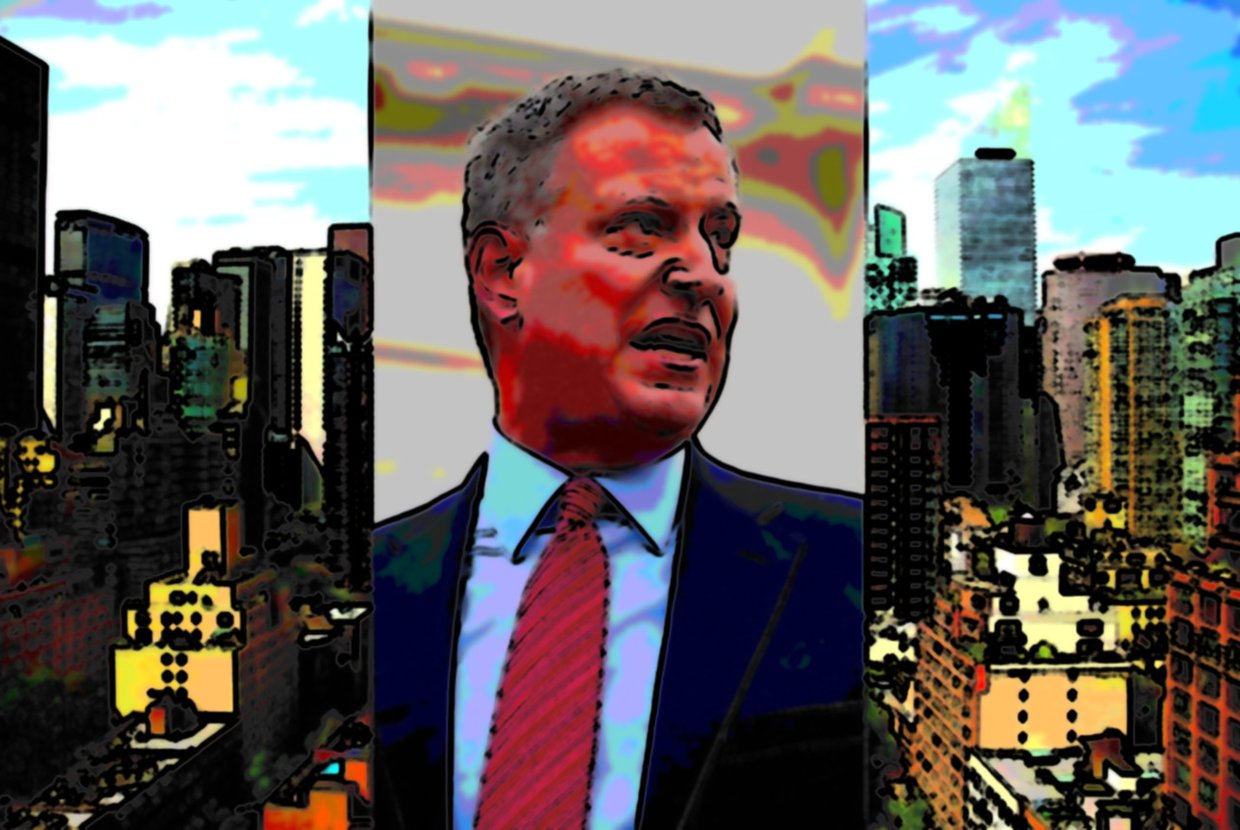 Mayor Bill de Blasio has announced the timeline for rezoning in Midtown East. The bulk of the rezoning will begin in 2015 and continue on into 2016. During the Bloomberg administration, rezoning of this area was stopped when officials were unable to get Midtown's Councilman Daniel Garodnick to come on board. Garodnick cited that inefficient transit in the eastern Midtown area wouldn't be updated in time for the massive rezoning.
De Blasio, however, has assigned Garodnick and the Manhattan Borough President Gale Brewer to oversee a community review process before the mayor lays out his 70-block rezoning plans.
"We are going to keep New York City competitive, and do it through strategic investments and ground-up planning," Mr. de Blasio said in a statement released this morning, as reported by Crain's NY. "These are the kind of policies that won't just pay off today, but will lay the groundwork to keep districts like East Midtown thriving and attracting new business for decades to come."
One office building, however, is getting a jump start on the new eastern Midtown heights and, through a special permit, has been allowed to build a 65-story building next to Grand Central Terminal on Vanderbilt Avenue between East 42nd and East 43rd Streets. The height of the new tower will surpass the Chrysler building, located on the other side of the Terminal, in height.
The 1.6 million-square-foot office building being developed by SL Green, recently, picked up their anchor tenant, TD Bank, who is moving their headquarters from New Jersey to East Midtown. This new addition to the Midtown East skyline will also provide another entrance to Grand Central Terminal and have public open spaces, which will help relieve the congestion of the busy Terminal.
These new zoning improvements have been long overdue, as many of the buildings bound from 37th Street to 59th Street between Fifth Avenue and Second Avenue have been aging and lost in Manhattan's hyper-modernized new developments.
The plan to bring Midtown East into the Manhattan fold will begin by dealing heavily with Garodnick's previous concerns—improving transit. With new construction creating 16,000 jobs in Midtown East, the need for improved transit has never been greater and is now a top priority.
The community is also looking to increase the price of air rights in East Midtown and is, at present, thinking of pricing scenarios.
De Blasio's plan for Midtown East's rezoning has been hailed a success in comparison to his predecessor's rezoning plan for the area.
"The mayor's proposal offers a welcome opportunity to collectively and carefully consider the new strategy for development in East Midtown," said Margaret Newman, executive director of the municipal art society, who was also a staunch opposer of Bloomberg's plan, according to Crain's.