LIC Hotels Continue Forward Despite Airbnb Growth
Jonathan Tuason
| June 23, 2014 | Published in
Neighborhood News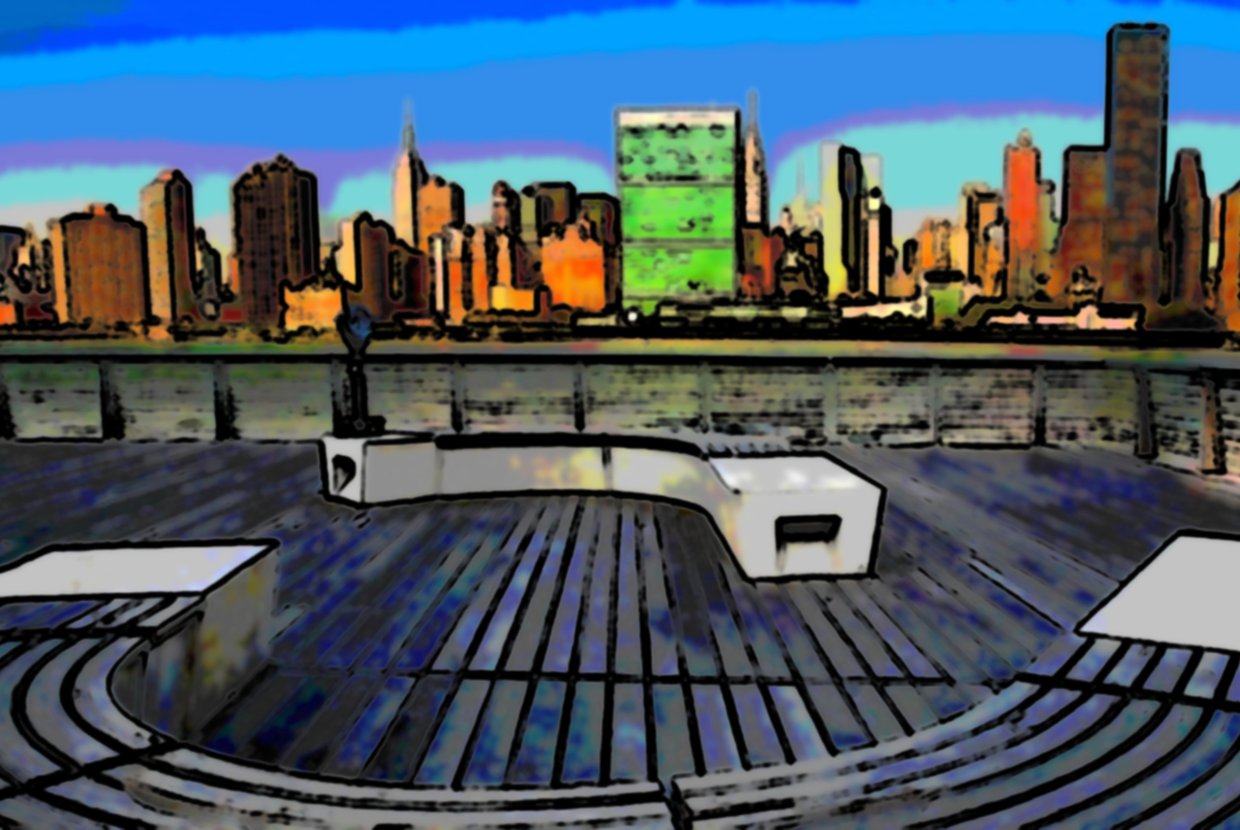 As has been noted before, Queens is in the midst of a hotel boom, particularly around Long Island City - in the first quarter of the year, 500 rooms opened up, whereas Brooklyn, despite its mainstream popularity on the world stage, opened none. Admittedly, Queens has the advantage of proximity to LaGuardia and JFK airports, but as chief executive of NYC & Company Fred Dixon commented for Crain's, "The hotel pipeline is not showing any signs of slowing down."
The claim for Long Island City is that rooms are offered at rates at fractions of those found in Manhattan, but within such proximity so as to make travel time to the more institutionally significant borough as marginal as possible. Curiously, the neighborhood's growth has been asymmetrical - it lacks the retail-level service industry businesses to complement its successful hospitality industry to draw a fair comparison to its abutting borough of Brooklyn. But considering the hubbub Airbnb has caused since its inception, the trend is surprising. From the outset, barring the usual concerns about security, there was a concern in several municipal governments how it would affect hotel tax revenues (significant for cities like New York with high tourism) as well as the structure of their cities' housing markets, not to mention a side concern regarding the platform's use to advertise de facto pop up restaurants.
Airbnb's story is still unfolding as both the business itself and its users navigate legality as informed by its economics. First, an analysis of the service's effect on the San Francisco market (the platform's home city) found that there are more than 150 hosts who offer guests the full extent of their properties while the property owners themselves are absent, implying that landlords are using their services to circumvent current lease laws (that are similar to that in New York) regarding the need for the property owner to be present for short-term leases, in addition to a survey which found that 70% of residents polled were actually in favor of permitting Airbnb to continue operations as it does now. Second, a Manhattan Housing Court judge determined that a tenant cannot be evicted from her residence after she put her rental up on the platform, despite the fact that the lessee was aware the action violated the terms of her contract, because the law prohibiting short-term leases is "generally aimed at the conduct of owners of property, not tenants". As it is, a couple of New York state bills that would be beneficial to Airbnb have gained some support in the state legislature, but are otherwise staunchly opposed by affordable housing groups and hotel labor unions.
Still, it doesn't appear that the company's growth has any appreciable effect on the extant hotel market in Queens, at least not just yet. As director of sales and marketing of Wyndham Garden Long Island City Manhattan View Jeffrey Reich-Hale had previously stated, "Our biggest business is coming from the international leisure traveler who stays four days and is not afraid of public transportation." While there is no information as to whether or not that necessarily implies that the hotel's demographic is unaware, wary, or otherwise totally unwilling to use Airbnb, the number of Airbnb hosts in Queens has increased over the past few months.
It's been previously explained that even if the platform can capture the leisure market (also taking a portion of the luxury segment, with some of New York's upscale apartments calling on nearly $1,000/night, mirroring a similar range for a room at a New York Four Seasons, trading floor space for amenities), hotels are for business, and provide access to services and features in ways that private homeowners simply cannot - but anecdotal evidence suggests that even business travelers are using Airbnb; besides, if a guest is adventurous enough to use the platform, it's also likely they don't need an extensive list of amenities offhand, and would instead elect to find their ways around.
Still, with the platform enabling the market that it does, it's worth noting its potential for the city, and with summer tourism picking up, how it can work in synergy with Mayor de Blasio's new marketing campaign that redirects attention from Manhattan to the rest of the city, mentioning the oft overlooked outer boroughs, specifically the Bronx and Staten Island, and yes, Queens.