Manhattan's Pier 17 Makeover is Full Speed Ahead…Sort Of
Tasha Moore | June 09, 2014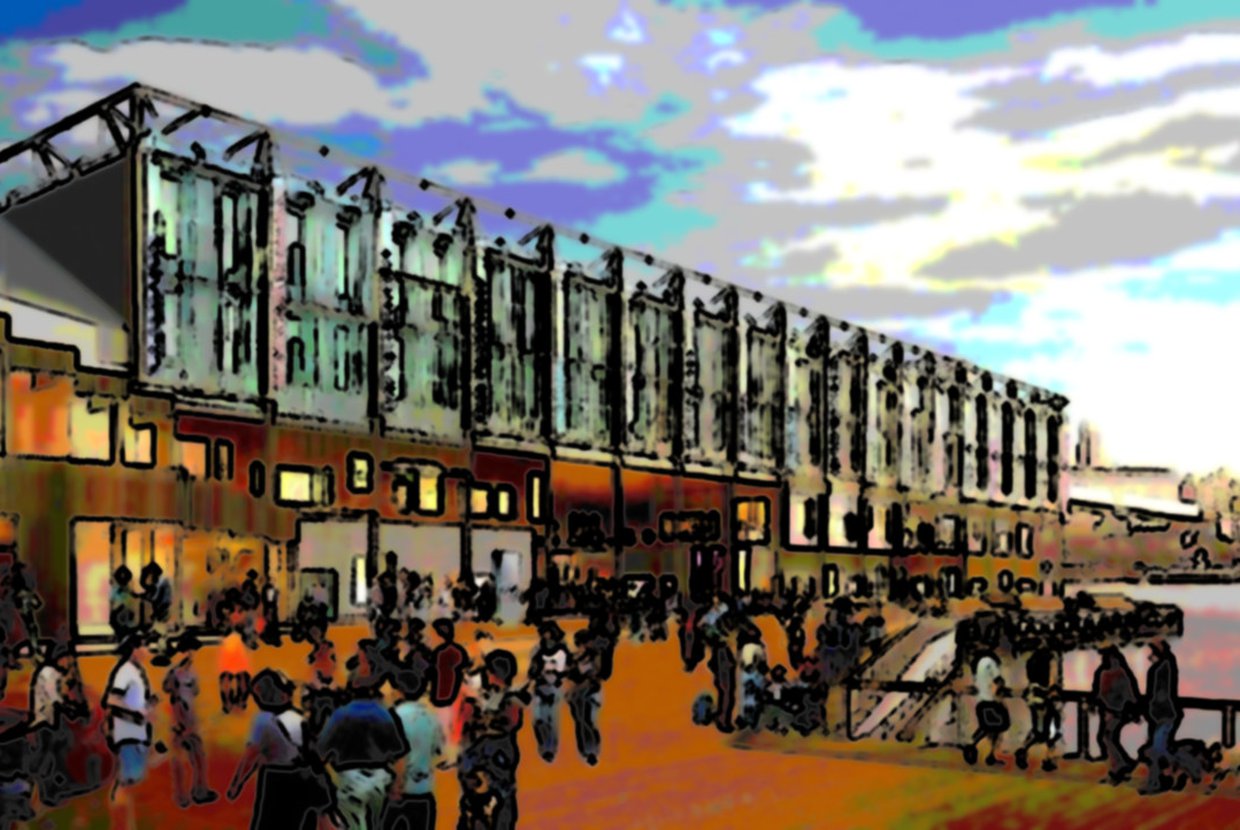 Ever since Hurricane Sandy carved up Manhattan's East River Esplanade, South Street Seaport has looked much less like the bustling town center it was constructed to be when it opened in 1983. The New Market Building that housed the Fulton Fish market suffered irreparable devastation. Plans for necessary renovation commenced immediately after the 2012 superstorm. However, disagreement over plan specifics concerning Pier 17, in particular, conjured a mild storm among community members, local businesses and construction developers.
Howard Hughes Corporation is the chief developer for the project, and its plans for a new Pier 17 mall, in lieu of the old New Market Building, are in full swing. SHoP Architects designed a massive mall that will overlook the East River with clear views of the Brooklyn Bridge, the Brooklyn skyline, and the Statue of Liberty to the South. The design firm boasts an impressive structure equipped with two large floors measuring 60,000 square feet each that canopy a hodgepodge of small shops, restaurants and open space that "echoes the typical New York streetscape."
Although dining, retail, and neighborhood boutiques currently line the Seaport's cobblestone streets and fill the area's commercial spaces, developers aim to restore activity to pre-Sandy levels, if not better. Additionally, Howard Hughes Corporation and locals agree that the Seaport's revitalization plans should address the community's needs while resuscitating business and tourism activity. From the very beginning, developers have promised to preserve the neighborhood's "iconic character" in the revitalization process. But recently, Howard Hughes Corporation has resolved to table controversial plans to puncture the pier with a 50-foot story residential tower.
Community members have viewed the tower as a potential eyesore. To the contrary, Howard Hughes Corporation insists that the Pier 17 mall and their coveted adjacent tower are meant to provide better views and ample space for events and general access. Nevertheless, many community members suspect that the tower, its aesthetics and purpose do not mesh well with the Seaport's distinctive appeal that sets it apart from neighboring Wall Street and City Hall. Moreover, locals bemoan the pier's ongoing demolition and subsequent construction, as well as the potential impact these noisy and waste-generating endeavors may have on the their environment.
SHoP Architect's Pier 17 mall is slated for completion in 2016. Meanwhile, in spite of the tower wrangle, Howard Hughes Corporation still intends to designate the space next to the mall for a mixed-use structure that will have a residential/ commercial purpose. As a welcomed concession for locals, developers have agreed to restore the nearby Tin Building and move it out of the flood level.