High Line's Newest Inventive Designs
Lara Milbauer
| July 01, 2014 | Published in
Urban Design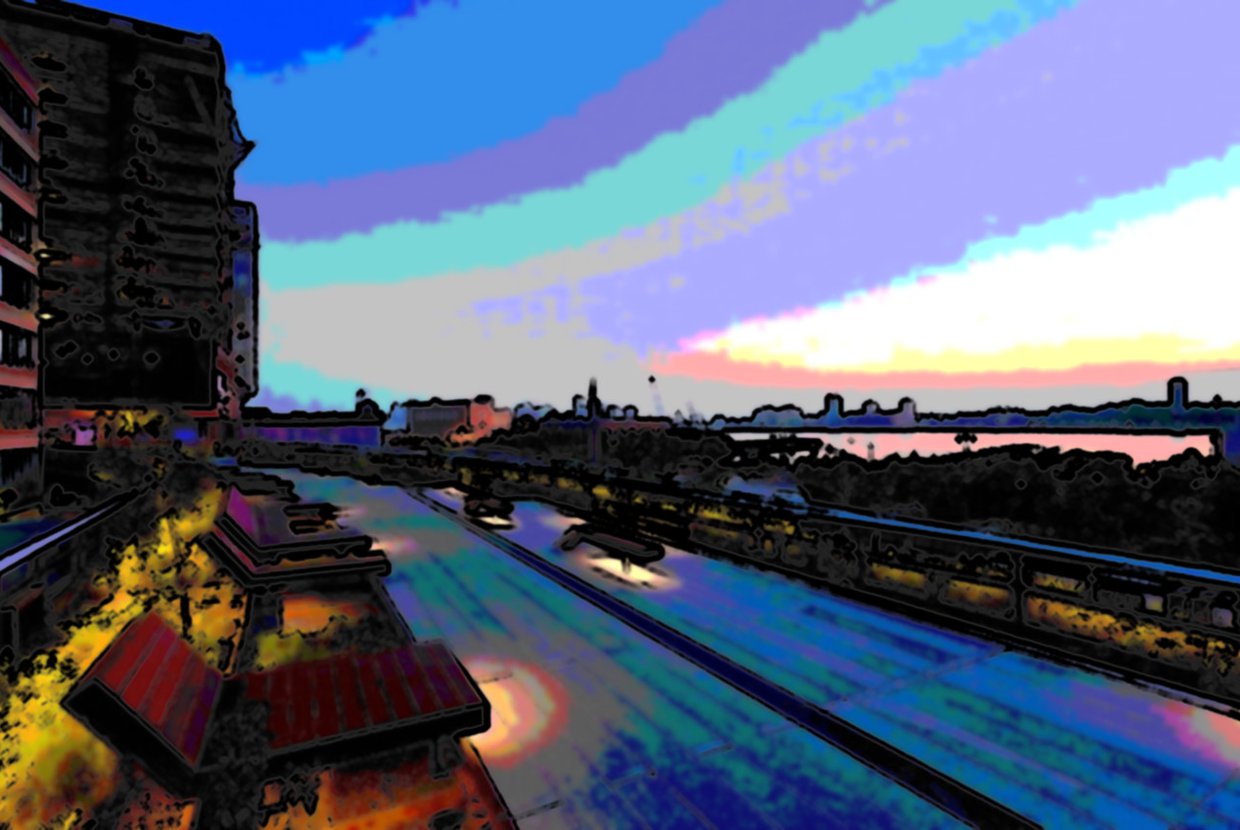 When the repurposing of the High Line was completed 2009, the neighborhoods it ran through were still on the rise, not yet regarded as sophisticated areas. The architecture that ran alongside the High Line in the Meatpacking District, West Chelsea, and Hell's Kitchen/Clinton appeared slightly out of place at the time. Fast forward a couple of years, this corridor has become a showcase for architecture. Some of the most acclaimed architects have used this opportunity to display their most inventive and dynamic designs. Check out the featured architects and their designs below:
520 West 28th Street - Zaha Hadid
The Iraqi-British architect and winner of both the Pritzker Architecture and the Stirling prizes, Zaha Hadid, is responsible for the 11-story condominium at 520 West 28th Street. The condominium features 37 condos of up to 5,500 square feet each. This unique building is Hadid's first residential project in New York, and does anything but disappoint. The building is both futuristic and functional, proving to be the most daring design on the High Line.
239 Tenth Avenue - Peter Marino
Designer Peter Marino and developer Michael Shvo have teamed up to create a residential building at 239 Tenth Avenue. Originally the site of a gas station, the completion date for this project is set for 2017, and the results should be interesting. The plans are to create an 11-12 story building featuring 12-15 uniquely designed apartments, catered to art collectors. In the meantime, the duo has gotten creative by installing a "Sheep Station" in its place, a presentation of sheep sculptures done by François-Xavier Lalanne.
The Whitney Expansion - Renzo Piano
Receiver of the Pritzker Architecture Prize as well, Renzo Piano was named one of the 100 most influential people in the world by TIME. He was the co-founder of the architectural firm Piano & Rogers and has completed notable projects in many major cities. His forthcoming project is located at the end of the High Line at the Whitney Museum of Art. The structure will be completed in 2015 and will feature 50,000 square feet of indoor space, an 18,000 square foot room to become the largest column-free gallery in NYC, and 13,000 square feet of outdoor space dedicated to exhibitions.
508 West 24th Street - Cary Tamarkin
Cary Tamarkin's new ten-story condominium was designed in spirit of West Chelsea's midcentury architecture, made of cast and placed concrete with a carefully designed mixture. He is the founder of the Tamarkin Company, an architecture and development company with projects throughout Manhattan. This building features fifteen units, all with views of the High Line, ranging in size from 2,000 to over 3,300 square feet. The building also includes ground-floor retail space and a rooftop terrace.
551 West 21st Street - Norman Foster
British architect and founder of company Foster & Partners, Norman Foster, is finishing up his 44-unit condominium building located at 551 West 21st Street. The completion date for this project is set for 2015. This building overlooks the Hudson River with a private gated drive court. Designed specifically with the disaster of Hurricane Sandy in mind, it is equipped with metal barriers that serve as floodgates to be erected at all entrances prior to any storm threats.
500 West 21st Street - Kohn Pederson Fox
Kohn Pederson Fox Associates is one of the world's most pre-eminent architecture firms, located in New York City. Their recent projects consist of commercial office buildings, civic and cultural spaces, and diverse mix-use commercial developments. The current building located at 500 West 21st Street is a 32-unit condo building, planned to open in 2015. The structure features all strong lines and straight edges, casement windows and a limestone facade, and plant life around the balconies. The units range from 1,050 to 4,000 square feet.
505 West 19th Street - Thomas Juul-Hansen
Danish architect, Thomas Juul-Hansen, founded the company TJHLLC in 2003 and is associated with many prestigious projects such as One57. The 35-unit pair of condominium buildings he designed is planned to be completed in 2015. Located at 505 West 19th Street, Juul-Hansen plans to have two condo towers on each side of the park, with an art gallery below park level. The apartments range in size from 1,050 to 5,800 square feet with windows designed to maximize light and privacy.
40-56 10th Avenue - Jeanne Gang
Jeanne Gang runs the Studio Gang Architects, a Chicago-based architecture and design firm. One of her most famous buildings is Aqua, an 82-story mixed-use residential skyscraper, situated in Chicago, Illinois. Studio Gang, known for its gravity-defying designs recently began working on the top-heavy glass tower with "solar-curve" cut-out on the bottom. It is designed specifically not to block river views or the High Line sunlight with its structure. Located at 40-56 10th Avenue, this building will contain 186,700 square feet of office, spread throughout ten floors.
837 Washington Street - Morris Adjmi
Morris Adjmi's building located at 837 Washington Street is in the heart of New York City's Meatpacking District. The structure of this building has eliminated the need for interior columns, maximizing the space across all four office floors. This development features over 7,000 square feet of outdoor space on the second and third floor, and a roof that overlooks the High Line. There will be a ground-floor retail presence and two outdoor decks on the warehouse roof.