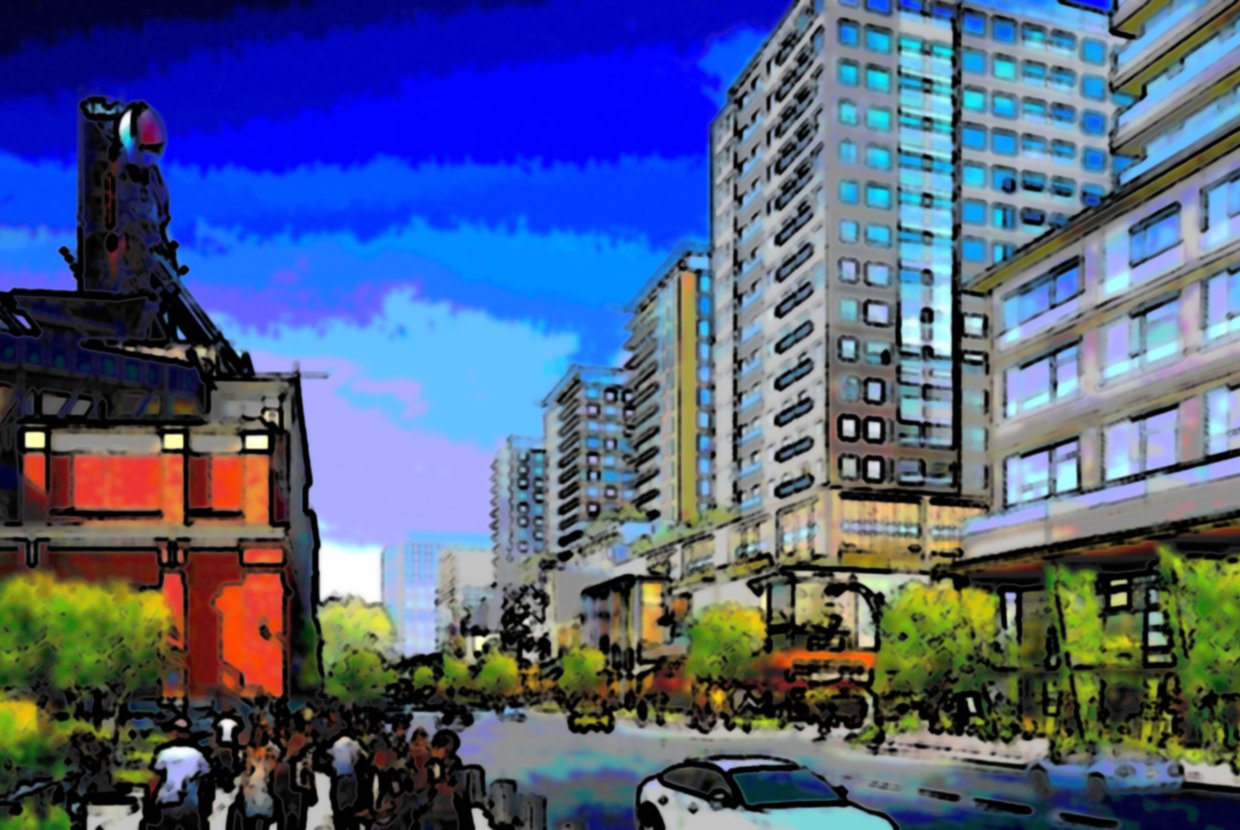 The City doled out $7.94 million dollars for the Willets Point lot located at 126-23 37th Avenue, and it now controls 95 percent of the area's land which had been neglected for many years. Together with Queens Development Group, LLC (the Related Companies/ Sterling Equities development consortium), Mayor Bill de Blasio's administration is moving forward with a $3 billion redevelopment deal initiated during Bloomberg's administration.
During his 12-year mayorship, Michael Bloomberg took grand strides to resuscitate blighted Willets Point. He quickly made good on decades-old promises that paved the way for the massive project, which should produce a hotel, a convention center, retail space, entertainment venues, public open space, and community facilities for the region. Bloomberg's first order of business for Willets Point was to put in place a basic infrastructure to address major sewage and pollution issues, and to pave the district's many dirt roads. These preliminary measures amount to $50 million and constitute Willets Point's historic redevelopment.
Resonant gripes concerning eminent domain pitfalls and the questionable timeliness of goods promised keep the City's spin-meisters busy assuaging any trace of bad press. Critics of the development plan for Willet's Point remain skeptical in spite of community reinvestment concessions that the City had negotiated with Queens Development Group, LLC back in 2008. The existing deal promises a $15.5 million donation to Flushing Meadows and Corona Park, a library, public open space, a public school, and a daycare facility—all of which supplement the affordable housing clincher. The New York City Economic Development Commission has labeled the overall plan a "community-driven vision," which includes substantial commercial components that the City has deemed necessary.
The conciliatory Phase 1 of the project will ultimately give rise to 680,00 square feet of retail and restaurants, and a jump-start on much-needed community housing—400 mixed-income housing units, 35 percent of which will be affordable. The new Willets Point zone touches Citi Field on the southwest end, and Flushing River toward the north end. The City predicts that construction for the 62-acre site will generate 8,000 construction-related jobs, and that ensuing business will yield a stronger Queens economy, which is expected to create 5,000 permanent jobs.