NYC's Hottest Summer Festivals
Lara Milbauer
| July 24, 2014 | Published in
NYC Lifestyle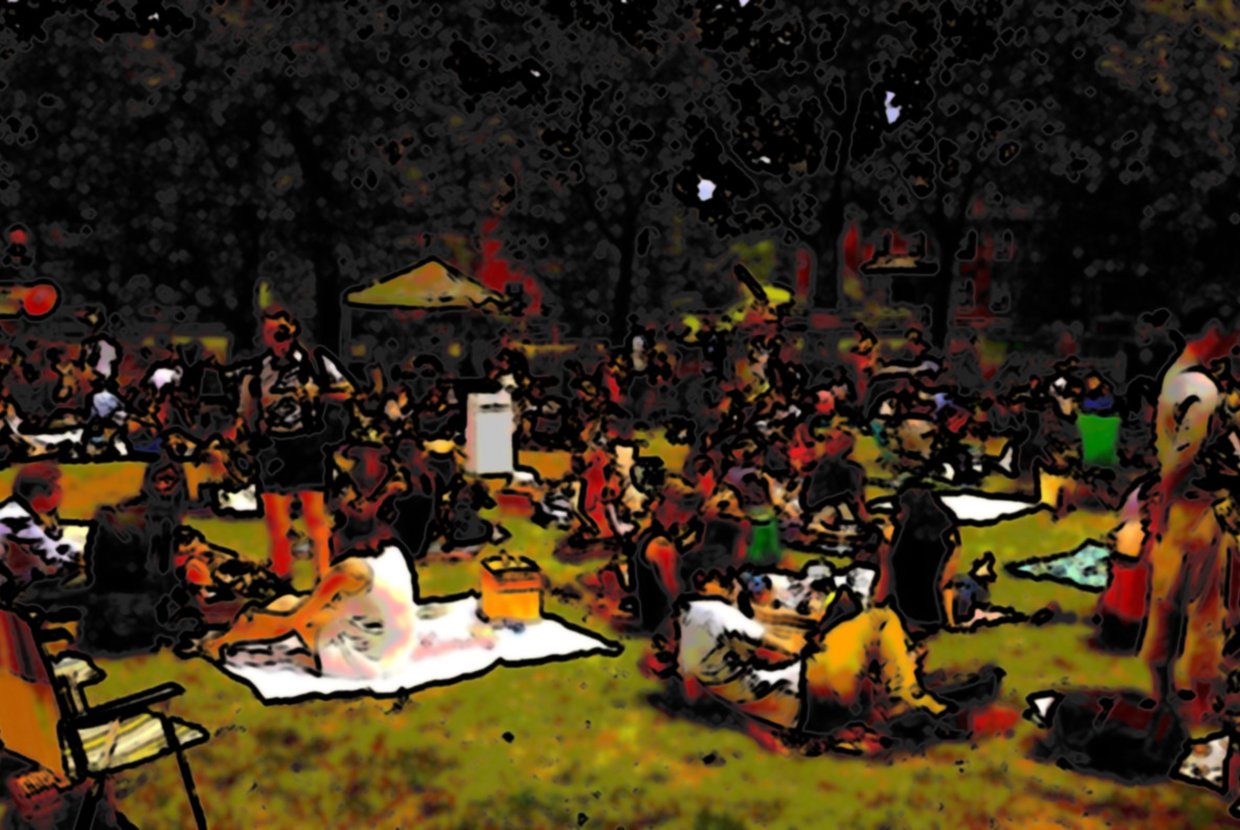 Looking to take advantage of this season's clear skies and explore all that NYC has to offer? Summer is the perfect time to get out of your house and really experience the charm of this vast city. Check out these outdoor festivals bringing you food, drinks, and live music all summer long.
Jazz Age Party
Ever wish you could travel back in time? Two weekends a year, Governors Island allows you to do just that. Taking place in June and again in August is the Jazz Age Lawn Party. This year, the upcoming party will occur on Saturday, August 16th and Sunday, August 17th, from 11am to 5pm. During this event, Governors Island will be transformed into a prohibition-era celebration. There will be an array of roaring twenties-themed performances, starring Michael Arenella and his Dreamland Orchestra. With classic cocktails and jazz music galore, this is a feel-good event you don't want to miss. Tickets are $35 on site and $30 in advance.
Smorgasburg
This extravagant summer street fair takes place in two locations every weekend from 11am to 6pm. Saturdays in Williamsburg at East River State Park and Sundays at the Brooklyn Bridge Park, Pier 5. Smorgasburg market is packed with creative food and beverages from over 100 vendors. Some of the most fabulous restaurants in New York City brought to a vibrant Brooklyn Park on a weekend afternoon, what's not to like? Some of the classic vendors include Bite Size Kitchen, Dough and Home Frite. New vendors that customers love so far are Bronx Baking Co. and Dun-Well Doughnuts.
The Brighton Jubilee
Every August, the Brighton Jubilee Festival in Brooklyn, NY celebrates diversity with multiple live performances and delicious, international food. This Brooklyn tradition will be taking place on August 24th this year, located on multiple blocks along Brighton Beach. Established 37 years ago, the Jubilee now attracts more than 125,000 people every year and raises money for local organizations benefitting the Brighton Community. The Jubilee is one of Brooklyn's biggest summer events, so come out from 10am to 5pm and enjoy a day of live music and good food.
The Copenhagen
The Copenhagen, an authentic Danish restaurant in Tribeca, is allowing the chefs of Revolving Dansk to take over their kitchen on Saturday, July 26th from 12-4pm. Instead of their original Nordic menu, The Copenhagen will be serving authentic food from the streets of Denmark. Revolving Dansk will be distributing the classic danish pølse, which is Denmark's old world hot dog. This classic hot dog will include the original danish toppings, such as, fried onions; remoulade; and danish sweet pickles. Nordic food meets Copenhagen street food.
Bushwick Beverages
The team behind the Brooklyn Beer & Wine Festival, Arts+Crafts, presents Bushwick Beverages on Saturday, July 26 from 2-7pm. Bushwick Beverages is a premier block party featuring artisan wine, craft beer tastings and live performances. This day party will provide beer selections from more than two dozen craft breweries, along with offerings from local artisan wineries. The venues that will be hosting the tastings include Lot 45, AP Cafe, and Union Pizza. Tickets are $20 in advance and $30 at the door. The ticket price includes 10 drink tickets.
A Bikeable Feast
Tired of the same, old restaurants and ready for a change of scenery? Check out Get Up and Ride's newest adventure, A Bikeable Feast. What this is exactly is three hours of fine dining paired with 90 minutes of sunset bike riding. Upon your arrival, you will be greeted by chef Shane McGarvey who will provide a 4-course meal made of local and flavorful ingredients. Through the bike ride, you will see Brooklyn's hidden urban parks and waterfront sunset from Williamsburg to Greenpoint, ending at the base of the Williamsburg Bridge. Be sure to check the listings for available dates to book this evening excursion.